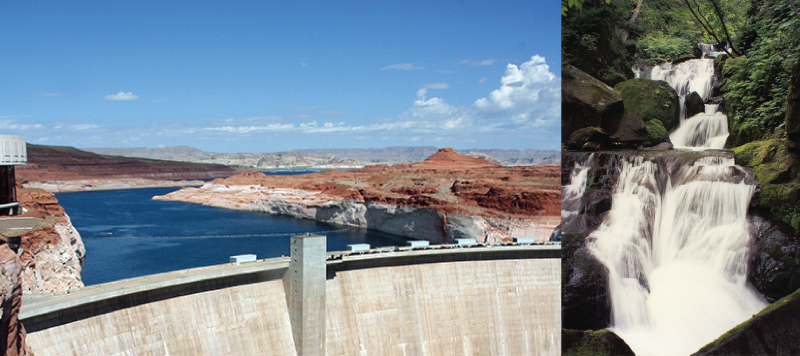 Potential energy is not only associated with the location of matter (such as a child sitting on a tree branch), but also with the structure of matter. A spring on the ground has potential energy if it is compressed; so does a rubber band that is pulled taut. The very existence of living cells relies heavily on structural potential energy. On a chemical level, the bonds that hold the atoms of molecules together have potential energy. Remember that anabolic cellular pathways require energy to synthesize complex molecules from simpler ones, and catabolic pathways release energy when complex molecules are broken down. The fact that energy can be released by the breakdown of certain chemical bonds implies that those bonds have potential energy. In fact, there is potential energy stored within the bonds of all the food molecules we eat, which is eventually harnessed for use. This is because these bonds can release energy when broken. The type of potential energy that exists within chemical bonds, and is released when those bonds are broken, is called chemical energy ( [link] ). Chemical energy is responsible for providing living cells with energy from food. The release of energy is brought about by breaking the molecular bonds within fuel molecules.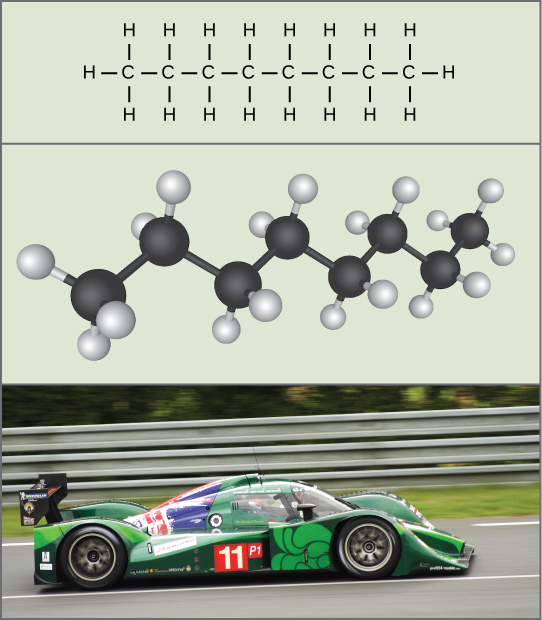 Link to learning
Visit this site and select "A simple pendulum" on the menu (under "Harmonic Motion") to see the shifting kinetic (K) and potential energy (U) of a pendulum in motion.
Forms of energy
Mechanical energy puts something in motion. It moves cars and lifts elevators. A machine uses mechanical energy to do work. The mechanical energy of a system is the sum of its kinetic and potential energy. Levers, which need a fulcrum to operate, are the simplest type of machine. Wheels, pulleys and inclined planes are the basic elements of most machines.
Chemical energy is the energy stored in molecules and chemical compounds, and is found in food, wood, coal, petroleum and other fuels. When the chemical bonds are broken, either by combustion or other chemical reactions, the stored chemical energy is released in the form of heat or light. For example, muscle cells contain glycogen. When the muscle does work the glycogen is broken down into glucose. When the chemical energy in the glucose is transferred to the muscle fibers some of the energy goes into the surroundings as heat.
Electrical energy is produced when unbalanced forces between electrons and protons in atoms create moving electrons called electric currents. For example, when we spin a copper wire through the poles of a magnet we induce the motion of electrons in the wire and produce electricity. Electricity can be used to perform work such as lighting a bulb, heating a cooking element on a stove or powering a motor. Note that electricity is a "secondary" source of energy. That means other sources of energy are needed to produce electricity.