English home language
Space adventure
Educator section
Memorandum
To the educator
Using progress reports and profiles of the learners in Grade 1, the Grade 2 educator can assess the ability of each learner in the class.
The Grade 2 educator also needs to know which work has been covered in Grade 1 so that she can revise, consolidate and re-teach where necessary, before proceeding to the Grade 2 phonics, writing, reading etc. Make sure the learners understand the written instructions on each page. The learners furthermore need to know where and when to go for help when doing written work e.g. finding out how to spell a word etc.
The slower learners need continual support whereas the fast learners can be given additional work based on the activities for further stimulation.
Time schedule for the modules 1 – 7
All learners should complete all seven modules during the year. Allow them to progress at their own speed covering ± one and a half modules per term.
Learners are introduced to space, the moon, plants, astronauts etc. Creativity is developed by means of a story and the learners respond by writing a series of fictional paragraphs.
Non-fiction passages supply the knowledge presented about space at this stage.
Phonics: ay and ai , ar and or
Integration of themes
Discuss attitudes towards people / living beings of other cultures and origins. How are we the same / different?
Leaner section
Content
My name is Spunky. I live on the moon. The moon travels round a planet called Earth. One day a very exciting thing happened. A strange machine landed in our back garden and little creatures climbed out of it. They walked around and put a stick in the ground. We watched them for a while. My brother, Zooty, wanted to talk to them but Mom called us inside. When we went out again, they had gone. We were so upset.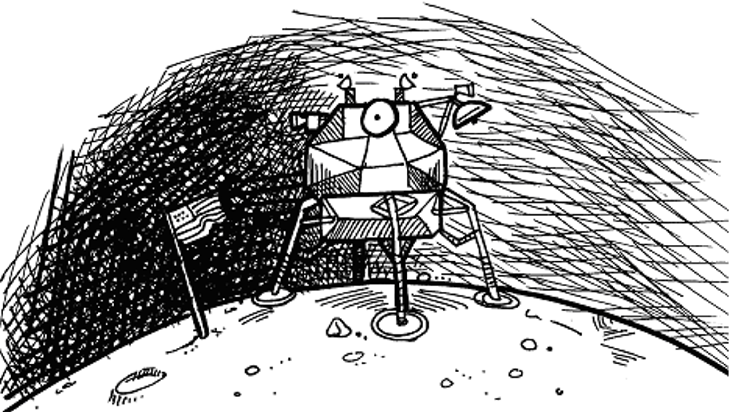 After that we kept looking out for them. Mom did not believe us. She told us that we were imagining things. But one day we saw another machine. We were ready and waiting when it landed. I rushed out shouting, "Hello! Welcome to the moon!"
Zooty had made a banner. It said, "Welcome to our home!".
The creatures turned and ran back to their machine.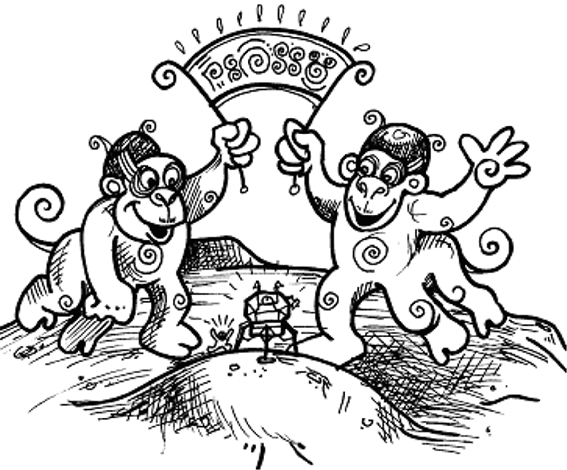 Zooty picked it up. "Now Mom will have to believe us!" he said.
| | | | | | | | | | |
| --- | --- | --- | --- | --- | --- | --- | --- | --- | --- |
| LO 1.1 | | LO 1.2 | | LO 1.3.5 | | LO 1.3.6 | | LO 3.3.1 | |
How well did you understand?
1. Who landed on the moon?
…………………………………………………………………………………………..
2. Who was watching the creatures landing on the moon?
…………………………………………………………………………………………..
3. Were the creatures happy to see Spunky and his brother? How do you know?
………………………………………………………………………………………….
………………………………………………………………………………………….
………………………………………………………………………………………….
………………………………………………………………………………………….
………………………………………………………………………………………….
………………………………………………………………………………………….
4. Draw a picture to show what you think Spunky and his brother look like.

| | | | | | | | |
| --- | --- | --- | --- | --- | --- | --- | --- |
| LO 1.1 | | LO 1.2 | | LO 1.3.5 | | LO 1.3.6 | |
The visitors stay
Mom was amazed to see the tiny creatures in their machine. She told us to be careful. "Watch out that they don't bite!" she said.
We put the machine on the table and tried to open it. The door was too tiny for our fingers. Zooty wanted to smash it.