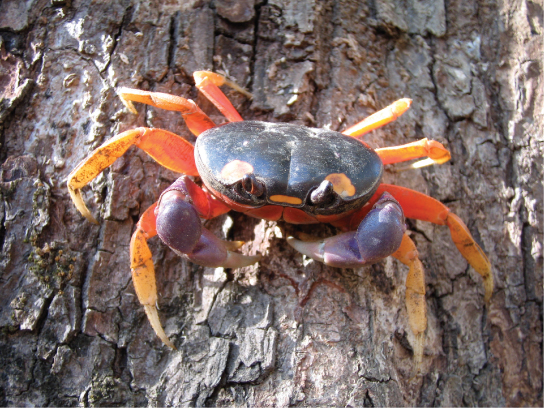 Endoskeleton
An endoskeleton is a skeleton that consists of hard, mineralized structures located within the soft tissue of organisms. The bones of vertebrates are composed of tissues and mineralized tissues. Endoskeletons provide support for the body, protect internal organs, and allow for movement through contraction of muscles attached to the skeleton.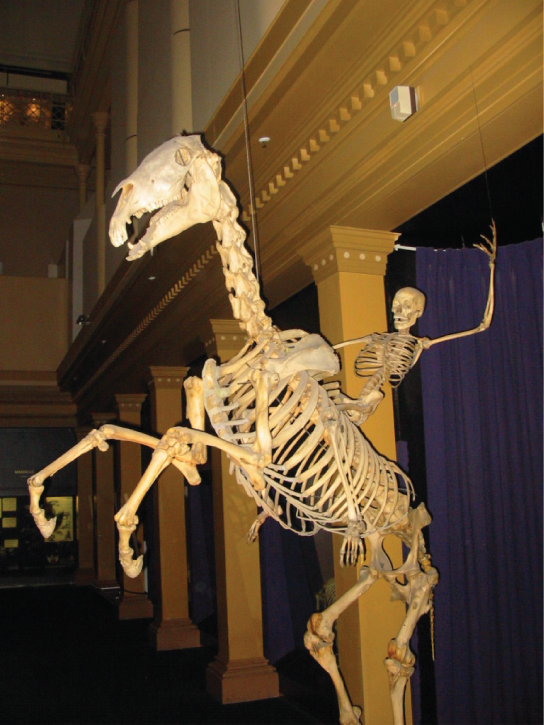 As an example, the human skeleton is an endoskeleton that consists of 206 bones in the adult. It has five main functions: providing support to the body, storing minerals and lipids, producing blood cells, protecting internal organs, and allowing for movement. The skeletal system in vertebrates is divided into the axial skeleton (which consists of the skull, vertebral column, and rib cage), and the appendicular skeleton (which consists of the shoulders, limb bones, the pectoral girdle, and the pelvic girdle).
Main divisions of the vertebrate skeleton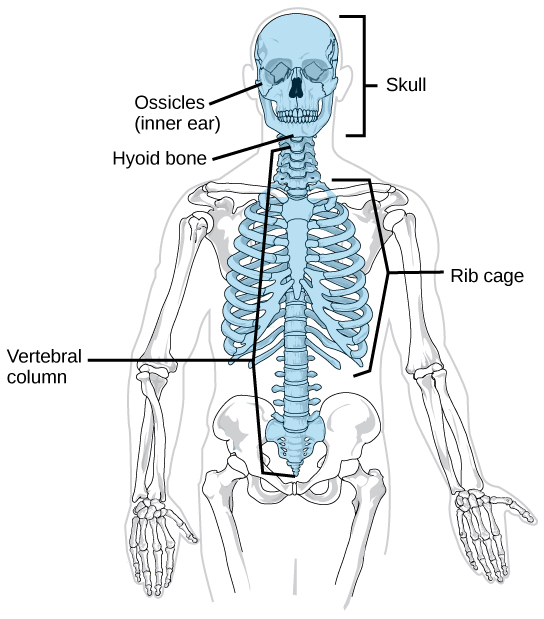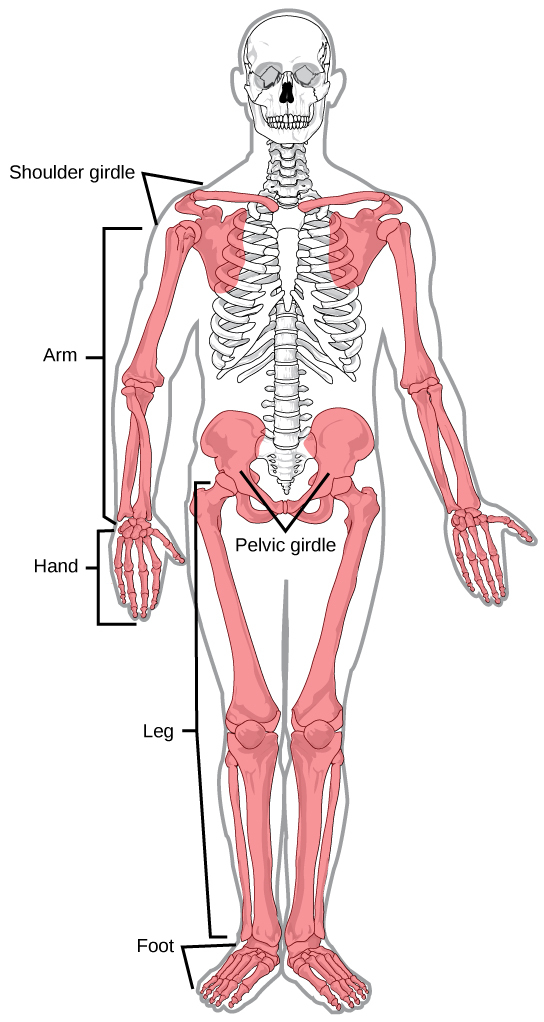 Evolution of body design for locomotion on land
The transition of vertebrates from fish ancestors to land-dwelling animals required a number of changes in body design, since movement on land poses challenges that are different from those posed by movement in water. Water provides a certain amount of lift, which is missing on land, so muscles are needed to provide that lift on land. It also provides a medium to push against, and many fish use lateral undulations to push against the water and generate forward movement. Air does not provide the same resistance, and so lateral undulations on land would not produce much movement forward.
As certain fish began to move onto land, they retained their lateral undulation form of locomotion. However, instead of pushing against water, their fins became points of contact with the ground, and the lateral undulations became rotations about those points of contact. The lack of bouyancy provided by water led to increased ossification of the bones and strengthening of the muscles, as well as providing selective pressure that resulted in changes in arrangement of the "wrist" bones of these early tetrapods. The effect of gravity also led to changes in the axial skeleton, since rotations around the contact points with the ground caused new torsional strains on the vertebral column. A firmer, more ossified vertebral column became common in land animals, because it reduces the strain and also provides strength to support the weight of the body. In later tetrapods the vertebrae began allowing for vertical rather than lateral flexing. The vertebrae of the neck also evolved to allow movement of the head independently of the body, a range of motion not found in fish.