Sosiale wetenskappe: aardrykskunde
Graad 7
Kaartwerk
Module 11
Die lees, ontleding en vertolking van vertikale lugfoto's en ortofotokaarte
Voordat van julle verwag kan word om vertikale lugfoto's en ortofotokaarte verder te interpreteer, het julle heelwat meer inligting hieroor nodig.
'n Vertikale lugfoto van 'n gebied word vanuit 'n vliegtuig reg van bo-af geneem.
Voordele
Die meeste voorwerpe is sigbaar;
Die uitleg van paaie en spoorlyne is duidelik sigbaar;
Hoë bome, berge en geboue word maklik herken aan die skaduwees wat hulle gooi.
Nadele
Die beeld wat jy sien, is van bo-af en dus ongewoon vir die mens. Dis 'n ongewone gesigshoek wat baie oefening, kennis en ondervinding vereis om te kan lees.
Dit is in swart en wit en kan verwarrend wees.
Vertikale lugfoto's word as basis gebruik wanneer topografiese kaarte geteken word. Inligting van die lugfoto word deur kartograwe (mense wat opgelei is om akkurate kaarte te teken) oorgedra op papier deur gebruik te maak van die internasionale simboolsleutel en kleure waarvan julle reeds geleer het.
Vandag is ortofotokaarte baie gewild vir kaartbestudering. Die eienskappe van die 1:50 000 topografiese kaart en dié van die vertikale lugfoto word gekombineer om 'n ortofotokaart te teken. 'n Ortofotokaart is dus 'n vertikale lugfoto op 'n laer vlak van 1:10 000, waarop kontoerlyne ingeteken is .
Kontoer-tussenruimtes van 5 meter word gebruik sodat baie fyn detail sigbaar is. Selfs sekere plekname, spoorlyne, paaie, ens., word op die foto gedruk. 'n Mens kan dus die voorwerpe makliker identifiseer. Kaarte en foto's het dus elkeen hulle besondere kenmerke, voordele en nadele. 'n Mens kan eintlik net 'n duidelike voorstelling van 'n landskap vorm wanneer jy 'n topografiese kaart en 'n foto saam bestudeer.
'n Topografiese kaart is 'n voorstelling van die aardoppervlakte volgens skaal en aan die hand van 'n simboolsleutel. Dit gee 'n duidelike, vereenvoudigde beeld waarop slegs bepaalde kenmerke getoon word. 'n Topografiese kaart is dus nie altyd heeltemal akkuraat nie en kan ook verouderd wees.
'n Vertikale lugfoto en ortofotokaart is wonderlike hulpmiddels as dit saam met 'n topografiese kaart gebruik word. Alleenlik dan kan noukeurige kaart- en fotolesings gedoen word.
1. Hoe kyk 'n mens na 'n vertikale lugfoto of ortofotokaart?
As die skaal van die lugfoto bereken is, kan die lengte van voorwerpe bepaal word en afstand en oppervlaktes kan bereken word. 'n Roostervormige dorpsnedersetting se oppervlakte kan byvoorbeeld so bepaal word.
Mensgemaakte verskynsels is oor die algemeen reëlmatig. Dink hier maar aan geboue, omgeploegde landerye, paaie, spoorlyne en damwalle. Natuurlike voorwerpe en verskynsels is weer onreëlmatig, soos berge, riviere, woude en grasvelde.
Paaie is breë, liggrys lyne op 'n foto. Nasionale paaie is gewoonlik reguit en sonder skerp draaie. Sekondêre paaie vertoon smaller en vertoon skerp draaie. Spoorlyne vertoon as smal, donkerder grys lyne met egalige draaie. Paaie sluit dikwels reghoekig bymekaar aan, terwyl spoorlyne geleidelik ineen loop.
Riviere is breë, donkergrys lyne, met kurwes en draaie soos die rivier deur 'n area kronkel en sytakke by die hoofstroom aansluit. Die V-vorm van 'n sytak-aansluiting wys ALTYD stroom-af en so kan die vloeirigting bepaal word.
Die tint of skakering van voorwerpe
Questions & Answers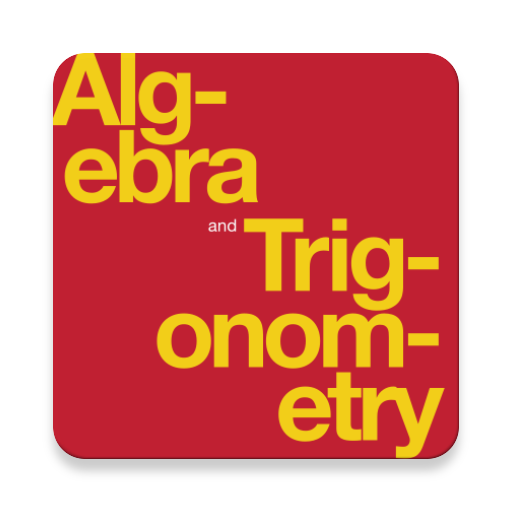 Complete Textbook by OpenStax
Multiple Choices Questions (MCQ)
Essay Questions Flash Cards
Key-Terms Flash Cards
Source:  OpenStax, Aardrykskunde graad 7. OpenStax CNX. Sep 09, 2009 Download for free at http://cnx.org/content/col11020/1.1
Google Play and the Google Play logo are trademarks of Google Inc.
Notification Switch
Would you like to follow the 'Aardrykskunde graad 7' conversation and receive update notifications?