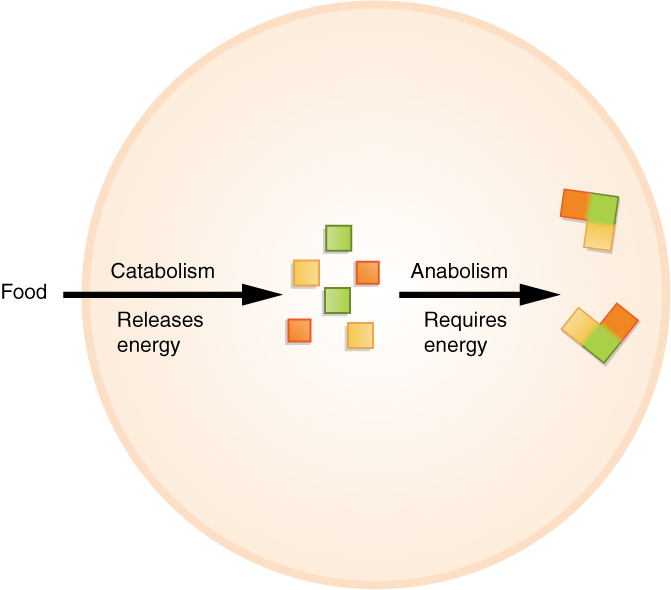 Every cell in your body makes use of a chemical compound, adenosine triphosphate (ATP) , to store and release energy. The cell stores energy in the synthesis (anabolism) of ATP, then moves the ATP molecules to the location where energy is needed to fuel cellular activities. Then the ATP is broken down (catabolism) and a controlled amount of energy is released, which is used by the cell to perform a particular job.
View this animation to learn more about metabolic processes. What kind of catabolism occurs in the heart?
Responsiveness
Responsiveness is the ability of an organism to adjust to changes in its internal and external environments. An example of responsiveness to external stimuli could include moving toward sources of food and water and away from perceived dangers. Changes in an organism's internal environment, such as increased body temperature, can cause the responses of sweating and the dilation of blood vessels in the skin in order to decrease body temperature, as shown by the runners in [link] .
Movement
Human movement includes not only actions at the joints of the body, but also the motion of individual organs and even individual cells. As you read these words, red and white blood cells are moving throughout your body, muscle cells are contracting and relaxing to maintain your posture and to focus your vision, and glands are secreting chemicals to regulate body functions. Your body is coordinating the action of entire muscle groups to enable you to move air into and out of your lungs, to push blood throughout your body, and to propel the food you have eaten through your digestive tract. Consciously, of course, you contract your skeletal muscles to move the bones of your skeleton to get from one place to another (as the runners are doing in [link] ), and to carry out all of the activities of your daily life.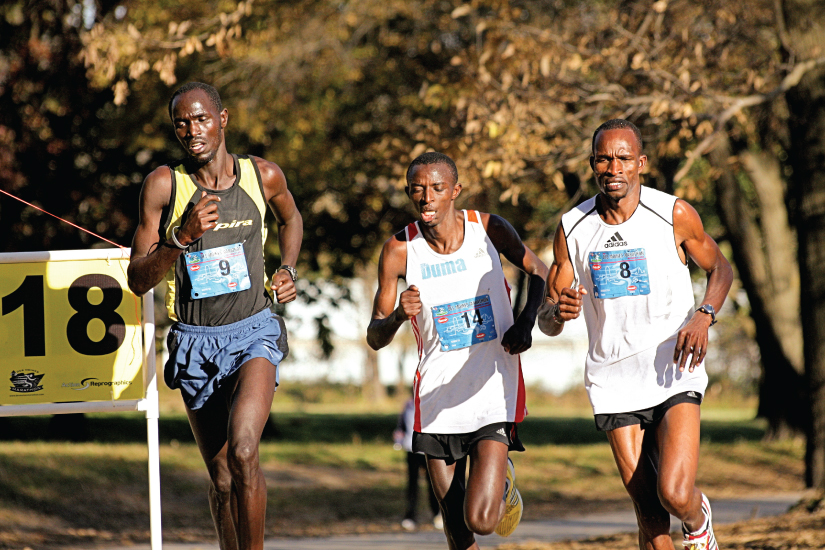 Development, growth and reproduction
Development is all of the changes the body goes through in life. Development includes the process of differentiation , in which unspecialized cells become specialized in structure and function to perform certain tasks in the body. Development also includes the processes of growth and repair, both of which involve cell differentiation.
Growth is the increase in body size. Humans, like all multicellular organisms, grow by increasing the number of existing cells, increasing the amount of non-cellular material around cells (such as mineral deposits in bone), and, within very narrow limits, increasing the size of existing cells.
Reproduction is the formation of a new organism from parent organisms. In humans, reproduction is carried out by the male and female reproductive systems. Because death will come to all complex organisms, without reproduction, the line of organisms would end.
Chapter review
Most processes that occur in the human body are not consciously controlled. They occur continuously to build, maintain, and sustain life. These processes include: organization, in terms of the maintenance of essential body boundaries; metabolism, including energy transfer via anabolic and catabolic reactions; responsiveness; movement; and growth, differentiation, reproduction, and renewal.
Interactive link questions