Section summary
All voltage sources have two fundamental parts—a source of electrical energy that has a characteristic electromotive force (emf), and an internal resistance .
The emf is the potential difference of a source when no current is flowing.
The numerical value of the emf depends on the source of potential difference.
The internal resistance of a voltage source affects the output voltage when a current flows.
The voltage output of a device is called its terminal voltage and is given by , where is the electric current and is positive when flowing away from the positive terminal of the voltage source.
When multiple voltage sources are in series, their internal resistances add and their emfs add algebraically.
Solar cells can be wired in series or parallel to provide increased voltage or current, respectively.
Conceptual questions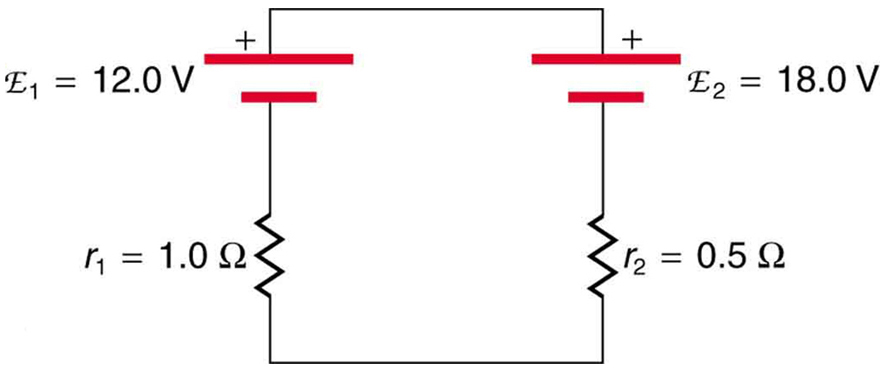 Given a battery, an assortment of resistors, and a variety of voltage and current measuring devices, describe how you would determine the internal resistance of the battery.
Got questions? Get instant answers now!
Semitractor trucks use four large 12-V batteries. The starter system requires 24 V, while normal operation of the truck's other electrical components utilizes 12 V. How could the four batteries be connected to produce 24 V? To produce 12 V? Why is 24 V better than 12 V for starting the truck's engine (a very heavy load)?
Got questions? Get instant answers now!
Problem exercises
Carbon-zinc dry cells (sometimes referred to as non-alkaline cells) have an emf of 1.54 V, and they are produced as single cells or in various combinations to form other voltages. (a) How many 1.54-V cells are needed to make the common 9-V battery used in many small electronic devices? (b) What is the actual emf of the approximately 9-V battery? (c) Discuss how internal resistance in the series connection of cells will affect the terminal voltage of this approximately 9-V battery.
Got questions? Get instant answers now!
(a) What is the terminal voltage of a large 1.54-V carbon-zinc dry cell used in a physics lab to supply 2.00 A to a circuit, if the cell's internal resistance is ? (b) How much electrical power does the cell produce? (c) What power goes to its load?
Got questions? Get instant answers now!
What is the internal resistance of an automobile battery that has an emf of 12.0 V and a terminal voltage of 15.0 V while a current of 8.00 A is charging it?
Got questions? Get instant answers now!
(a) Find the terminal voltage of a 12.0-V motorcycle battery having a internal resistance, if it is being charged by a current of 10.0 A. (b) What is the output voltage of the battery charger?
Got questions? Get instant answers now!
Questions & Answers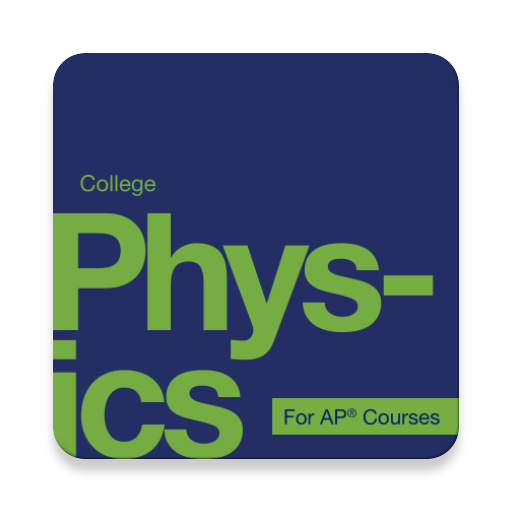 Complete Textbook by OpenStax
Multiple Choices Questions (MCQ)
Essay Questions Flash Cards
Key-Terms Flash Cards
Source:  OpenStax, College physics for ap® courses. OpenStax CNX. Nov 04, 2016 Download for free at https://legacy.cnx.org/content/col11844/1.14
Google Play and the Google Play logo are trademarks of Google Inc.
Notification Switch
Would you like to follow the 'College physics for ap® courses' conversation and receive update notifications?