In so-called "tortoiseshell" cats, X inactivation is observed as coat-color variegation ( [link] ). Females heterozygous for an X-linked coat color gene will express one of two different coat colors over different regions of their body, corresponding to whichever X chromosome is inactivated in the embryonic cell progenitor of that region. When you see a tortoiseshell cat, you will know that it has to be a female.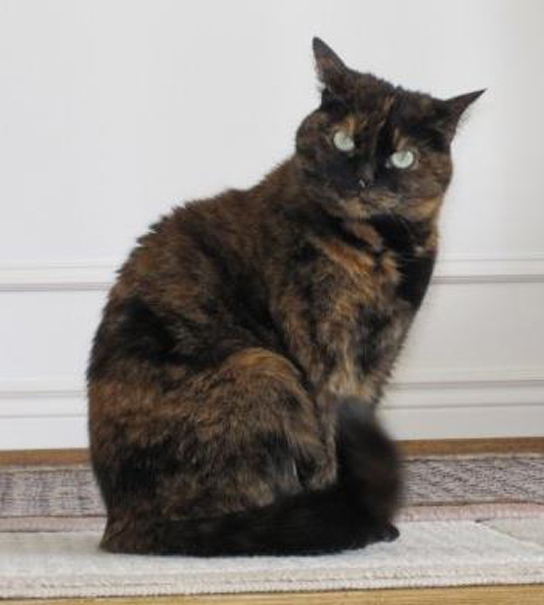 In an individual carrying an abnormal number of X chromosomes, cellular mechanisms will inactivate all but one X in each of her cells. As a result, X-chromosomal abnormalities are typically associated with mild mental and physical defects, as well as sterility. If the X chromosome is absent altogether, the individual will not develop.
Several errors in sex chromosome number have been characterized. Individuals with three X chromosomes, called triplo-X, appear female but express developmental delays and reduced fertility. The XXY chromosome complement, corresponding to one type of Klinefelter syndrome, corresponds to male individuals with small testes, enlarged breasts, and reduced body hair. The extra X chromosome undergoes inactivation to compensate for the excess genetic dosage. Turner syndrome, characterized as an X0 chromosome complement (i.e., only a single sex chromosome), corresponds to a female individual with short stature, webbed skin in the neck region, hearing and cardiac impairments, and sterility.
An individual with more than the correct number of chromosome sets (two for diploid species) is called polyploid . For instance, fertilization of an abnormal diploid egg with a normal haploid sperm would yield a triploid zygote. Polyploid animals are extremely rare, with only a few examples among the flatworms, crustaceans, amphibians, fish, and lizards. Triploid animals are sterile because meiosis cannot proceed normally with an odd number of chromosome sets. In contrast, polyploidy is very common in the plant kingdom, and polyploid plants tend to be larger and more robust than euploids of their species.
Chromosome structural rearrangements
Cytologists have characterized numerous structural rearrangements in chromosomes, including partial duplications, deletions, inversions, and translocations. Duplications and deletions often produce offspring that survive but exhibit physical and mental abnormalities. Cri-du-chat (from the French for "cry of the cat") is a syndrome associated with nervous system abnormalities and identifiable physical features that results from a deletion of most of the small arm of chromosome 5 ( [link] ). Infants with this genotype emit a characteristic high-pitched cry upon which the disorder's name is based.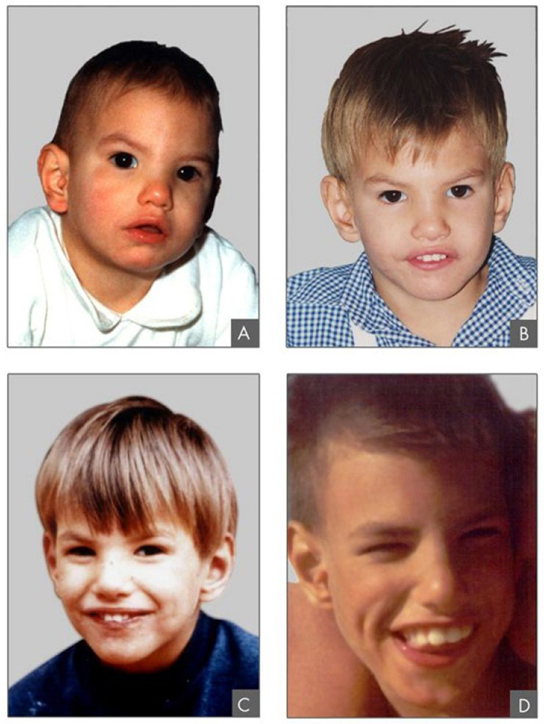 Chromosome inversions and translocations can be identified by observing cells during meiosis because homologous chromosomes with a rearrangement in one of the pair must contort to maintain appropriate gene alignment and pair effectively during prophase I.