This module, intended for grades 4-8, introduces students to Germanic folk music and culture using folk songs that celebrate being outdoors. Recommended for springtime.
Introduction
These three folk songs, which celebrate the joy of being outdoors when the weather is fine, are a good introduction to German folk music for primary school students. They are most appropriate for springtime. They can be used as part of a music class, prepared for concert performance, or used as part of a social studies unit on Germany.
Some suggestions for introducing the songs:

Have the students locate Germany on a globe or world map. Discuss the central European climate (cold and snowy in the winter, and dark because of the latitude; warm, and pleasant, with long days, in the summer) and compare it to your climate.
Also point out Austria and Switzerland on your map, as other countries where many people speak German. (If necessary, clarify the difference between Austria and Australia.) You may wish to tell the students that the German in the Swiss Song is Swiss German, a dialect that is quite different from the standard language in Germany. If your students are English speakers, you can discuss the differences that arise when the same language is spoken in different countries. For example, can they name any of the differences between English as it is spoken in England, Australia, and the U.S.?
Have a discussion of favorite activities for enjoying the outdoors. Tell the students that a favorite activity in this part of the world is hiking in the countryside, particularly in the spring and summer. This has been popular in Germany for so long that there are many German folk songs about enjoying the outdoors, and also more than one song comparing life to a hiking journey.
Ask the students if they enjoy any outdoor activities. If possible, arrange for a field trip to take a walk together and enjoy simple outdoor delights such as flowers and birdsong.
If available, show pictures, or have handout pages, of German or Austrian countryside or of traditional German hiking clothes, the short leather pants called Lederhosen (pronounced LAY-der-HOE-zen).
Performance notes

Each song can be sung in German. Simplified guidelines for German pronunciation for young English speakers are provided following Student's Delight .
If you prefer to sing them in English, singable translations are also provided.
The tunes, German lyrics, English translations, and piano accompaniment provided here are all considered to be in the public domain in the U.S. This means you may copy, distribute, alter, and perform these versions (other versions may still be copyrighted!) without permissions. All were taken from Max Spicker's the Songs of Germany: Eighty-One German Folk- and Popular Songs , published in 1904.
If you don't read music but would like to learn the tunes, listen to the midi files provided. If you make a nice recording of any of these arrangements that you would like to share with those trying to learn this music, please contact the author.
"der mai ist gekommen"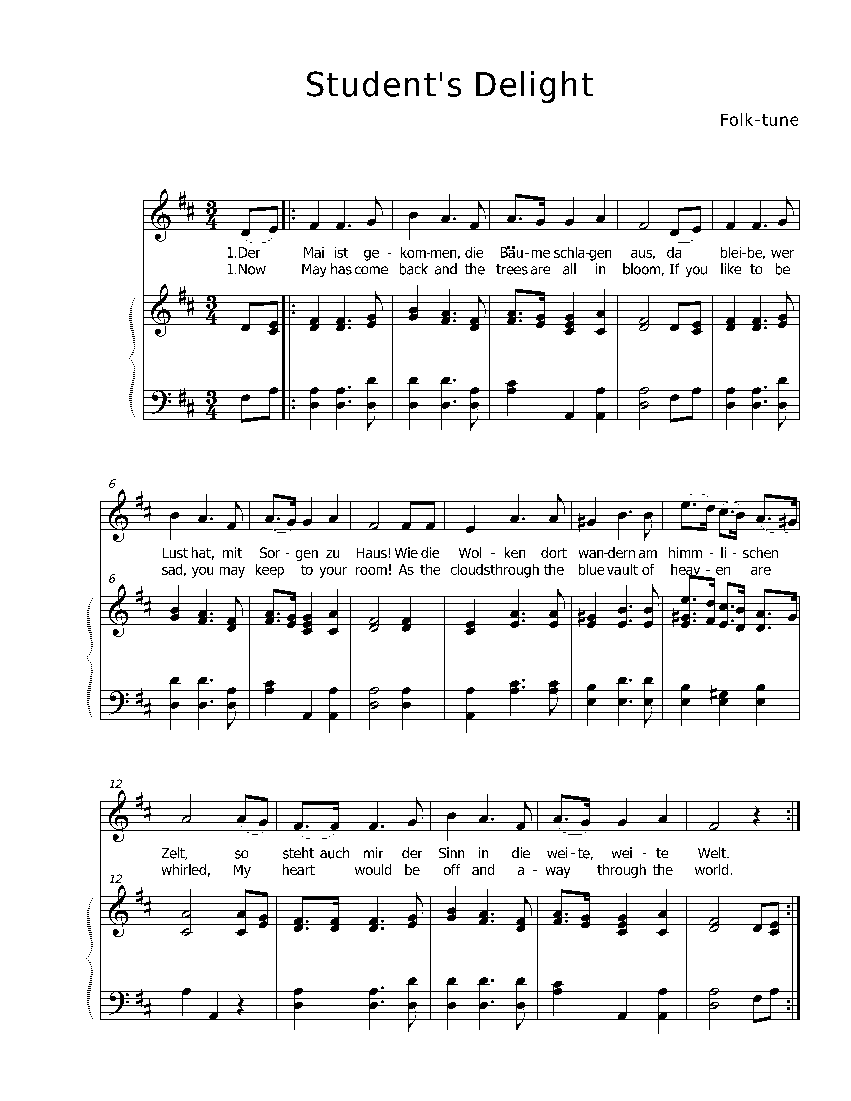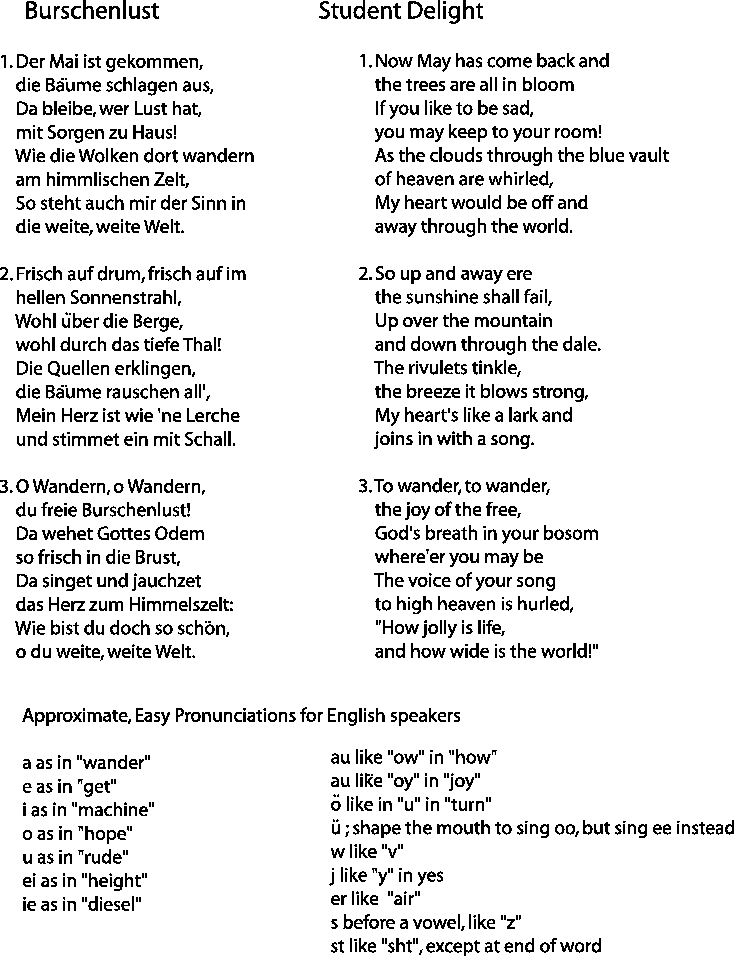 Listen to the music for "Student's Delight".
"swiss song"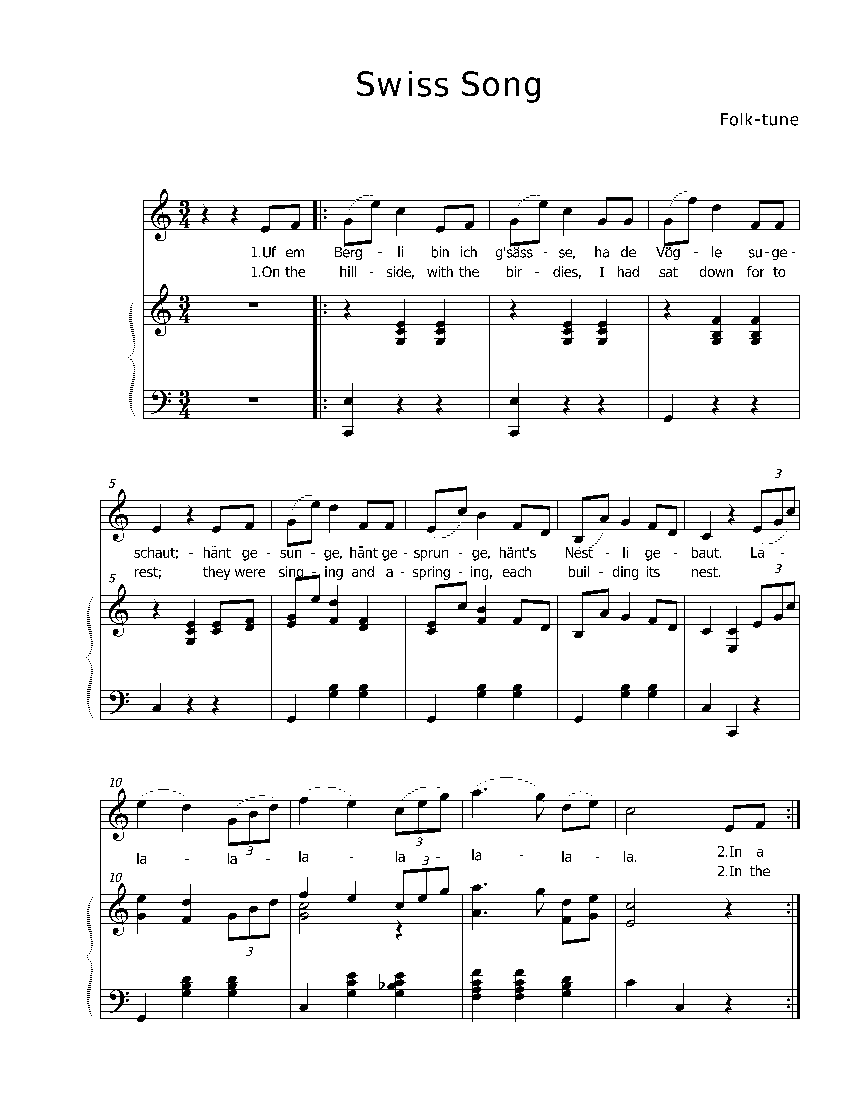 Listen to the music for "Swiss Song".
The Swiss Song is quite high, in order to make the chorus sound more like real yodelling. Here is a lower version of the tune, for anyone who has trouble singing very high.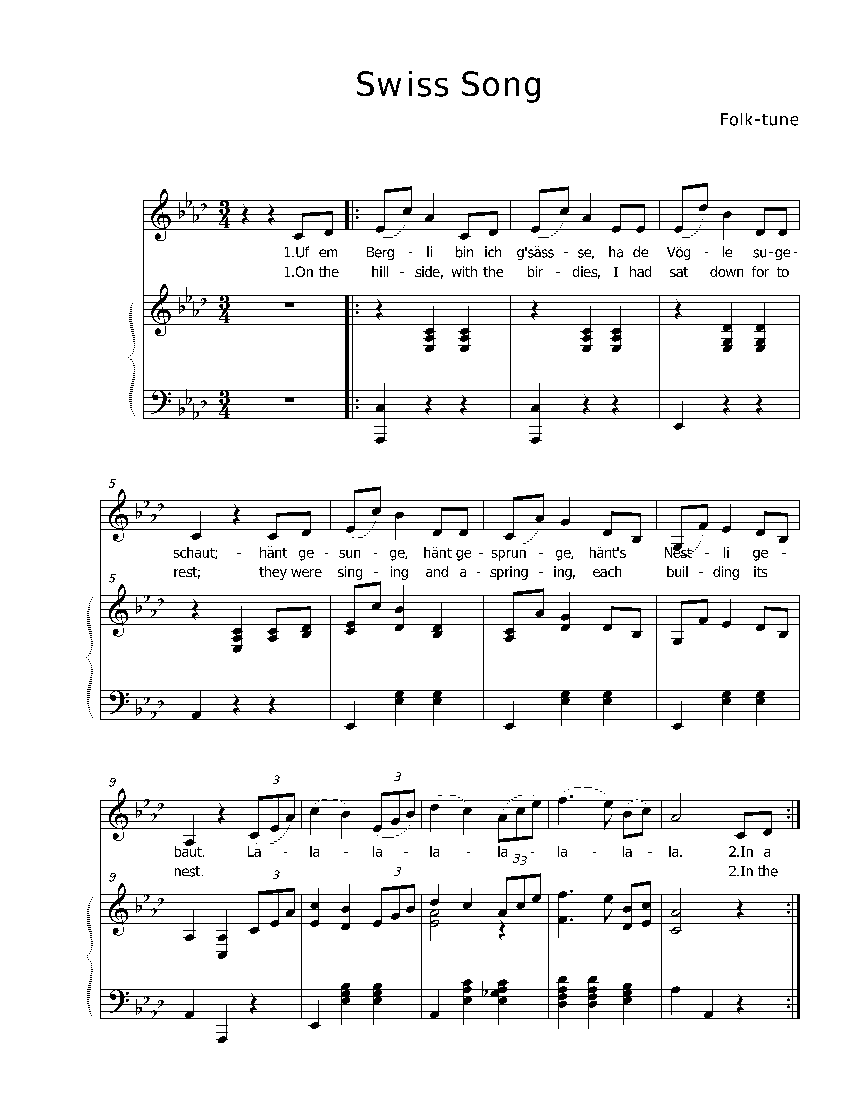 "cherish life"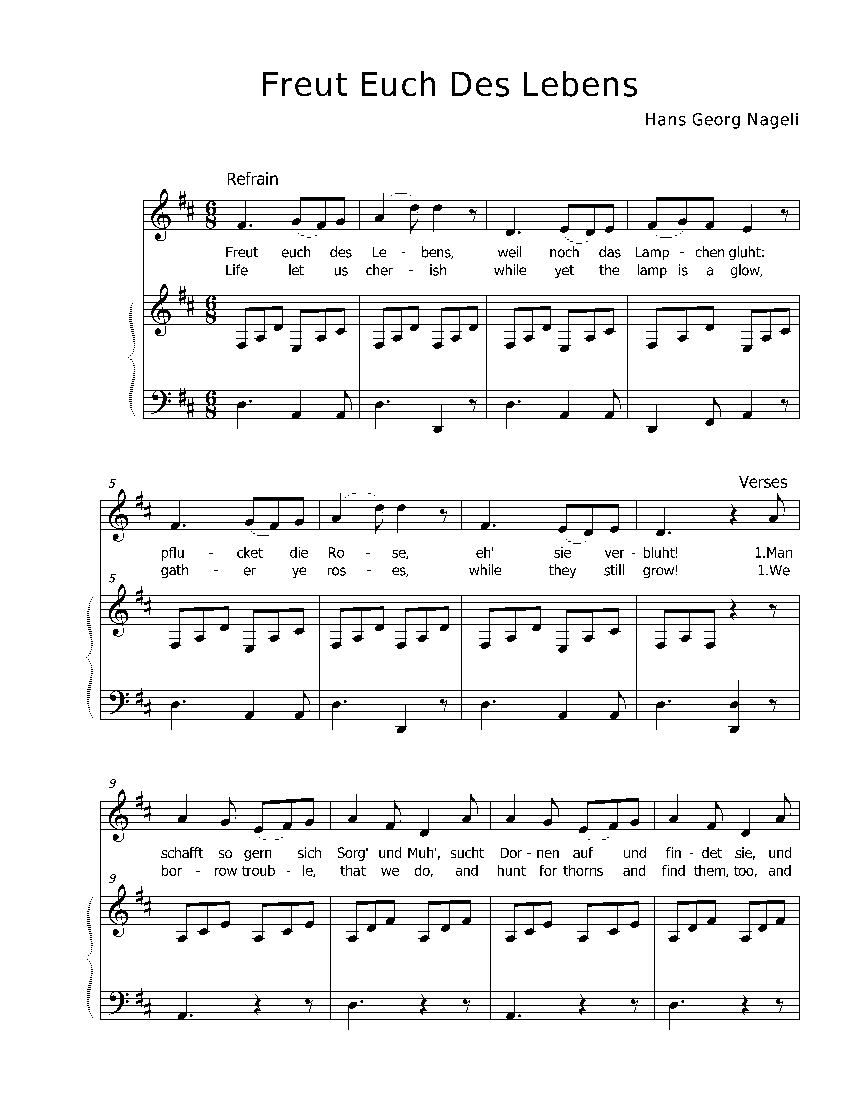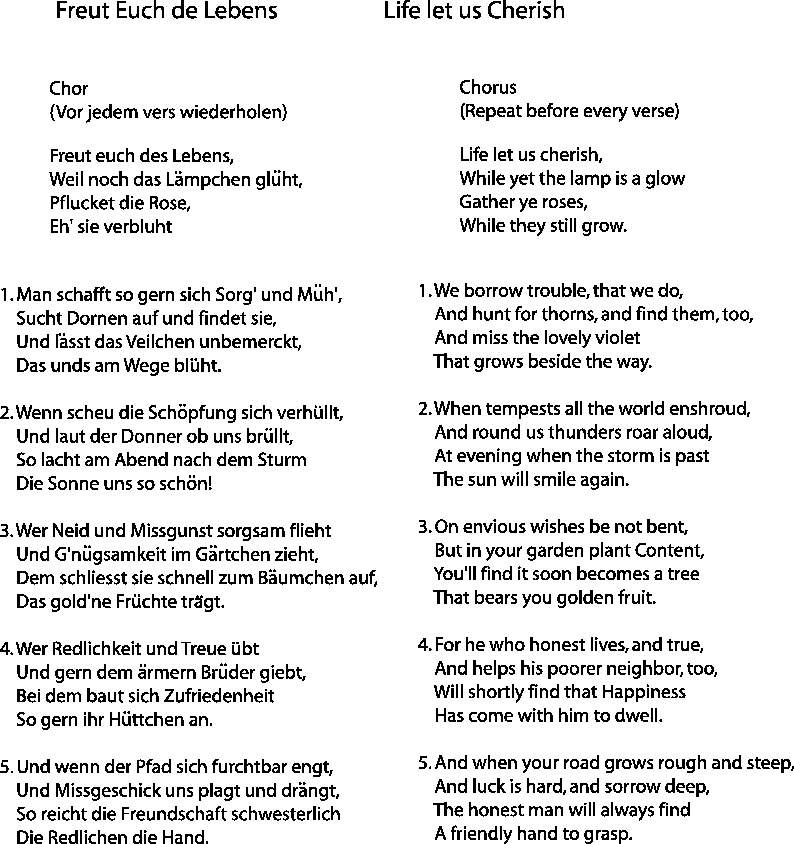 Listen to the music for "Cherish Life".