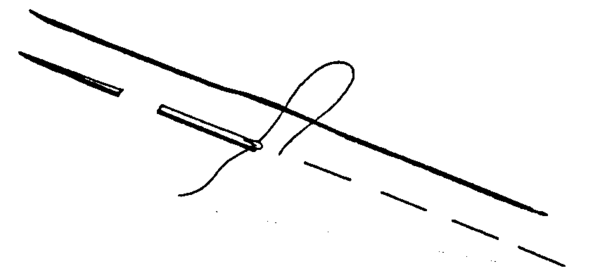 Rygsteek : Indien jy die steke lank werk, word dit gebruik om die patroondele net tydelik aan mekaar vas te werk. Sou jy die stekies fyn en naby mekaar werk, is dit geskik om as permanente steke te dien. Jy begin gewoonlik met 'n knoop in jou gare.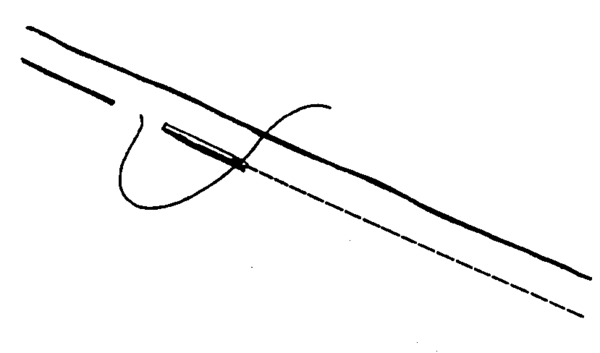 Agtersteek : Baie klein stekies wat 'n baie stewige naat vorm. Werk die gare stewig weg aan die begin en einde.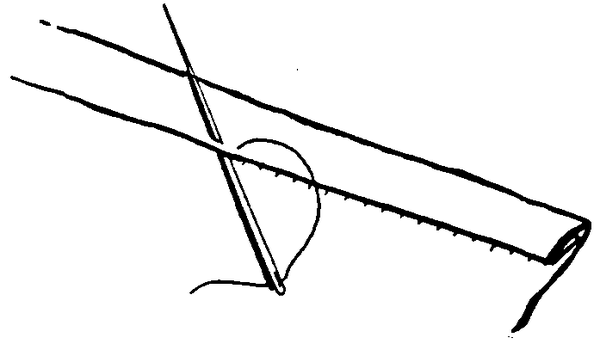 Soomsteek : Skuins klein stekies wat gebruik word om some in te werk. Dit moet verkieslik nie aan die regte kant sigbaar wees nie. Werk die gare stewig weg aan die begin en einde.
Stap vir stap maak ons die hemp klaar.
Wat het jy nodig?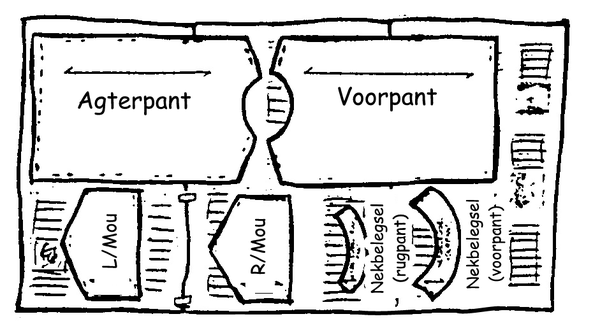 Gare wat by die materiaal pas.
Ryggare wat 'n ander kleur as die materiaal is.
Spelde.
'n Naald.
'n Skerp skêr.
Gaan nou soos volg te werk:

Werk die belegsels van die voor en agterpant aan die nekrand vas. (Onthou om eers te speld, dan te ryg en dan vas te werk). Stryk die nate netjies.

Werk voor- en agterpante aan mekaar vas by die skouernate. (Onthou – regterkante van die materiaal teen mekaar). Stryk die nate netjies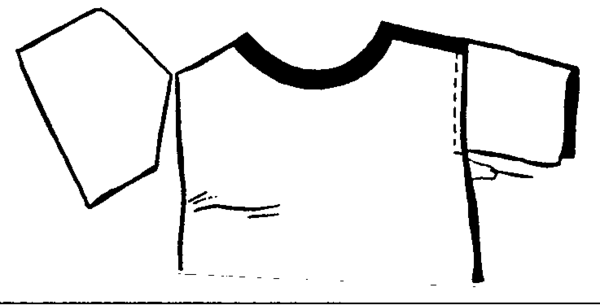 Werk albei moue aan die mousgate vas.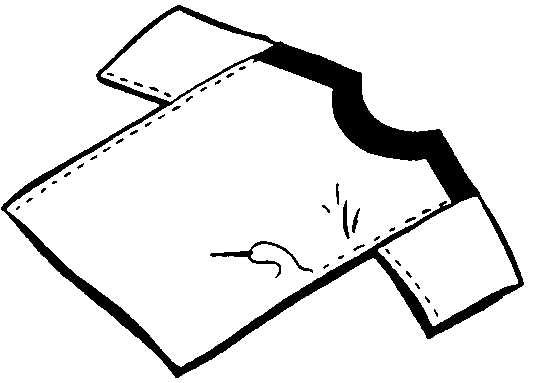 Werk nou die synate vas tot by die mouspunt.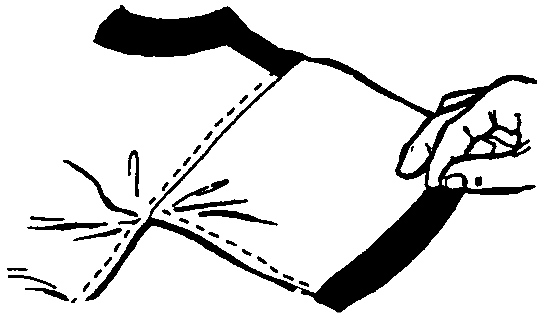 Besluit hoe lank jy die moue en hemp se lyf wil hê, en speld, ryg en werk dan die some netjies in. Indien nodig, stryk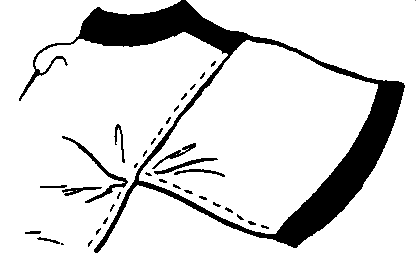 Werk die belegsels om die nek netjies met soomstekies vas. Stryk die hele hemp – indien nodig.
Die groot aanpas:
Nou kan jy jou hemp aanpas en kyk hoe dit lyk. Hopelik is dit 'n lospassende T-hemp wat sal veroorsaak dat 'n skewe naat hier en daar nie baie opsigtelik sal wees nie.
Julle kan nou met behulp van 'n kompetisie 'n gepaste graad 7- embleem ontwerp en dit met behulp van materiaalverf op die voor- of agterpant aanbring. So skep julle dan 'n kledingstuk wat altyd uniek sal bly en jou sal herinner aan die graad 7-jaar.
Hoe suksesvol is my produk?
As klas, onder leiding van die opvoeder, moet julle nou 'n stel kriteria saamstel wat julle gaan aanwend om die finale produk, in hierdie geval die T-hemp, te beoordeel. Gebruik byvoorbeeld faktore soos:
hoe pas die hemp?
is dit gemaklik?
hoe goed is die afwerking?
is die embleem treffend?
is geskikte materiaal vir die doel van die hemp gebruik? ensovoorts
Stel 'n standaardtabel op waarvolgens elke item in die klas beoordeel kan word en kies 'n wenhemp.
Kosteberekening
Sal jy hierdie T-hemp in 'n winsgewende besigheid kan omskep?
Om hierdie vraag te kan beantwoord, is dit nodig om vas te stel presies hoeveel dit jou sal kos om 'n soortgelyke hemp te maak:
Stel die volgende pryse vas:
Geskikte materiaal
(Maak seker dat jy presies weet hoeveel meter benodig word.
Gare
(Onthou, hoe groter die maat, hoe goedkoper. Jy kom baie ver met 'n groot tol gare.)
Materiaalverf
TOTAAL
Jy moet ook in gedagte hou dat jy 'n naaimasjien sal moet aanskaf, indien jy beoog om hemde op groot skaal te vervaardig. Dit mag 'n maandelikse paaiement meebring.
Bruto = Verkoopprys – Kosprys (produksiekoste)
Wat sal jou wins per artikel wees?
Bemarking
Met jou kliënte (skoolmaats) wat elke dag rondom jou is, gaan dit nie moeilik wees om hierdie produk te bemark nie. 'n Lekker informele T-hemp- modeparade sal jou sekerlik vinnig genoeg besigheid besorg. Jy kan ook 'n gepaste plakkaat as advertensie ontwerp. Baie sterkte!
Assessering
Leeruitkomstes(LUs)
LU 1
Tegnologiese Prosesse en VaardighedeDie leerder is in staat om tegnologiese prosesse en vaardighede eties en verantwoordelik toe te pas deur gepaste inligtings- en kommunikasietegnologie te gebruik.
Assesseringstandaarde(ASe)
Dit is duidelik wanneer die leerder:
1.12 die produk of stelsel evalueer gebaseer op kriteria wat direk met die ontwerpopdrag en sommige van die spesifikasies en beperkings verband hou, en verbeteringe of wysigings voorstel;
1.13 die doeltreffendheid van die plan van aksie wat gevolg is evalueer en voorstel hoe toekomstige planne verbeter kan word.