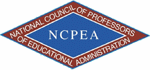 This module (Part 3) has been peer-reviewed, accepted, and sanctioned by the National Council of Professors of Educational Administration (NCPEA) as a significant contribution to the scholarship and practice of education administration. In addition to publication in the Connexions Content Commons, this module is published in the
International Journal of Educational Leadership Preparation,
Volume 4, Number 3 (July - September, 2009). Formatted and edited by Theodore Creighton, Virginia Tech.
Behavioral strategies and observable behaviors
Behavioral Strategies
Given a dominant paradigm, its related mental models, and the mindsets supporting the paradigm and mental models, individuals, groups, and entire school systems begin to devise strategies for how to behave within the dominant paradigms and about how to implement effectively their chosen mental models. These strategies are devised to help educators and their school systems succeed within the dominant paradigm by deciding about how they should work, when they should work, with whom they should collaborate to do the work, and so on. These strategies, when implemented, create observable behaviors.
Observable Behaviors
As individuals, groups, and entire school systems implement their behavioral strategies observable behaviors are manifested. Ideally, these behaviors will be clearly and unequivocally aligned with the dominant paradigm and mental models that govern the profession of education. These behaviors, when manifested effectively, move school systems toward their paradigm-driven visions.
Observable behaviors can be seen, heard, interpreted, and evaluated by others. If the observed behaviors are congruent with the four dominant paradigms and related mental models and with mindsets that control the education profession and school systems, then the people manifesting the observable behaviors are evaluated positively and rewarded. If their observed behaviors are not aligned with the controlling paradigm, mental models, and mindsets, then these people are punished or ignored; e.g., sometimes subtly as when an article is rejected for publication and sometimes in an embarrassingly obvious ways like when a person is publicly denied an opportunity to serve on a powerful committee.
Paradigm shifting
Kuhn (1962) used the term "paradigm" to characterize significant changes in the hard sciences of his time. He argued that scientific advancement is not evolutionary; rather, he believed scientific advancement is a relatively peaceful journey punctuated by aggressive intellectual revolutions that replace one world view with another (this view is also supported by Tushman, Newman,&Romanelli, 1986). In other words, a paradigm shift is a revolutionary change from one way of thinking (as embedded in paradigms and mental models), believing (as reflected in mindsets) and doing (as reflected in behavioral strategies and observable behaviors) to another way. It is a revolution or disruptive transformation and it just does not happen on its own; rather, in the field of education it is being driven by frame-breaking revolutionaries with a powerful and compelling vision for creating and sustaining a new future for America's school systems who are creating and nurturing powerful coalitions for transformational change. However, as I have argued, creating a paradigm shift is no easy feat and doing so is analogous to trying to convince an entire religious community to shift to a new religion.