Provides background information to some significant places in Lower Egypt that are represented in the Travelers in the Middle East Archive (TIMEA) collection of digital texts, images and maps. Part 2 of a 4-part course on identifying places in Egypt, including major cities, archaeological sites, and regions.
Al jīzah
Alternative Names: Gizeh (Egypt); Gizah (Egypt); Gîza (Egypt); Ghizeh (Egypt); El Gizeh (Egypt); El-Gîza (Egypt)
Latitude/Longitude: 30° 00' 31" N/ 031° 12' 44" E [note: these coordinates are for the city of Gizeh, not the Pyramids of Giza]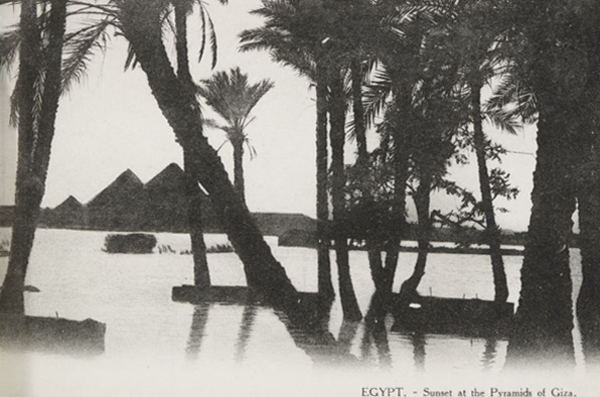 Located on a leveled limestone plateau just south of Cairo on the west bank of the Nile, Giza is the site of the most recognizable archaeological monumentsin the world, the Great Sphinx and the Great Pyramid. The complex also features several lesser pyramids, as well as cemeteries. The structures once overlooked theancient city of Memphis, located in what is now central Cairo. Some of the tombs date to the First Dynasty (3300-2788 BCE), but the majority of construction tookplace in the 4th Dynasty (2693-2563 BCE).
Related Resources
Alexandria
Latitude/Longitude: 30° 00' 31" N/ 031° 12' 44" E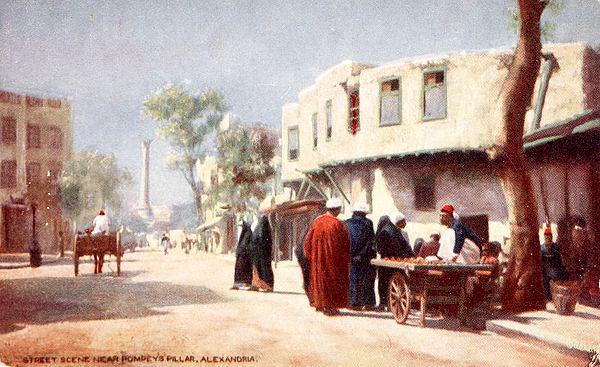 The area that is now the port city of Alexandria has been inhabited for millennia, perhaps as early as the 13th century BCE. However, the small fishingvillage did not become a city of note until Alexander the Great asked the Greek architect Dinocrates to build a city there. After marking the outlines of the city,he left it, never to return, except, according to legend, to be buried there. During the Ptolemaic era, the city became quite possibly the largest city in the world, andwas certainly the intellectual capital of the world. It developed an atmosphere distinctly different from that of Cairo, reflecting Mediterranean influences morethan Egyptian. When the Ottomans came to rule the region, they rebuilt the city, burying many ancient sites and leaving little of archaeological interest.
Related Resources
Banhā
Alternative Names: Benna; Benha; Bandar Banhā; Athribis
Latitude/Longitude: 30° 27' 39" N/ 031° 11' 15" E
Located on the Damietta (east) arm of the Nile, north of Cairo, this city is known for its production of honey and attar of roses. Archaeologically,the only aspect of interest is the nearby scant remains of the ancient city of Athribis, which contain part of a temple dedicated to a goddess, and a cache ofsilver jewelry found by fellaheen. Nearby is the White Monastery, once a huge complex harboring 4000 thousand monks and nuns, but now reduced to a single church.