While simulation learning itself is not a new instructional tool, the use of online simulations to replicate administrative decision-making is an exciting new application that maximizes student learning. This paper will discuss the construction, application, and instructional outcomes of an educational administration simulation used with graduate students at Ashland University. A description of the simulation, along with the results from a study of digital learning experiences that compared practicing administrators and pre-service administrators' reactions to the simulation will be presented. The paper will focus on three distinct elements of Ashland's Educational Administration Simulation Project: (1) the conceptual and technical aspects of simulation construction (2) the application of simulation-based learning in administrative preparation programs and (3) the findings of qualitative research conducted on participants' administrative decision making and their reactions to the simulation learning experience.
Education leadership review, volume 12, number 1 (april 2011)
NCPEA Education Leadership Review is a nationally refereed journal published two times a year, in Winter (April), and Fall (October) by the National Council of Professors ofEducational Administration. Editor: Kenneth Lane , Southeastern Louisiana University; Assistant Editor: Gerard Babo , Seton Hall University; Founding Editor: Theodore Creighton , Virginia Tech.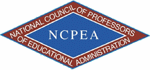 This manuscript has been peer-reviewed, accepted, and endorsed by the National Council of Professors of Educational Administration (NCPEA) as a significant contribution to the scholarship and practice of education administration. In addition to publication in the Connexions Content Commons, this module is published in the
International Journal of Educational Leadership Preparation,
Volume 6, Number 2 (April - June, 2011), ISSN 2155-9635.
Authors
Amy L. Klinger , Ashland University
Michael Wronkcovich , Ashland University
Introduction
The decision making process of educational administrators consists of a number of elements unique to the profession. Building or district level school administrators are almost continually confronted with a wide variety of both immediate and postpone-able decisions as the very core of their daily work. These decisions range from the simple ("Should we have a fire drill today?") to the complex ("Should this student be expelled?") but have a number of factors in common.
Decisions in educational administration consist of competing elements or constituencies – what the student wants to happen is very different from what the teacher wants to occur – and a broad base of diverse stakeholders. Members of the school community, including staff, students, parents, administrators, and board members, may often have conflicting priorities and interests that are conveyed to the administrator making the decision.
Educational decisions are often made on the fly, without the luxury of time for reflection, discussion, or distance. Because of the myriad of decisions occurring daily, it is often difficult for administrators to predict which decisions may have unexpected and far-reaching consequences despite their seeming innocuous nature.