While high stakes testing continues as the centerpiece of education reform efforts to improve education, the impact of high stakes testing on principals needs further exploration. The Principal's High Stakes Testing Survey, a 48-item instrument, was employed to collect data on Georgia principals' views about the impact of high stakes testing on education in their schools. Principals' responded to survey items measured on a five-point Likert scale ranging from 1 (strongly disagree) to 5 (strongly agree) that were grouped into six domains; curriculum, teaching, work satisfaction, stress, accountability, and students. A stratified random sample of principals from Georgia's elementary schools, middle schools, and high schools participated in the study. Principals' responses did not differ by gender, educational level, or school configuration. However, African American principals responded more positively than did White principals to items on the instrument.
Education leadership review, volume 12, number 1 (april 2011)
NCPEA Education Leadership Review is a nationally refereed journal published two times a year, in Winter (April), and Fall (October) by the National Council of Professors ofEducational Administration. Editor: Kenneth Lane , Southeastern Louisiana University; Assistant Editor: Gerard Babo , Seton Hall University; Founding Editor: Theodore Creighton , Virginia Tech.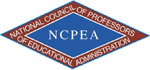 This manuscript has been peer-reviewed, accepted, and endorsed by the National Council of Professors of Educational Administration (NCPEA) as a significant contribution to the scholarship and practice of education administration. In addition to publication in the Connexions Content Commons, this module is published in the
International Journal of Educational Leadership Preparation,
Volume 6, Number 2 (April - June, 2011), ISSN 2155-9635.
Authors
Lantry L. Brockmeier , Valdosta State University
Don W. Leech , Valdosta State University
James L. Pate , Valdosta State University
Nicole M. Gibson , Valdosta State University
Introduction
High stakes testing is not new to the American education system. The initial use of test-based reform in education began in the mid-1840s in Massachusetts (Resnick, 1982). Under leadership of the Massachusetts superintendent, Horace Mann, tests were developed to assess student knowledge in several disciplines. The results were published to allow for comparisons of schools and classrooms (Hamilton, 2003). Tyack (1974) reported that by the 1870s many states were administering tests and reporting the results in newspapers. Whereas student promotion had been based on teacher recommendations, student promotion became tied to the success or failure on these tests in the latter part of the 1800s (Engelhart, 1950).
Resnick (1982) indicated that before World War I there were over 200 tests available for use in schools. Linn, Miller, and Gronlund (2005) stated that a number of achievement test batteries were published after World War I, but the use of tests did not expand greatly until after World War II. In the 1960s, the Elementary and Secondary School Act grew from the recognition of differences in student performance and educational opportunities. Stakeholders were dissatisfied with the progress of students and as a result the amount of testing increased.