TECHNOLOGY
Grade 6
Systems and control: an electrical shock
Module 15
Making a traffic regulator
To the Educator: This assignment can be executed as an individual or as a group project.
(a) What is the problem? You are a citizen of Muddle Town. The town traffic is always chaotic because drivers do not stop their vehicles at the main street crossing. Everyone is permanently late for work because of the frequent accidents and regular congestion of traffic at this important street intersection.
(b) What is required? A "machine" that will regulate the traffic in a reasonable way from day to day.
What is your brief? You are asked to design and build a prototype machine that can be erected at the street intersection to regulate the traffic.
(d) What limitations are placed on your prototype? You may use: 3 light bulbs of different colours (LED's) as resistors; a battery as energy source and a container for the battery; lengths of copper wire with clamps as conductors; a wooden board; 4 drawing pins; and a paper clip as the switch.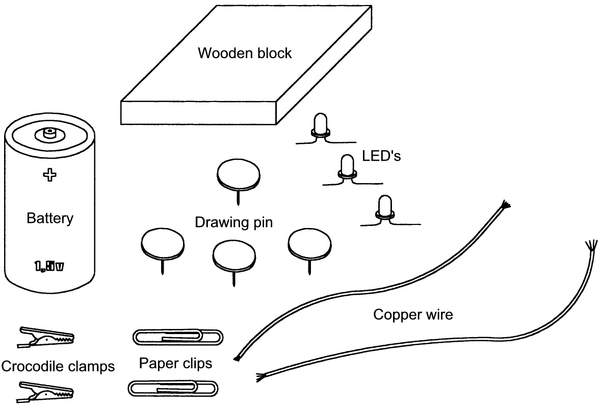 Only one light may glow at any particular time. The lights must indicate to motorists that vehicles in one traffic lane have to stop while vehicles in another lane may continue travelling. One of these machines will be erected on each of the corners at the intersection, but you need to build only one.
You may present the machine in any form, but it may not be higher than 30 cm and wider than 20 cm. It must be solid, stable and strong.
Assignment 1
[lo 1.2]
Research
Consult different sources and suggest at least three solutions for this problem. Draw sketches of these solutions or write notes about the possibilities that you are suggesting.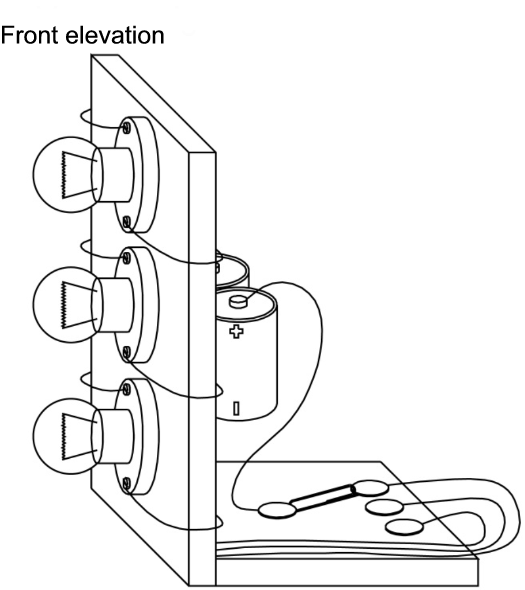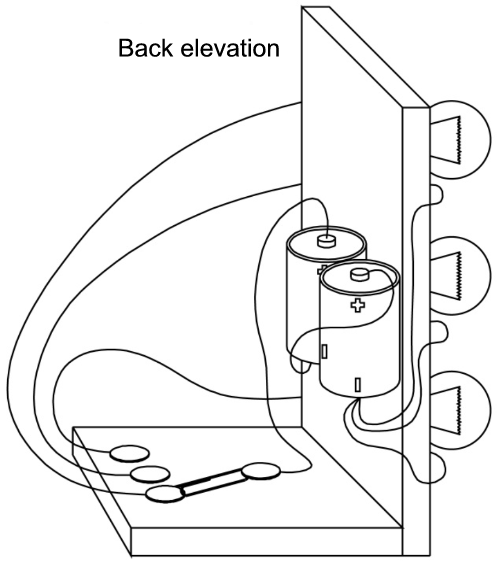 Assignment 2
[lo 1.5]
Design
Make free-hand drawings of three circuits that could provide solutions to the traffic problem. Also provide labels.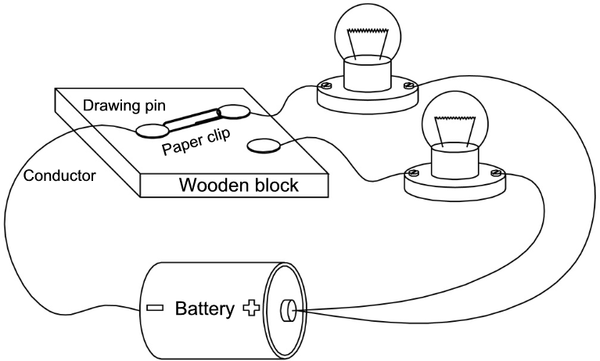 Your final choice
Draw the circuit diagram of your final choice.
[LO 1.6]
SUGGESTION !
Must the lights be connected in serial or in parallel if they need to work one at a time?
What must be shifted to a different position so that only one light will light up at a time?

Design a stand on which the lights, switch and battery can be mounted for the machine to work. This machine will eventually be controlled automatically, but someone will have to be employed to operate the changing of the lights, in the mean time. Discuss the requirements for such a stand with the members of your group. Indicate the dimensions so that it will be possible for other people to understand your ideas and how the machine works.
[LO 1.5]
Develop your best idea fully.
Assignment 3
[lo 1.9]
Manufacturing
Build the stand for the circuit. What materials will you be using?

Which tools will you be using?

Which action will you be taking – give a step by step explanation of what you will do:
[LO 1.8]
Mount the circuit on the stand.
Demonstrate your invention to the rest of the class and explain how it works.
Provide a suitable name for your invention.
Write a step-by-step description of how you made your invention.
[LO 1.7]
Assignment 4
[lo 1.10]
Evaluation