Geography
Grade 4
Map work
Module 2
True north
The north side of a map is called the TRUE NORTH, which points in the same direction as the North Pole. Use your globe to see if you can identify the North Pole.
Any map should contain an indication of direction. This is done by drawing an arrow on the map pointing north.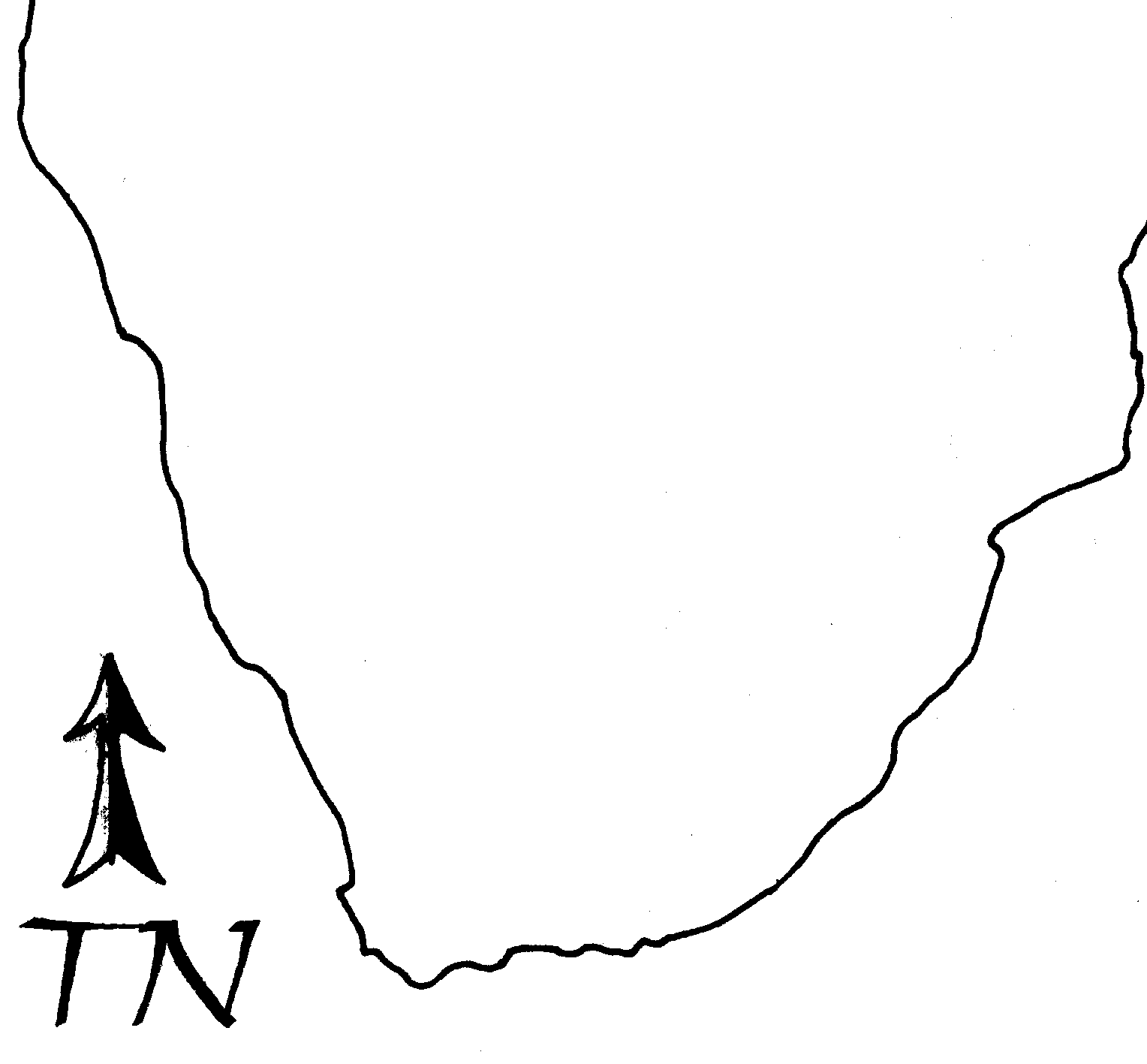 TN = True North
Open your atlas at a map of South Africa. Check the direction in which the true north arrow on the map points. Move your desks so that they are all facing north.
Now your map is ORIENTED – What does this big word mean?
This merely means that the actual direction is the same as the direction on the map.
Activity 1
To find the location of a place on a map [LO 1.4]
Find the location of Johannesburg on the map of South Africa and then answer the following questions:
1. In what direction do the following towns lie from Johannesburg?
a) Pretoria
b) Bloemfontein
P roblem:
Some of you might have trouble finding the places on the map and the teacher cannot help all of you at the same time.
But there is an easier way!
Your teacher will hang a WALL MAP against the wall that looks just like yours in the atlas.
This wall map also contains a true north line. Now your teacher can indicate on the wall map where the places are situated and you can find them on the atlas map more easily.
Because the wall map hangs against the wall (vertically), North seems to be at the top.
That is not true.
Remember how you marked the main directions in the classroom. If you face NORTHWARDS
- South is BEHIND you;
- East is to your RIGHT (where the sun rises);
- West is to the LEFT (where the sun sets).
ALWAYS use the right names for directions!
Assessment
Learning outcome 1: geographical enquiry
The learner will be able to use enquiry skills to investigate geographical and
environmental concepts and processes.
Assessment standard
We know this when the learner:
1.4 locates places using a simple grid referencing system and directions [works with sources].
Memorandum
To find the location of a place on a map
1. a) NE
b) SW