Arts and culture
Grade 4
Expression and communication
Module 5
Music: rhythmic patterns
Music
Activity
To create and apply rhythmic patterns [lo 4.4, 4.5]
S tep 1
List possible means of transport and add a song about a specific type. If you have a recording available, share it with the rest of the class.
S tep 2
When boats and aeroplanes are in distress, they use a signal based on the Morse code .
Morse code consists of short and long sounds (  ▬ ). Music also consists of short and long sounds; therefore the Morse code is useful in notating music.

S tep 3
Clap and say the following rhythmic patterns: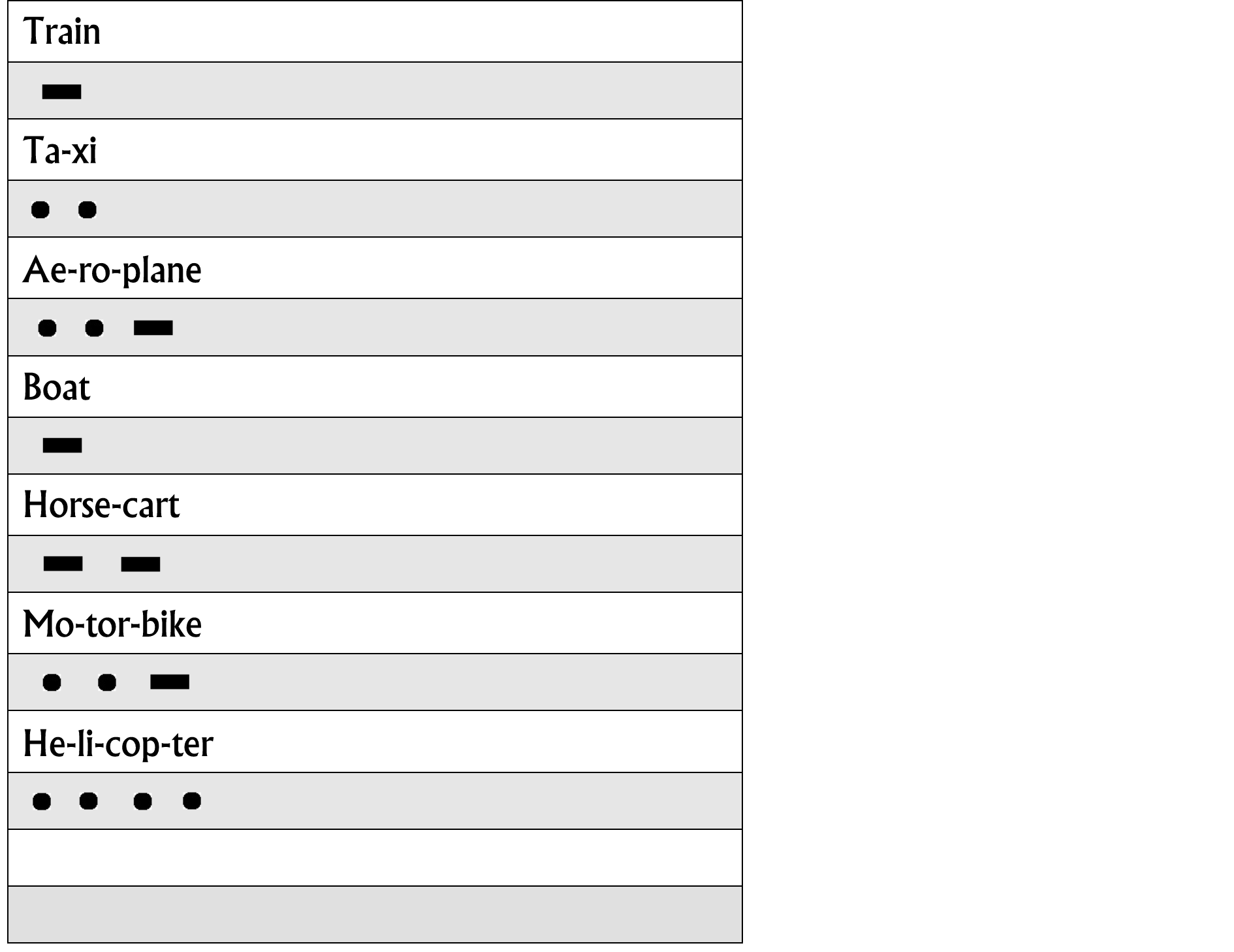 S tep 4
Combine any two patterns and clap them.
Example:

S tep 5
Clap the new pattern.

The Imitate Game
In this game you do exactly what your educator does!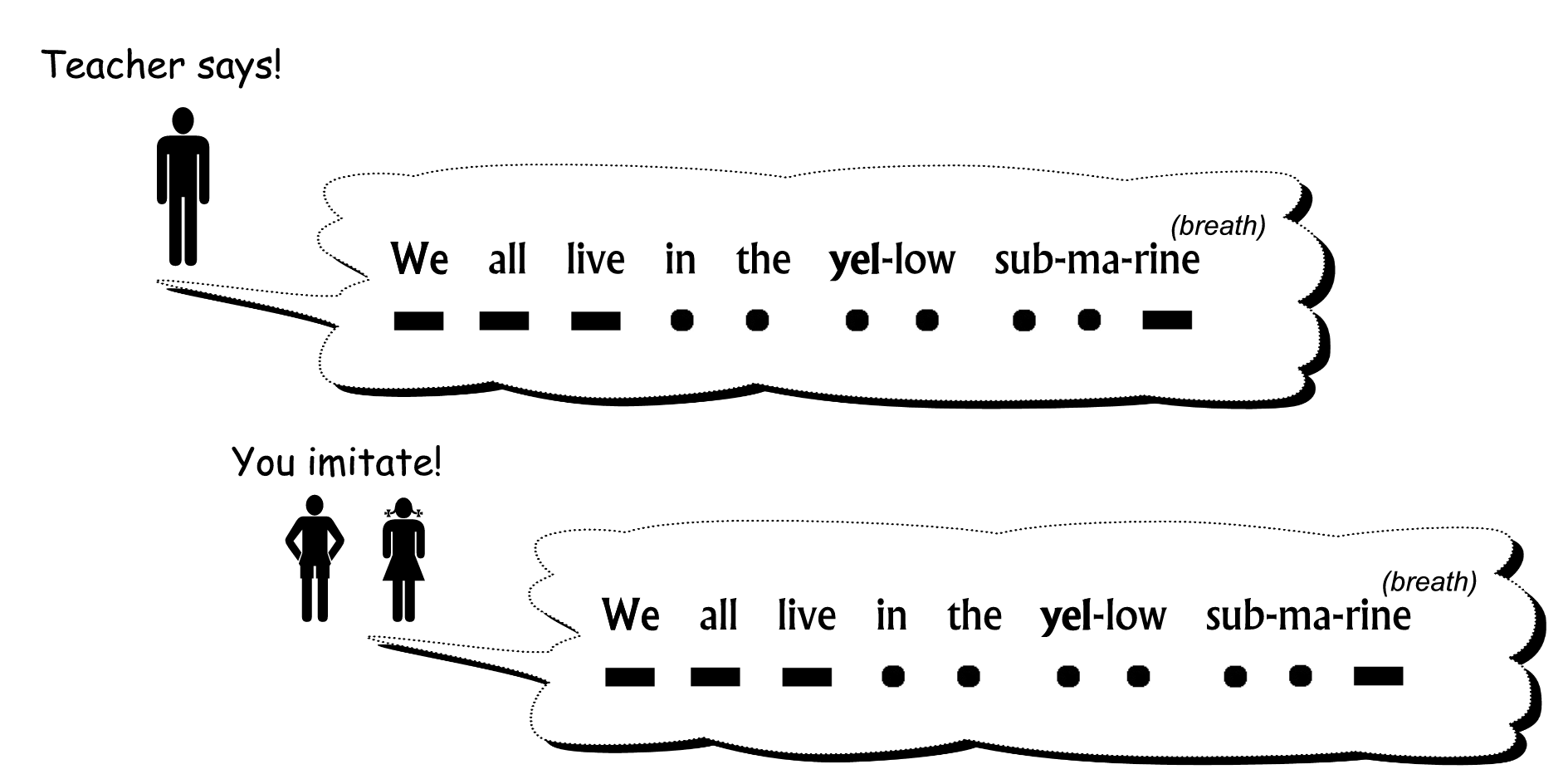 The Repeat Game
In this game you repeat the same phrase three times – everyone together!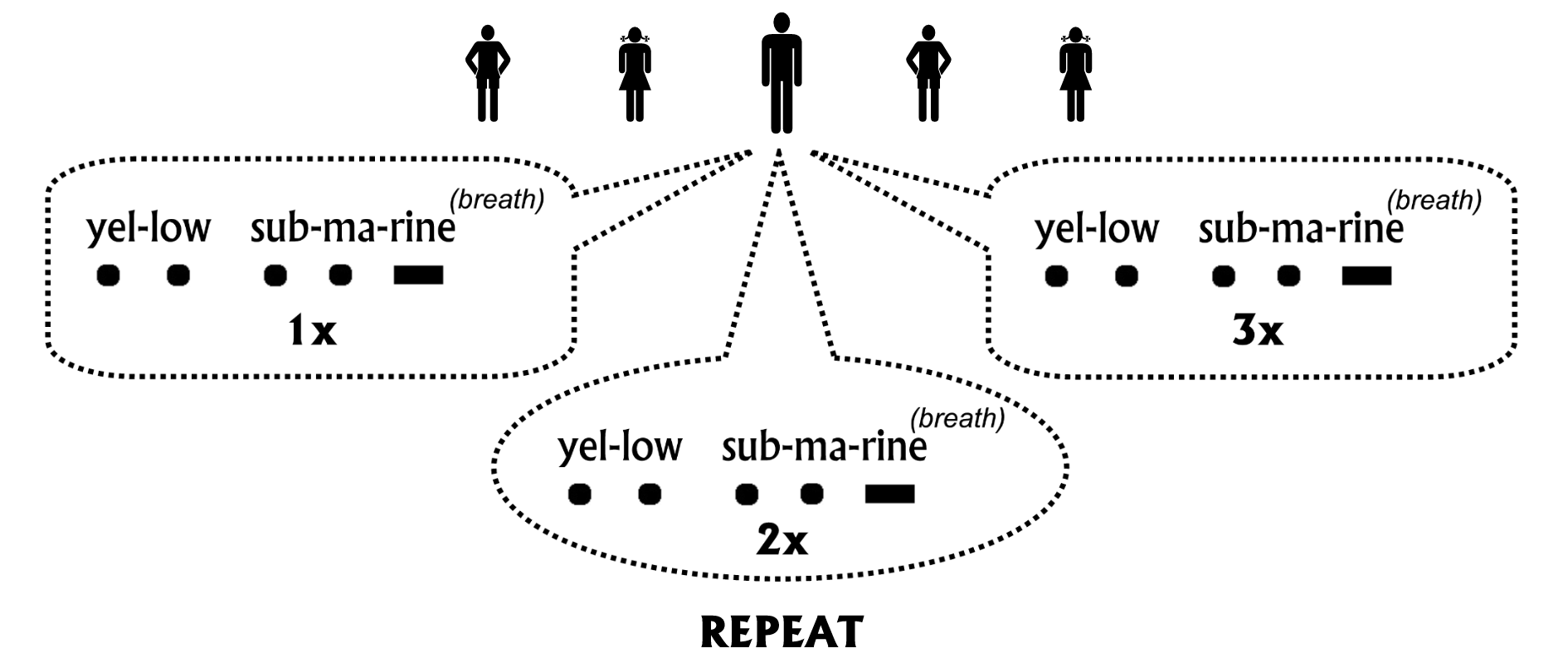 The Call and response Game
In this game the educator asks the question and you answer.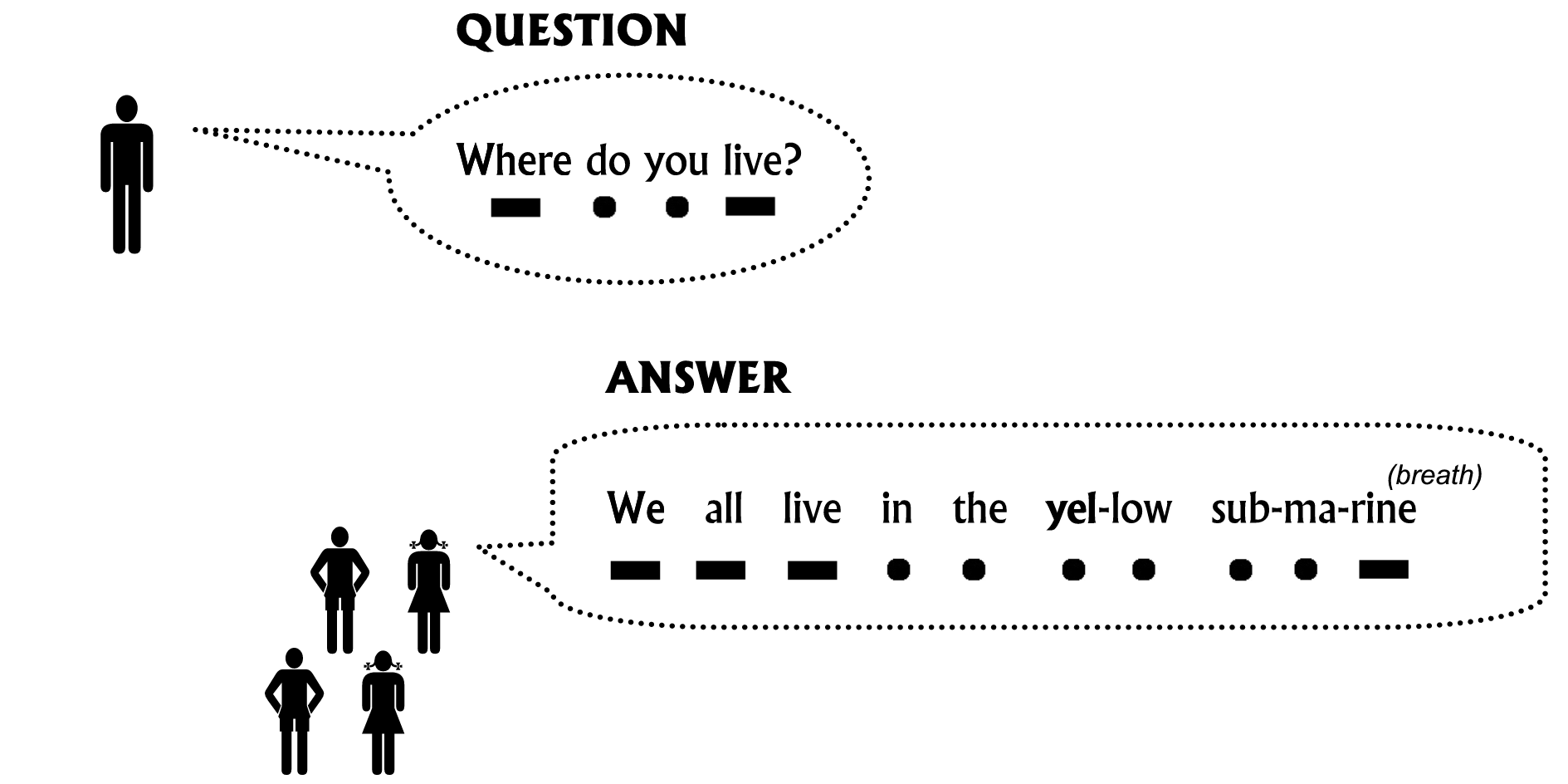 The Rondo Game
Class Jane Class John Class Bill Class Chris Class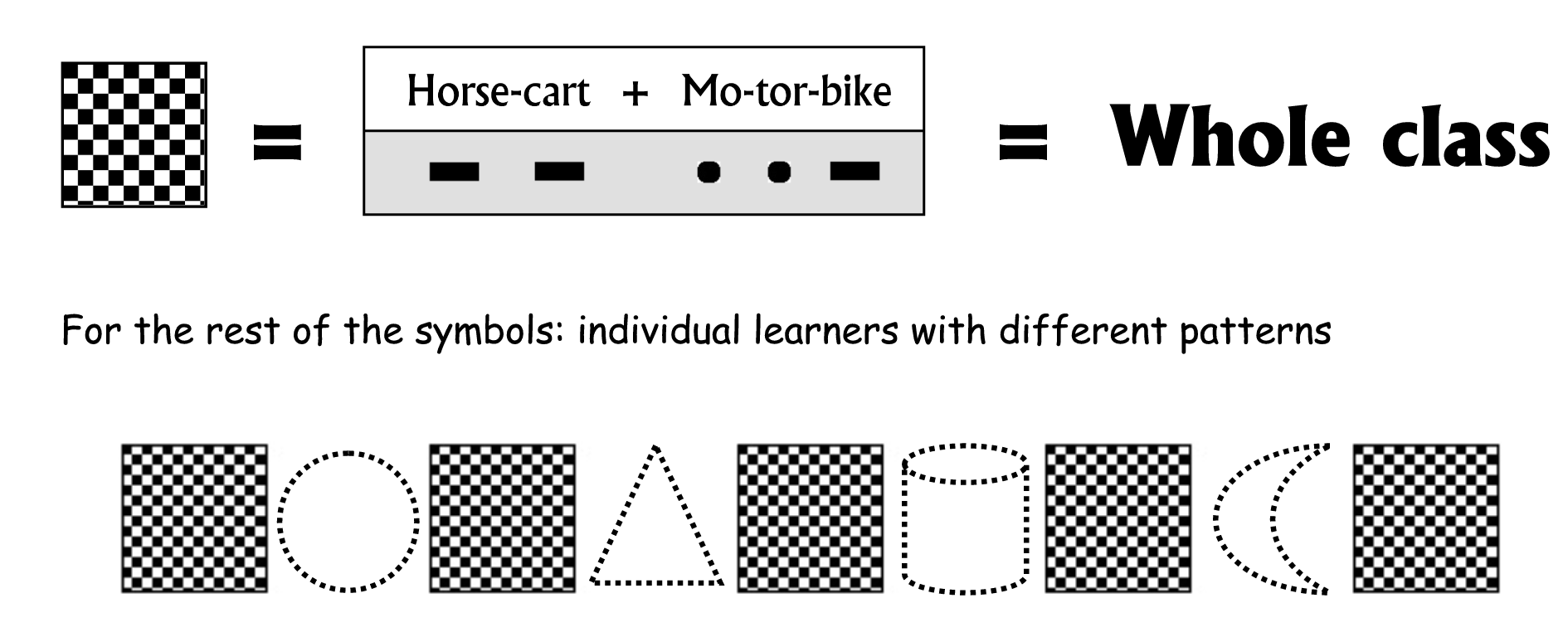 Assessment
LEARNING OUTCOME 4: EXPRESSION AND COMMUNICATION
The learner will be able to analyse and use multiple forms of communication and expression in Arts and Culture.
Assessment standard
We know this when the learner:
4.4 uses voice, body and found or made instruments to accompany stories, dances or songs;
4.5 uses sounds in free rhythm patterns to create sound images to accompany stories and dances.