Plantegroei
Watter soorte plantegroei kom voor?
Watter oppervlaktes is met natuurlike plantegroei bedek?
Vervoerstelsels
Watter tipes vervoer kom voor?
Watter soorte paaie deurkruis die foto-oppervlakte?
Is die spoorlyne enkel- of dubbellyne?
Boerdery
Word veeboerdery of verbouing van gewasse toegepas? Of albei?
Wat is die grootte van die bewerkte landerye?
Watter soorte gewasse word verbou?
Nedersettings
Watter soorte geboue is waarneembaar in die stedelike areas?
Hoe lyk die plaasopstalle en buitegeboue se uitleg?
Is daar nywerhede? Indien wel, watter soort?
Aktiwiteit 1:
Om inligting op 'n topografiese en ortofotokaart van die eie omgewing te identifiseer en te interpreteer
[lu 1.4]
Jul onderwyser sal vir julle 'n 1:50 000 topografiese kaart en 'n ortofotokaart van jou area uitdeel. Probeer om die kennis wat jy in die voorafgaande bladsye opgedoen het toe te pas deur jou onderwyser se vrae te beantwoord.
Aktiwiteit 2:
Om 'n probleem op 'n ortofotokaart te identifiseer en dit met die werklikheid te vergelyk
[lu 1.4, 1.5]
Werk eers individueel en dan in julle groepe en poog om 'n probleem uit te wys soos dit op die ortofotokaart van jul omgewing voorkom. Indien daar geen werklike probleem bestaan nie, kan julle 'n potensiële probleem probeer identifiseer. Dink byvoorbeeld aan moontlike vloede of oorstromings, grondverskuiwings, brandgevaar, erosie, behoefte aan opgaardamme, swak pad-/straatbeplanning, ensovoorts. Doen 'n oplossing vir die probleem aan die hand.
Aktiwiteit 3:
Om tydens 'n veldwerkuitstappie 'n geïdentifiseerde probleem te ondersoek en 'n verslag daaroor te skryf
[lu 1.6]
Julle onderwyser sal, indien moontlik, vir julle 'n veldwerkuitstappie reël om 'n besoek te bring aan 'n terrein waar so 'n geïdentifiseerde probleem voorkom. Samel inligting in deur gebruik te maak van kaarte, sketse, foto's, ens. Elke groep moet na afloop van die uitstappie 'n verslag opstel waarin ook 'n moontlike oplossing vir die probleem voorgestel word. Skryf die verslag in die spasie hieronder.
VELDWAARNEMING
L igging:
P robleem::
H ulpmiddels gebruik in ondersoek:
B evinding:
V oorstel om probleem op te los:
N ame van groeplede:
Assessment
Leeruitkomstes(LUs)
LU 1
AARDRYKSKUNDIGE ONDERSOEKDie leerder is in staat om ondersoekvaardighede te gebruik om aardrykskundige en omgewingsbegrippe en -prosesse te ondersoek.
Assesseringstandaarde(ASe)
Dit is duidelik wanneer die leerder:
1.1 'n verskeidenheid aardrykskundige en omgewingsbronne relevant vir 'n ondersoek identifiseer [vind bronne];
1.2 inligting relevant vir die ondersoek uit eenvoudige grafieke, kaarte en statistiese bronne organiseer en interpreteer [werk met bronne];
1.3 afstande op aardbolle, atlasse en kaarte meet deur lynskale te gebruik [werk met bronne];
1.4 plaaslike kaarte en/of ortofotokaarte gebruik om ligging te bepaal en die vraagstuk en die konteks daarvan te ondersoek (vergelyk met veldwaarnemings) [werk met bronne];
1.5 inligting gebruik om antwoorde, alternatiewe en moontlike oplossings voor te stel [die vraag beantwoord];
1.6. verslag doen oor die ondersoek deur bewyse uit die bronne te gebruik, insluitend kaarte, diagramme en grafika; waar moontlik, rekenaars in die aanbieding gebruik [die antwoord oordra].
Questions & Answers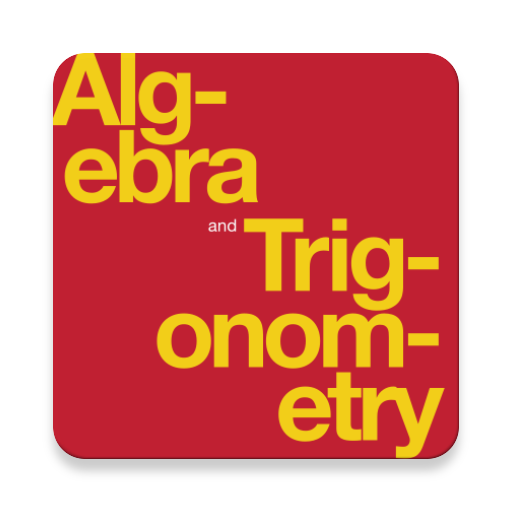 Complete Textbook by OpenStax
Multiple Choices Questions (MCQ)
Essay Questions Flash Cards
Key-Terms Flash Cards
Source:  OpenStax, Aardrykskunde graad 7. OpenStax CNX. Sep 09, 2009 Download for free at http://cnx.org/content/col11020/1.1
Google Play and the Google Play logo are trademarks of Google Inc.
Notification Switch
Would you like to follow the 'Aardrykskunde graad 7' conversation and receive update notifications?