Dit beperk die weidingspotensiaal van die veld.
Diere kan vol sere en swere word a.g.v. die weerhaakdorings wat aan hul liggame haak.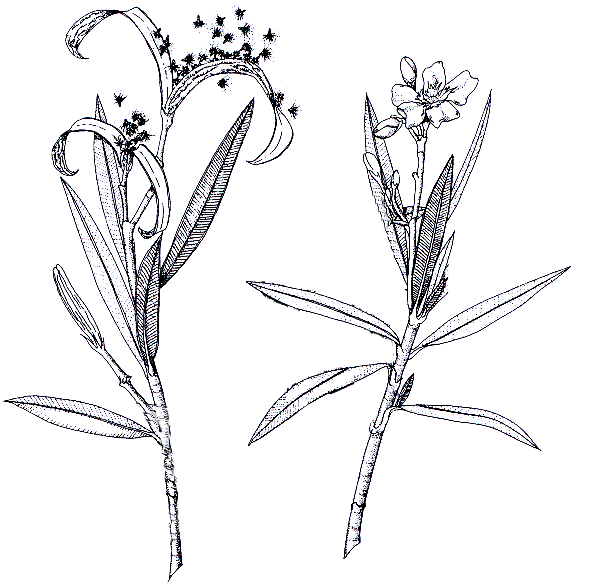 Selonsroos
Dele van die plant is giftig vir mense, voëls en ander diere.
Vroeë tekens van vergiftiging sluit in sweet, verlies van eetlus, mislikheid, braking, duiseligheid, maagpyne, ens. Ernstige gevalle kan die dood tot gevolg hê a.g.v. hartverlamming of verlamming van die asemhalingsorgane.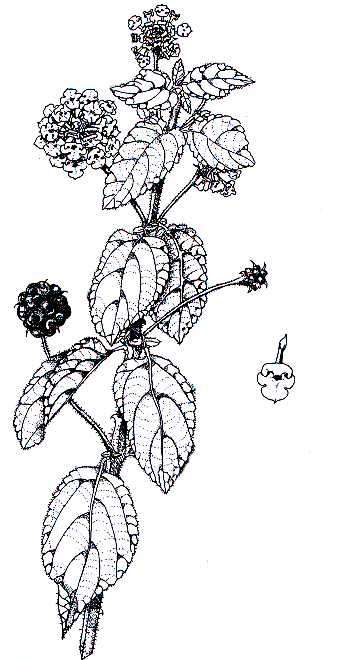 Lantana
Hierdie indringer is so aggressief in die warmer dele van die Kaap dat dit bome van 10 meter hoog kan versmoor.
Besmetting in plantasies bemoeilik bosbouwerksaamhede. Diere wat die blare daarvan vreet, kan vrek.
Vergiftiging in mense kan binne drie weke lei tot die dood a.g.v. nierversaking.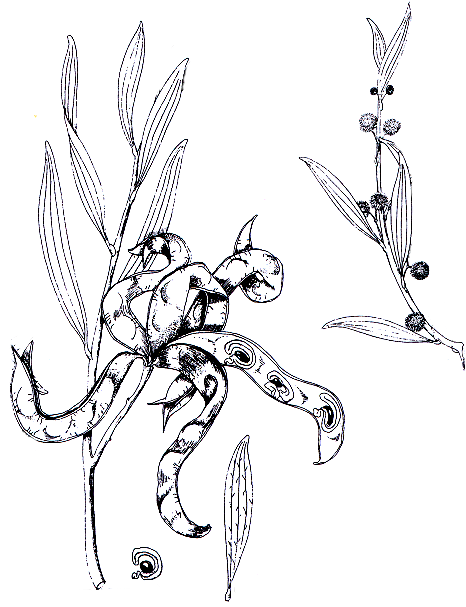 Rooikrans
Rooikrans vorm digte, ondeurdringbare plate van groot struike of lae bome met ineengevlegte krone.
Dit veroorsaak 'n ernstige probleem aangesien die ontkieming en groei van inheemse plante onderdruk word, en verdwyn die natuurlike plantegroei spoedig.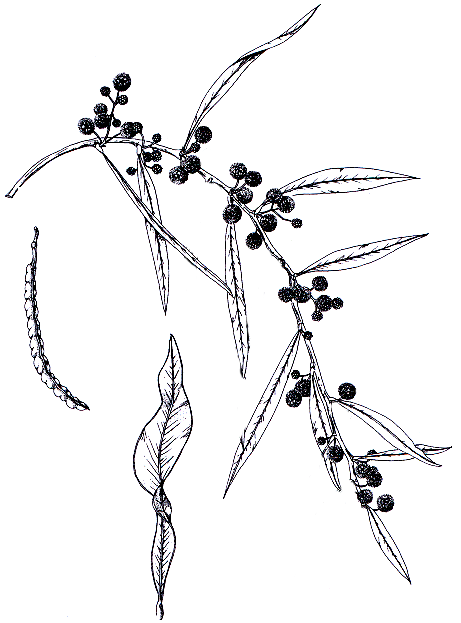 Port Jackson
Die Port Jackson is aangeplant as 'n sandbinder op die Kaapse Vlakte.
Die bas van die bome is aanvanklik in leerlooiery gebruik, maar is later deur beter bassoorte vervang.
Die hout van die Port Jackson is sagter en swakker as die beter sandbinder Rooikrans.
Assessering
Leeruitkomstes(LUs)
LU 1
AARDRYKSKUNDIGE ONDERSOEK Die leerder is in staat om ondersoekvaardighede te gebruik om aardrykskundige en omgewingsbegrippe en –prosesse te ondersoek.
Assesseringstandaarde(ASe)
Dit is duidelik wanneer die leerder:
1.1 'n verskeidenheid aardrykskundige en omgewingsbronne relevant vir 'n ondersoek identifiseer en kies (gebruik veldwerk en ander ondersoekmetodes) [vind bronne];
1.2 inligting uit kaarte en atlasse en uit grafiese en statistiese bronne interpreteer [werk met bronne].
LU 3
VERKENNING VAN VRAAGSTUKKE Die leerder is in staat om ingeligte besluite oor sosiale en omgewingsvraagstukke en –probleme te neem.
Dit is duidelik wanneer die leerder:
3.3 moontlike maniere om hulpbronverbruik te verminder te ondersoek [maak keuses].
Memorandum
AKTIWITEIT 1
VERMINDER : Drakrag beteken die hoeveelheid skaap of vee wat suksesvol en volhoubaar deur een hektaar grond gevoed kan word. Veestapels moet verminder word om binne die drakragvermoë van die grond te kom. Dit sal verseker dat oorbeweiding van die grond en uiteindelik erosie en verwoestyning nie plaasvind nie.
AANGEMOEDIG : Gemengde boerdery moet aangemoedig word in gebiede waar daar genoegsame reënval is. Dit sal verhoed dat die boer te veel staatmaak op 'n enkele tipe boerdery en wanneer pryse onder druk kom sal dit verhoed dat hy finansieel swaarkry. Grond word ook nie so maklik uitgeput nie.
2. Indien hierdie stowwe reg gebruik word (wetenskaplik), kan dit lei tot verhoogde produksie wat vir die boer en sy grond voordelig is. Die verkeerde en ongekontroleerde gebruik van genoemde stowwe kan lei tot die vernietiging van ekosisteme, die vergiftiging van waterbronne en die grond kan totaal nutteloos raak.
3. Verstedeliking lei tot 'n groter aantal mense in stedelike gebiede. Daar is dus 'n groter behoefte aan behuisingsgebiede en kommersiële ruimte. Dit lei tot ontbossing of selfs die inneem van waardevolle landbougrond soos wat die stedelike gebiede aan sy randgebiede uitbrei.
AKTIWITEIT 2
Kurkproppe: Sintetiese proppe word reeds wyd gebruik
Rayonmateriaal: Natuurlike vesel
Houtplanke: Verharde sintetiese materiaal – sal moeilik wees
Houtsaagsels: Watte en kunsvesel of wolvesel
Papier: Onmoontlik – herwinning noodsaaklik
Dwarslêers: Beton
Houtkissies: Karton wat herwin kan word
Potlode: Plastiekomhulsel om die grafiet
Vleilande vorm 'n unieke ekosisteem en dit moet beskerm word.
Vleilande dien as "spons" om oortollige water op te slurp.
Vir die behoud van biodiversiteit.
Bied tuiste vir 'n groot verskeidenheid plant- en dierespesies.
Gemeenskapsbelang.
2. Bome en woude speel 'n onontbeerlike rol in die regulering van atmosferiese- en klimaatsprosesse.
Dit gaar koolstof op en hou plaaslike watersiklusse aan die gang.
Stabiliseer grond (kompakteer) teen erosie.
Reguleer afloop van water.
Verminder die impak van oorstromings en verspoelings.
Onderhou spesies – ekosisteem.
Toerisme en ontspanning.
AKTIWITEIT 4
Antwoord sal bepaal word volgens die gebied waar jy woon.