Kaapstad verkry deel van sy elektrisiteit steeds van 'n turbineaanleg in die berge naby Somerset-Wes. Waar kom jou dorp / stad se elektrisiteit vandaan?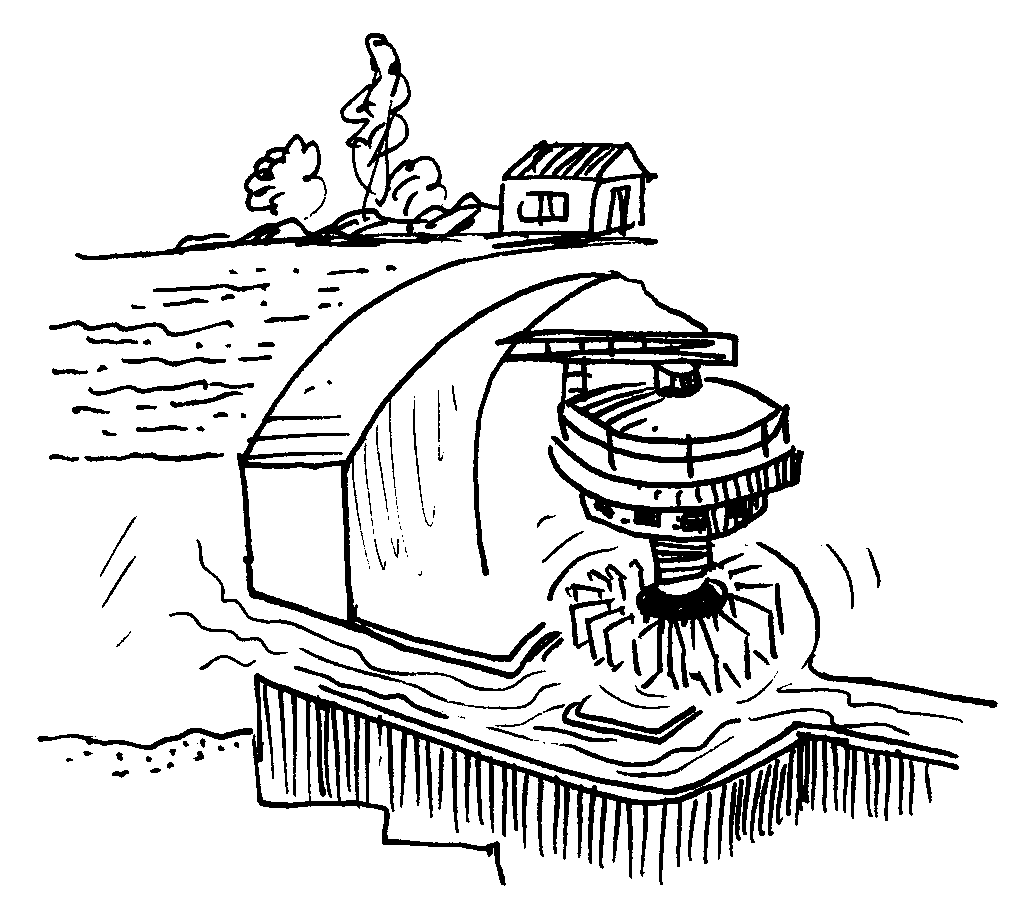 Opdrag
Skryf 10 sinne oor elk van die volgende:
Hoe mense in die verlede elektrisiteit opgewek het en hoe dit vandag gedoen word.
Hoe elektrisiteit ons lewenswyses verander het.
Hoekom dit belangrik is dat alle inwoners van die land, ook die armes en diegene wat in afgeleë gebiede bly, elektrisiteit in hul huise beskikbaar moet hê.
Aktiwiteit 2:
Wat is energie? om die term energie te kan verduidelik
[lu 2.1]
Na al die aktiwiteite van hierdie module behoort jy nou die volgende vrae oor energie te kan beantwoord. Dit sal dalk 'n bietjie kopkrap kos, want jy moet die antwoorde aflei uit dit wat jy geleer het. Werk gerus met 'n maat saam. Maak seker dat jou opvoeder jou help besluit of jou antwoorde korrek is.
Wat is energie?
Kan energie van een vorm na 'n ander omgeskakel word? Indien jy sê ja, gee 'n voorbeeld.
Kan energie geskep word? Indien jy sê ja, gee 'n voorbeeld.
Assessering
LU 1
WETENSKAPLIKE ONDERSOEK Die leerder is in staat om met selfvertroue op weetgierigheid oor natuurlike verskynsels te reageer, en om binne die konteks van wetenskap, tegnologie en die omgewing verbande te ondersoek en probleme op te los.
Dit is duidelik wanneer die leerder:
1.1 ondersoeke beplan: 'n lys opstel, met ondersteuning, van bekende situasies en materiale, en ondersoekende vrae opstel:
1.1.1 bydra tot 'n klaslys van interessante aspekte van die situasie;
1.2 ondersoeke uitvoer en data versamel: instruksies en prosedures uitvoer wat 'n klein aantal stappe behels:
1.2.1 'n eenvoudige werkblad volg om toerusting op te stel en waarnemings te verkry;
1.2.2 waarnemings aanteken deur tekeninge en byskrifte te maak;
1.2.3 met die prosedure aanhou totdat die verskynsel plaasvind of oor 'n langer tydperk waargeneem kan word (bv. plante groei na die lig wat van 'n spieël af kom);
1.3 data evalueer en bevindings kommunikeer: verslag doen oor die groep se prosedure en die resultate wat verkry is:
1.3.1 waarnemingsdata aanbied wat met die fokusvraag verband hou.
LU 2
KONSTRUKSIE VAN WETENSKAPKENNIS Die leerder ken, interpreteer en pas wetenskaplike, tegnologiese en omgewingskennis toe.
Dit is duidelik wanneer die leerder:
2.1 betekenisvolle inligting onthou: ten minste eie vlotste taal gebruik om voorwerpe, materiaal en organismes te noem en te beskryf.
2.1.3 sê of energie van een vorm na 'n ander oorgeskakel kan word.
LU 3
WETENSKAP, DIE SAMELEWING EN DIE OMGEWING Die leerder is in staat om begrip van die onderlinge verband tussen wetenskap en tegnologie, die samelewing en die omgewing te toon.
Dit is duidelik wanneer die leerder:
3.1 wetenskap en tegnologie binne die konteks van geskiedenis en inheemse kennis verstaan: beskryf hoe plaaslike inheemse kulture wetenskaplike beginsels en tegnologiese produkte vir spesifieke doeleindes -gebruik het en steeds gebruik:
3.1.1 beskryf hoe eie kultuurgoep deur die geskiedenis heen velige maniere gevind het om drinkwater op te gaar en te gebruik.
Memorandum
AKTIWITEIT 1:
Lys is onbeperk, bv. stoof, yskas, lig, skeermes, haardroër, ketel, broodrooster, aansitter van karenjin, ens.
Gloeilampie:
1. Bv 100. Hoeveel energie deur die lampie in die vorm van lig vrygestel word of hoe sterk die lampie skyn, hoe helder die lampie brand, ens.
2. Die gloeilampie word ingedruk sodat dit styf sit; twee penne hou die lampie in posisie. Of die lampie skroef in en word sodoende styf in posisie gehou.
3. Twee knoppies of een knoppie en die kant van die stuk met die skroefdraad (sok).
4. Metaal wat elektrisiteit gelei.
5. Om 'n kortsluiting te voorkom of om te verseker dat die stroom deur die filament vloei.
6. Dit is opgerol of loop met 'n boog om dit so lank te maak as wat nodig is om die hoeveelheid lig te gee wat deur die Watt aangedui word.
7. Byskrifte:
glashouer
filament
ondersteunende draad
isoleerglas
sok
twee knoppies of skroefdraad
kontakpunt(e)
Opdrag:
Hierdie is oop vrae en dit moet aan die leerders oorgelaat word om hul eie idees te formuleer. Laat hulle toe om hul idees aan die klas voor te dra en laat bespreking toe.
AKTIWITEIT 2:
1. Energie is die vermoë om werk te verrig.
2. Ja. Elektriese energie in ligenergie of warmte-enenergie; gestoorde energie in voedsel na warmte-energie of bewegingsenergie; ens.
3. Nee. Energie kom uit die natuur, hoofsaaklik die son, en die mens kan dit net omskep in 'n vorm waarin dit bruikbaar is