Kuns en kultuur
Graad 4
Kritiese en kreatiewe refleksie
Module 13
Dans: afkoeling en strekking
Afkoeling en strekking
Aktiwiteit
Om die spiere af te koel en te strek na afloop van die oefening [lu 1.1]
Na al hierdie aktiwiteite is jy seker baie moeg en daarom is dit belangrik dat jy jou spiere strek na elke klas. Indien jy nie strek nie, sal jou spiere styf en seer voel die volgende dag.
Kies stadige, rustige musiek.
Asemhalingsoefening
Staan met voete heupwydte van mekaar af, arms langs die sye
Asem in deur die neus terwyl jy jou arms bo jou kop lig
Asem uit deur jou mond, laat sak arms en buig knieë terselfdertyd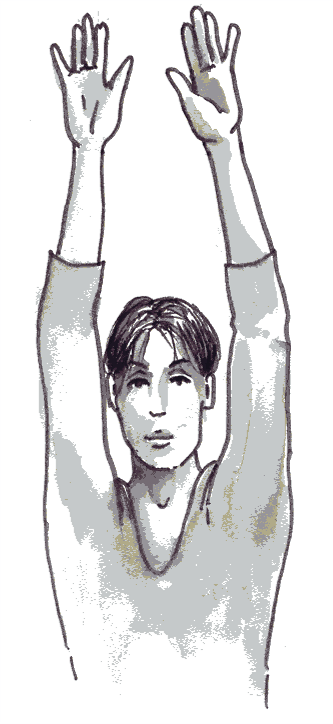 Bolyfstrek
Beweeg arms terug en hou jou hande vas agter jou rug – trek jou arms weg van jou liggaam – maak borsarea oop – strek vir agt tellings.
Beweeg arms op bo die kop – hou jou hande vas – trek arms op na die dak toe – strek vir agt tellings.
Bring arms vorentoe – hou jou hande vas – trek arms stadig weg van jou liggaam – maak skouerarea oop en strek die rug – strek vir agt tellings.
Dyspier strek
Staan regop – bene effens van mekaar af – kruis een been oor die ander – hou knieë reguit – bring bolyf stadig vorentoe en probeer die grond met jou hande raak.
Ruil bene om en strek.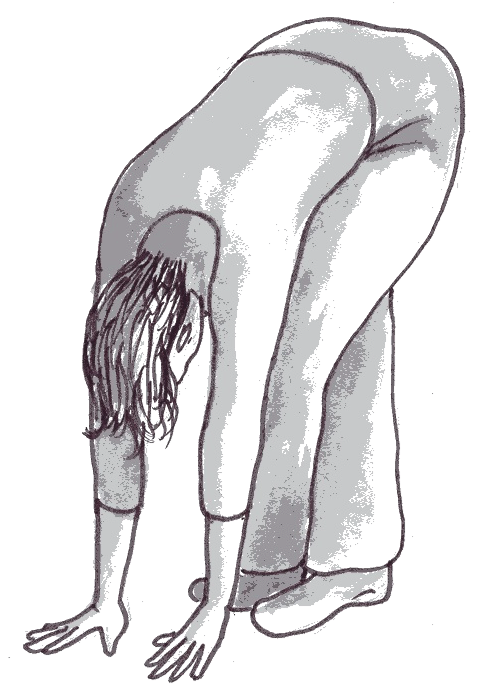 Beenstrek
Staan regop – bring regterknie op na bors – trek gebuigde knie na jou bors met jou hande – strek vir agt tellings.
Ruil bene om.

Herstel
Skud alle beweegbare liggaamsdele.
Buig na jou opvoeder om dankie te sê vir die klas.
Daar was wel baie beweging in hierdie leereenheid.Nou beweeg jy na 'n ander kunssoort:Visuele Kuns . . .
Assessering
LEERUITKOMS 1: SKEPPING, INTERPRETERING EN PRESENTERING Die leerder kan in elk van die kunsvorme skep, interpreteer en werk presenteer.
Assesseringstandaard
Dis duidelik wanneer die leerder:
by die voorbereiding van die liggaam, met die leiding van die opvoeder opwarmings- en vaardigheidsontwikkelingsbewegings kan uitvoer, met die klem op die veilige gebruik van die liggaam, byvoorbeeld:
by buigings die knieë in lyn bokant die tone;
artikulering van die voete (toon-hakskeen-buiging) en kniebuiging by landing na 'n sprong;
goeie houding deurgaans.
Questions & Answers
Receive real-time job alerts and never miss a matching job again
Source:  OpenStax, Kuns en kultuur graad 4. OpenStax CNX. Sep 17, 2009 Download for free at http://cnx.org/content/col11088/1.1
Google Play and the Google Play logo are trademarks of Google Inc.
Notification Switch
Would you like to follow the 'Kuns en kultuur graad 4' conversation and receive update notifications?