Natuurwetenskappe
Graad 9
Lewensprosesse: 'n gesonde lewe
Module 11
Beweging en vervoer
Beweging: spiere en skelet
Die mens moet homself kan verplaas om sodoende homself beter geleenthede te gee.
Die voortbewegingsisteem van die mens is sy SKELET en GEWRIGTE, asook sy SPIERE wat in 'n hefboomsisteem werk. LIGAMENTE en TENDONS heg die spiere en is dus noodsaaklik in beweging.
SKELET

| | |
| --- | --- |
| Struktuur | Funksie |
| Asskelet : skedel, ruggraat en ribbekas | Beskerm sensitiewe organe; spieraanhegting |
| | |
| Aanhangskelet : bene van skouer- en bekkengordel, asook ledemate | Spieraanhegting |
| | |
| Ligamente | Heg bene aanmekaar |
| | |
| Tendons | Heg spiere aan bene |
| | |
| Gewrigte | Waar bene bymekaar kom en artikuleer |
| | |
Vrae: SPIERE EN SKELET
1. Wat gebeur wanneer jy jou enkel verstuit?
2. Waarom moet mens dadelik ys op 'n verstuite deel plaas?
3. Hoe weet jy of iemand 'n been gebreek het? Wat sal jy doen?
4. Wat is die verskil tussen 'n tendon en 'n ligament?
Vervoer: die bloedvatsisteem
Al jou liggaamselle benodig suurstof en voedingstowwe. Ons het reeds na die rol van die asemhalingsisteem verwys. Ons gaan egter nou konsentreer op die BLOEDVATE en die HART, asook die BLOED .
Die bloedvate bestaan uit:
Kapillêre – die fynste haarbloedvate wat selle omring
Arteries of slagare – wat bloed vanaf hart na organe vervoer
Vene of are – wat bloed vanaf weefsels en organe terug na hart vervoer
Die hart:
'n Spierkragtige pomp wat uit vier hartkamers bestaan.
Kleppe beheer die bloedvloei tussen die hartkamers.
Die regterkant van die hart ontvang die bloed van die twee grootste are (venae cavae) en stuur dit na die longe sodat suursof ingesit en koolstofdioksied uitgehaal kan word.
Vanaf die longe gaan die bloed weer hart toe – dié keer die linkerkant.
Uit die linkerkant van die hart word bloed kragtig gepomp deur die AORTA (grootste slagaar) na die res van die liggaam .
Die hart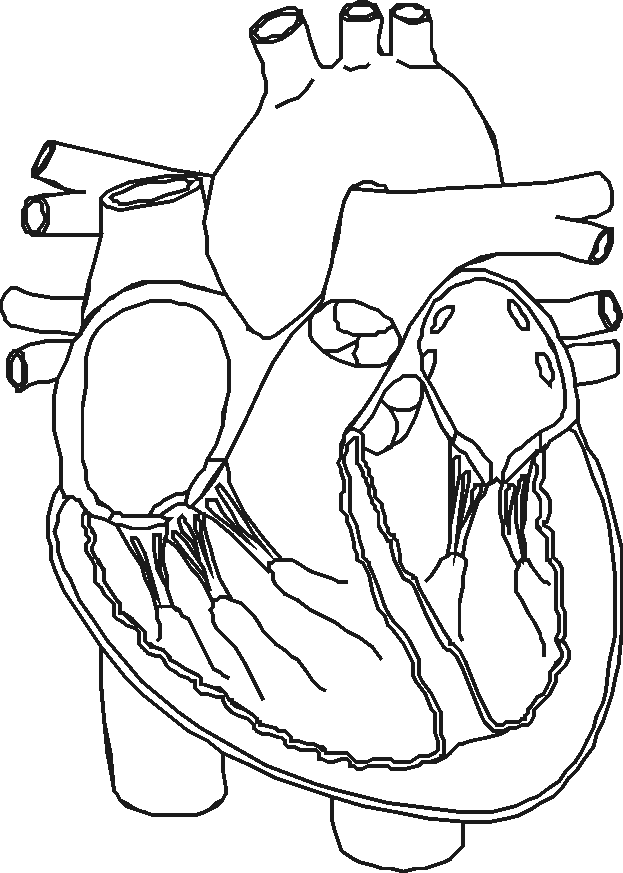 Bloed:
Dit bestaan uit BLOEDPLASMA en BLOEDLIGGAAMPIES ( rooibloed-liggaampies, bloedplaatjies en witbloedselle).
Bloedplasma is die vervoermedium – dis 'n strooikleurige vloeistof waarin alles dryf, soos gasse, afvalprodukte, voedingstowwe en hormone.
Rooibloedliggaampies word in jou beenmurg gemaak en bevat HEMOGLOBIEN - die rooi pigment wat suurstof in die bloed vervoer.
Witbloedselle val kieme aan en hulle word ook in die beenmurg vervaardig.
Bloedplaatjies help met roofvorming en bloedstolling.BLOEDLIGGAAMPIES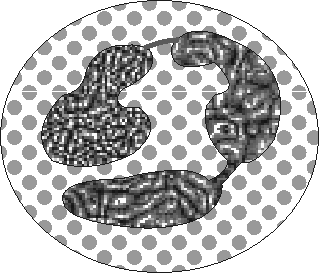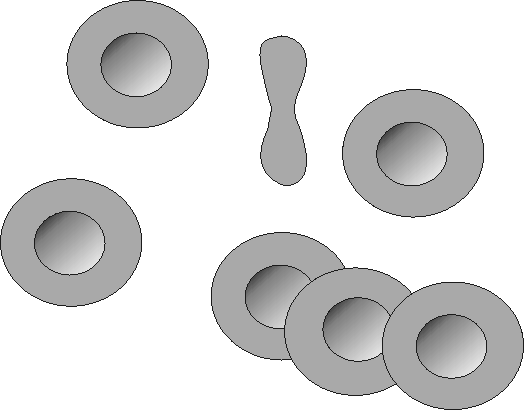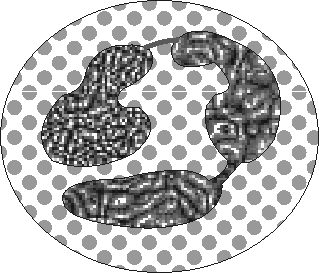 Rooibloedliggaampies Witbloedliggaampies
Vrae: BLOEDSISTEEM
1. Wat is leukemie?
2. Waarom doen hulle beenmurgoorplantings op leukemie-pasiënte?
3. Wat is anemie en hoekom gee hulle vir mense met dié toestand meer ysterbyvoegings?
4. Die wande van slagare het spiere in – hoekom sal dit so wees?
5. Wat is koronêre hartsiekte? Watter rol speel cholesterol hierin?
6. Hoe verskil koronêre hartsiekte van 'n hartaanval?
7. Wat is:
a) beroerte?
b) trombose?
Assessering: INTERPRETASIE
Kon jy jou kennis toepas om sodoende ander probleme te verstaan?
[LU 2.3]
Assessering
LU 2
Konstruksie van Wetenskapkennis
Die leerder ken, interpreteer en pas wetenskaplike, tegnologiese en omgewingskennis toe.
Dit is bewys as die leerder:
2.1 betekenisvolle inligting kan onthou;
2.2 inligting kan kategoriseer;
2.3 inligting kan interpreteer;
2.4 kennis kan toepas.
Memorandum
Beweging en vervoer
VRAE: SPIERE EN SKELET
1. tendon en ligamente verrek – weefselskade
2. weefselskade beperk
3. pyn; onnatuurlike vorm; beweging verlies – immobiliseer; dokter
4. ligament heg been aan been; tendon heg spier aan been
VRAE: BLOEDSISTEEM
1. bloedkanker – witbloedselle vernietig gewoonlik rbs
2. dit is waar bloedselle vervaardig word
3. bloedarmoede – yster deel van hemoglobienpigment
4. aandrywing en voortpols van bloed
5. hartslagare (koronêre arteries) verstop agv cholesterol aanpaksels
6. koronêre hartvatsiekte is die bloedvat-aantasting; hartaanval volg gewoonlik daarop agv suurstof tekort aan hartspierweefsel
7. a) bloedvaatjies op brein wat bars – breinweefselskade gewoonlik agv hoë bloeddruk
b) trombose: bloedklontvorming – aarverstoppng