Arts and culture
Grade 4
Critical and creative reflection
Module 18
Music: percussion instruments
Woodwind instruments
Activity
To identify instruments [lo 2.4, 2.5]
FOSSILS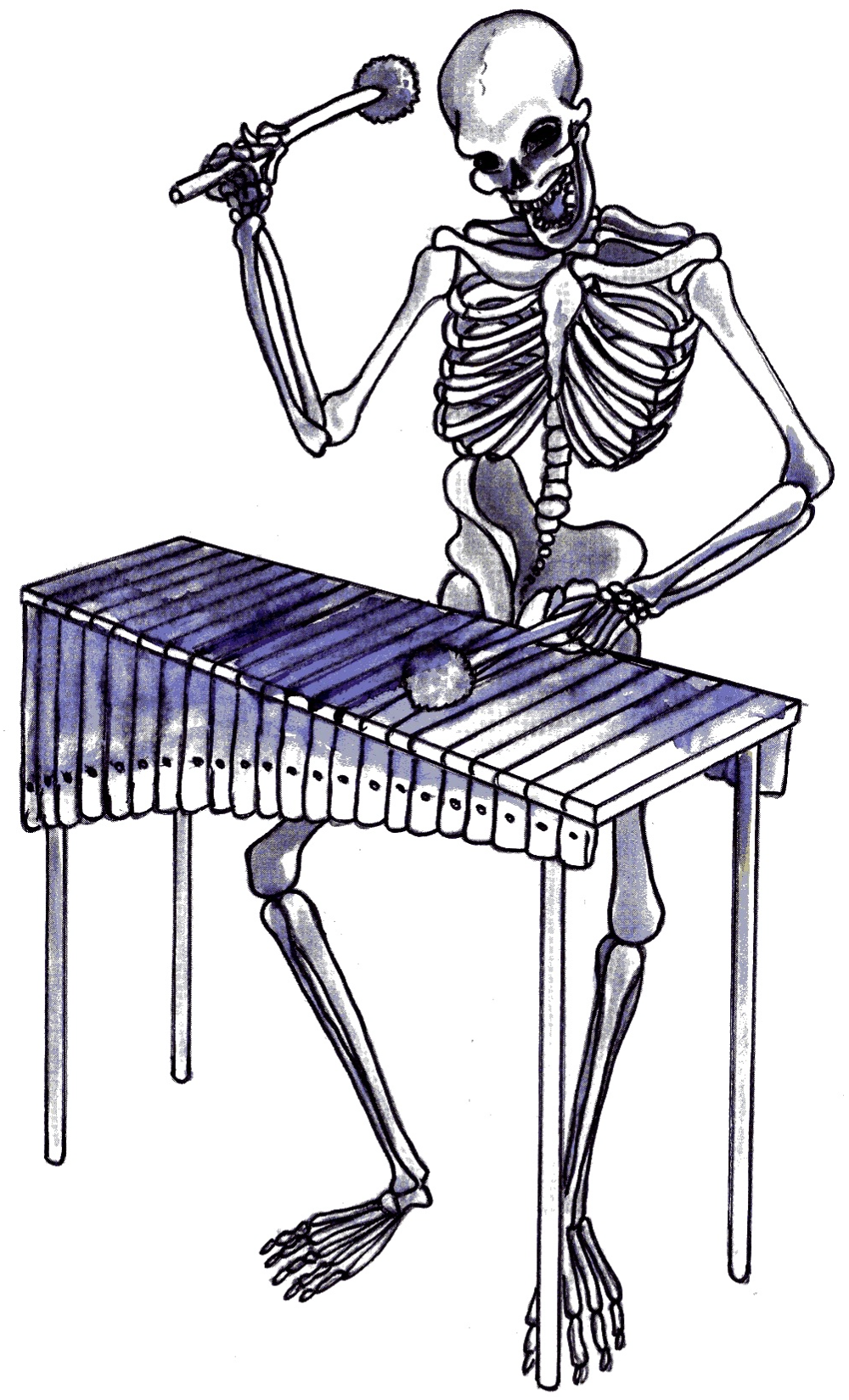 Complete:
| | |
| --- | --- |
| | |
| | |
| Is the instrument high and/or low? | |
| Which other instruments are present? | |
| | |
To portray the rattle of the skeleton's bones, the composer used the xylophone.
What does the xylophone look like?
The xylophone is a percussion instrument and is struck with hammers.
It consists of a series of oblong wooden blocks of different sizes.
Now paste in (or draw) a picture of a xylophone .
How is sound produced on the xylophone?
The wooden blocks are struck with hammers to produce sound.
Different hammers are used for different timbres, e.g. wood, rubber and felt.
The shorter and thicker the wooden blocks, the higher the sound; the longer and thinner the blocks, the lower the sound.
T HE P ITCH: The notes of the xylophone are relatively high.
The educator will now play three presentations of animals from this composition.
Choose the animal which is represented by the music and complete the rest of the table.
Animals
Tempo
Instrument/s
Cut 1
Hens and Cocks
Cut 2
Donkeys
Cut 3
Kangaroos
Cut 4
Fish
Describe the animals according to what you hear. What does each one do?
Assessment
LEARNING OUTCOME 2: REFLECTING The learner will be able to reflect critically and creative on artistic and cultural processes, products and styles in past and present contexts.
Assessment standard
We know this when the learner:
2.4 recognises time signatures such as four-four and three-four;
2.5 listens to and identifies musical instruments in terms of appearance, name, how sound is produced, timbre and general pitch classification (high-low).