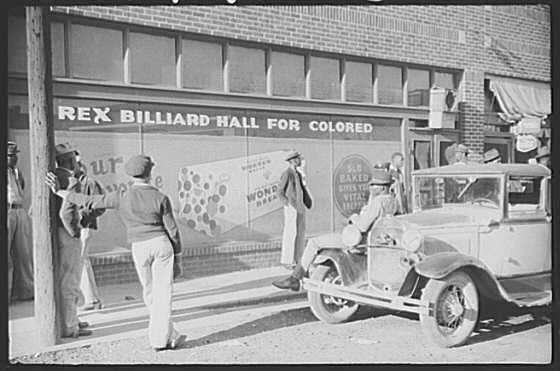 De facto segregation, however, cannot be abolished by any court mandate. Segregation is still alive and well in the United States, with different racial or ethnic groups often segregated by neighborhood, borough, or parish. Sociologists use segregation indices to measure racial segregation of different races in different areas. The indices employ a scale from zero to 100, where zero is the most integrated and 100 is the least. In the New York metropolitan area, for instance, the black-white segregation index was seventy-nine for the years 2005–2009. This means that 79 percent of either blacks or whites would have to move in order for each neighborhood to have the same racial balance as the whole metro region (Population Studies Center 2010).
Pluralism
Pluralism is represented by the ideal of the United States as a "salad bowl": a great mixture of different cultures where each culture retains its own identity and yet adds to the flavor of the whole. True pluralism is characterized by mutual respect on the part of all cultures, both dominant and subordinate, creating a multicultural environment of acceptance. In reality, true pluralism is a difficult goal to reach. In the United States, the mutual respect required by pluralism is often missing, and the nation's past pluralist model of a melting pot posits a society where cultural differences aren't embraced as much as erased.
Assimilation
Assimilation describes the process by which a minority individual or group gives up its own identity by taking on the characteristics of the dominant culture. In the United States, which has a history of welcoming and absorbing immigrants from different lands, assimilation has been a function of immigration.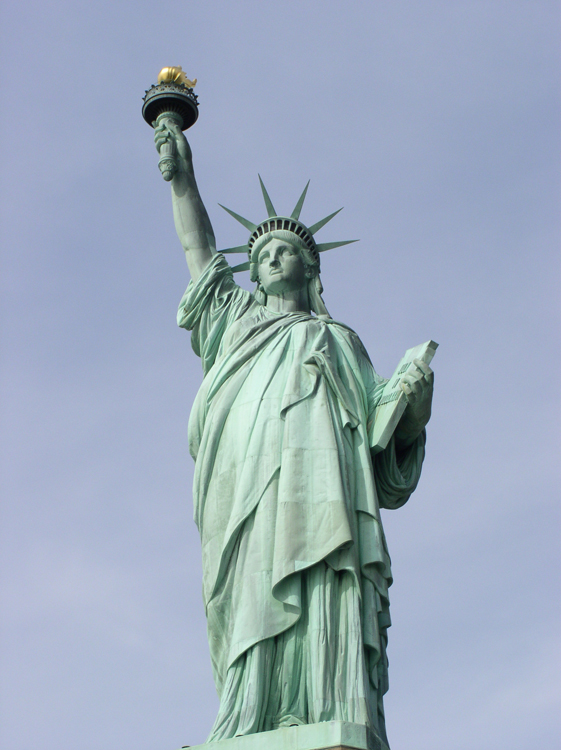 Most people in the United States have immigrant ancestors. In relatively recent history, between 1890 and 1920, the United States became home to around 24 million immigrants. In the decades since then, further waves of immigrants have come to these shores and have eventually been absorbed into U.S. culture, sometimes after facing extended periods of prejudice and discrimination. Assimilation may lead to the loss of the minority group's cultural identity as they become absorbed into the dominant culture, but assimilation has minimal to no impact on the majority group's cultural identity.
Some groups may keep only symbolic gestures of their original ethnicity. For instance, many Irish Americans may celebrate Saint Patrick's Day, many Hindu Americans enjoy a Diwali festival, and many Mexican Americans may celebrate Cinco de Mayo (a May 5 commemoration of Mexican independence and heritage). However, for the rest of the year, other aspects of their originating culture may be forgotten.
Assimilation is antithetical to the "salad bowl" created by pluralism; rather than maintaining their own cultural flavor, subordinate cultures give up their own traditions in order to conform to their new environment. Sociologists measure the degree to which immigrants have assimilated to a new culture with four benchmarks: socioeconomic status, spatial concentration, language assimilation, and intermarriage. When faced with racial and ethnic discrimination, it can be difficult for new immigrants to fully assimilate. Language assimilation, in particular, can be a formidable barrier, limiting employment and educational options and therefore constraining growth in socioeconomic status.
Amalgamation
Amalgamation is the process by which a minority group and a majority group combine to form a new group. Amalgamation creates the classic "melting pot" analogy; unlike the "salad bowl," in which each culture retains its individuality, the "melting pot" ideal sees the combination of cultures that results in a new culture entirely.
Amalgamation, also known as miscegenation, is achieved through intermarriage between races. In the United States, antimiscegenation laws flourished in the South during the Jim Crow era. It wasn't until 1967's Loving v. Virginia that the last antimiscegenation law was struck from the books, making these laws unconstitutional.
Summary
Intergroup relations range from a tolerant approach of pluralism to intolerance as severe as genocide. In pluralism, groups retain their own identity. In assimilation, groups conform to the identity of the dominant group. In amalgamation, groups combine to form a new group identity.
Short answer
Do you believe immigration laws should foster an approach of pluralism, assimilation, or amalgamation? Which perspective do you think is most supported by current U.S. immigration policies?
Got questions? Get instant answers now!
Further research
So you think you know your own assumptions? Check and find out with the Implicit Association Test: (External Link)
What do you know about the treatment of Australia's aboriginal population? Find out more by viewing the feature-length documentary Our Generation : (External Link)
References
Asi, Maryam, and Daniel Beaulieu. 2013. "Arab Households in the United States: 2006–2010." U.S. Census Bureau . Retrieved November 19, 2014 (http://www.census.gov/prod/2013pubs/acsbr10-20.pdf).
Lewy, Guenter. 2004. "Were American Indians the Victims of Genocide?" Retrieved December 6, 2011 ( (External Link) ).
Norris, Tina, Paula L. Vines, and Elizabeth M. Hoeffel. 2012. "The American Indian and Alaska Native Population: 2010." U.S. Census Bureau . Retrieved November 19, 2014 (http://www.census.gov/prod/cen2010/briefs/c2010br-10.pdf).
Population Studies Center. 2010. "New Racial Segregation Measures for States and Large Metropolitan Areas: Analysis of the 2005–2009 American Community Survey." Population Studies Center: Institute for Social Research. Retrieved November 29, 2011 ( (External Link) ).
Tatz, Colin. 2006. "Confronting Australian Genocide." The Indigenous Experience: Global Perspectives . Edited by Roger Maaka and Chris Andersen. Toronto, Canada: Canadian Scholars Press.
U.S. Census Bureau. 2014. "State and County Quickfacts." Retrieved November 19, 2014 (http://quickfacts.census.gov/qfd/states/00000.html).