Afrikaans huistaal
Graad 8
Module 3
Taal
AKTIWITEIT 1
Taal
Eerstens weer so 'n paar LEESTEKENS.
3.1 Skryf die paragraaf wat begin met: "Die groot rede waarom . . ." oor soos jy Len se woorde (en stemtoon/houding ens.) aan iemand anders sal oordra.
3.2 Skryf die sin wat begin met: "Volgens mnr. Len Bradford . . ." woord vir woord oor en voeg die korrekte leestekens in.
Afleidings
In die woordeskat van Afrikaans kom baie woorde voor wat van dieselfde woord afgelei is, maar 'n heel ander betekenis het. Julle is bv. leerders , 'n woord wat van LEER afgelei is. Maar ook leraar en verleer kom van dieselfde woord, wat ons die STAM noem, af. Meer nog: 'n leerder is iemand wat leer, en daarom sê ons dis 'n persoonsvorm.
3.3 Lees nou weer deur die leesstuk en skryf verskillende persoonsvorme sowel as die STAM van elkeen neer.
3.4 Water ander woorde kan jy maak met die STAM Me wat jy by 3.3 uitgehaal het?
Sinonieme en Antonieme
In die woordeskat van enige taal (en in ons geval Afrikaans) kan ons sekere woorde met mekaar vervang of byna vervang sonder dat ons werklik aan die betekenis verander. Woorde waarmee ons ander kan vervang, noem ons sinonieme.
Maar dis nie altyd so eenvoudig nie: woorde het betekenis, en ons heg sekere betekeniswaarde aan woorde, sodat ons baiekeer sê 'n woord is beledigend ens. bedoel. Jy gaan bv. nie baie daarvan hou as jou ma vir gaste sê: "Dis my oudste seun ; hy is 'n oulike vent" nie, want vent het in die meeste gevalle 'n negatiewe betekenis.
GAAN SOEK NOU IN DIE LEESSTUK SINONIEME VIR DIE VOLGENDE WOORDE (DIE LYS IS NIE IN VOLGORDE SOOS DIT IN DIE LEESSTUK VOORKOM NIE):
3.5 sukkel
3.6 groei
3.7 snelheid
3.8 nuwigheid
3.9 kerjakker
3.10 populariteit
3.11 moderne
KOM ONS KEER NOU DIE OEFENING OM! DIE VOLGENDE KLOMPIE WOORDE STAAN IN DIE LEESSTUK. JY MOET NOU (JOU EIE) SINONIEME DAARVOOR GAAN SOEK.
3.12 beslis (par. 1)
3.13 make (par. 7)
3.14 eenvoudig (par. 9)
3.15 handige (par. 10)
3.16 seker (par. 13)
Net so kry ons in alle tale woorde met 'n teenoorgestelde betekenis, wat ons ANTONIEME noem (anti- beteken mos TEEN). Antonieme werk op verskillende maniere: so bv. is MAN die enigste antoniem vir VROU, ROOI kan nie werklik 'n antoniem hê nie, maar wanneer 'n ding ROOI is, kan dit nie WIT of SWART of GEEL of enige ander kleur wees nie. As ek nie KWAAD is nie, kan ek VRIENDELIK wees, of TEVREDE of RUSTIG, of AFGEKOEL, wat almal 'n ander toestand uitdruk.
Maar kom ons werk vir eers net met een soort ANTONIEM.
GAAN WEER NA DIE LEESSTUK TOE EN GEE ANTONIEME VIR DIE VOLGENDE WOORDE (JY MOET NOU KYK IN WATTER BETEKENIS OF KONTEKS DIE BEPAALDE WOORD GEBRUIK WORD SODAT JY 'N GOEIE ANTONIEM GEE):
3.17 nuwerwetse (par.1)
3.18 toeneem (par. 3)
3.19 veiliger (par. 4)
3.20 waaghalse (par. 5)
3.21 handige (par. 10)
3.22 gewoonlik (par. 11)
'n Laaste opmerking oor woorde: Dit gebeur dikwels dat mense nie die presiese betekenis van 'n woord ken nie of dit met 'n ander woord verwar, met die gevolg dat hulle dan daardie woord verkeerd gebruik omdat hulle dink dit beteken iets anders as wat dit werklik beteken. Dink maar aan 'n woord soos OPGESKEEP sit (met iets wat jy nie wil hê nie), en OPGESAAL (word met iets – met ander woorde nog werk bykry). Mense gebruik dikwels die uitdrukking: Ek sit opgesaal met hierdie nuttelose geskenk.
Net so gebeur dit dat mense twee woorde ken wat byna dieselfde beteken, en dan daardie woorde saamvoeg asof dit korrek is so.
Questions & Answers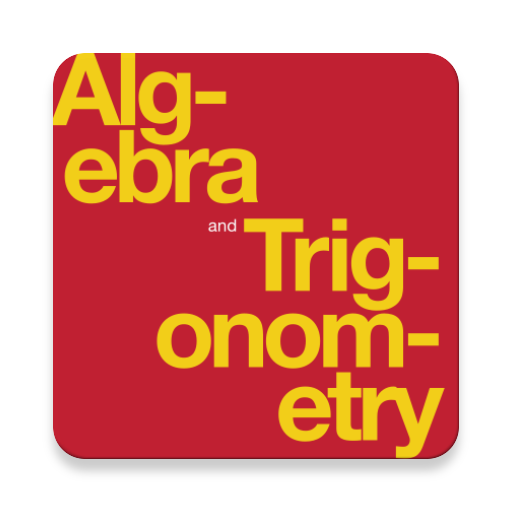 Complete Textbook by OpenStax
Multiple Choices Questions (MCQ)
Essay Questions Flash Cards
Key-Terms Flash Cards
Source:  OpenStax, Afrikaans huistaal graad 8. OpenStax CNX. Sep 11, 2009 Download for free at http://cnx.org/content/col11037/1.1
Google Play and the Google Play logo are trademarks of Google Inc.
Notification Switch
Would you like to follow the 'Afrikaans huistaal graad 8' conversation and receive update notifications?