Bone can be divided into two types: compact and spongy. Compact bone is found in the shaft (or diaphysis) of a long bone and the surface of the flat bones, while spongy bone is found in the end (or epiphysis) of a long bone. Compact bone is organized into subunits called osteons , as illustrated in [link] . A blood vessel and a nerve are found in the center of the structure within the Haversian canal, with radiating circles of lacunae around it known as lamellae. The wavy lines seen between the lacunae are microchannels called canaliculi ; they connect the lacunae to aid diffusion between the cells. Spongy bone is made of tiny plates called trabeculae these plates serve as struts to give the spongy bone strength. Over time, these plates can break causing the bone to become less resilient. Bone tissue forms the internal skeleton of vertebrate animals, providing structure to the animal and points of attachment for tendons.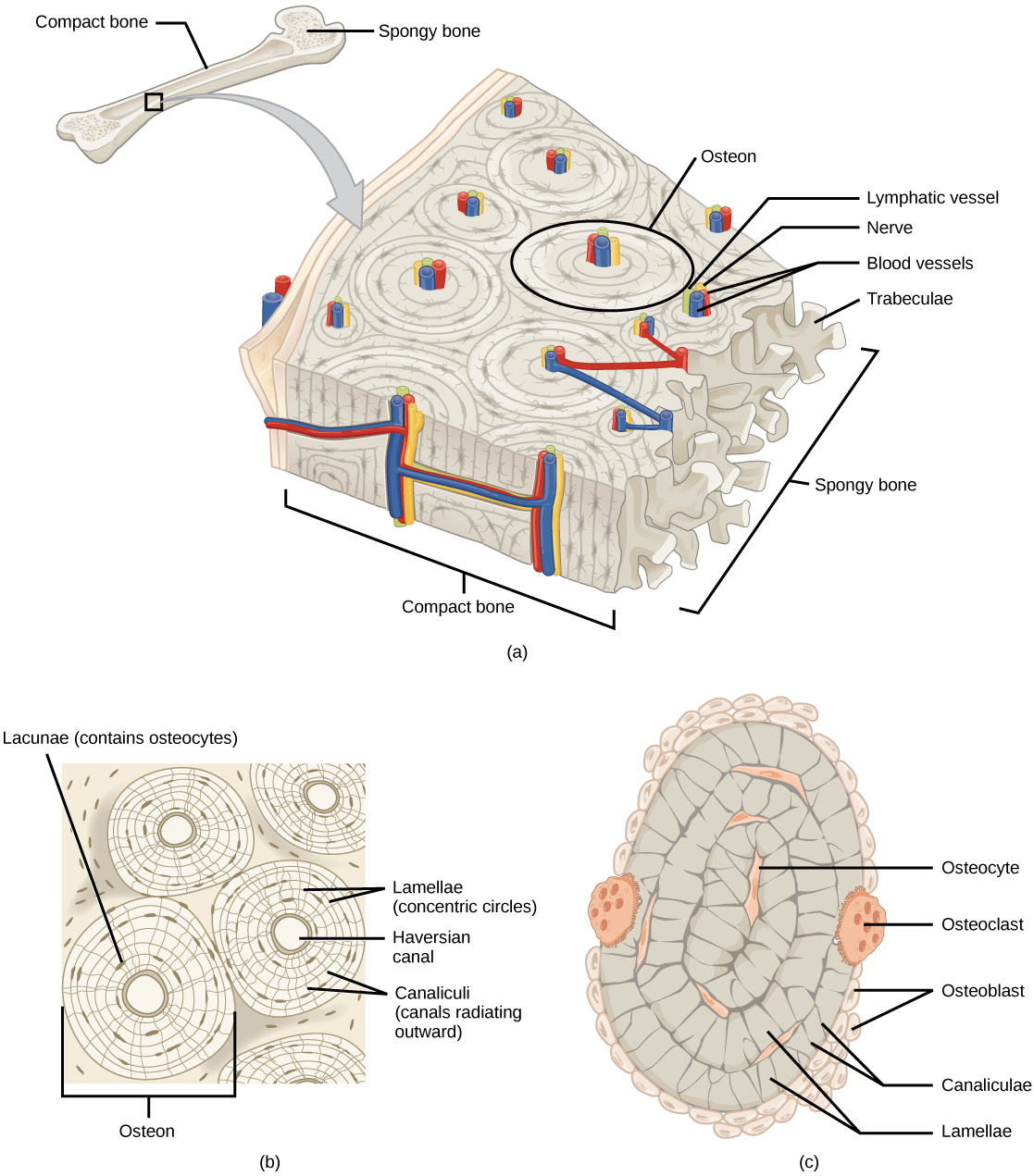 Adipose tissue
Adipose tissue, or fat tissue, is considered a connective tissue even though it does not have fibroblasts or a real matrix and only has a few fibers. Adipose tissue is made up of cells called adipocytes that collect and store fat in the form of triglycerides, for energy metabolism. Adipose tissues additionally serve as insulation to help maintain body temperatures, allowing animals to be endothermic, and they function as cushioning against damage to body organs. Under a microscope, adipose tissue cells appear empty due to the extraction of fat during the processing of the material for viewing, as seen in [link] . The thin lines in the image are the cell membranes, and the nuclei are the small, black dots at the edges of the cells.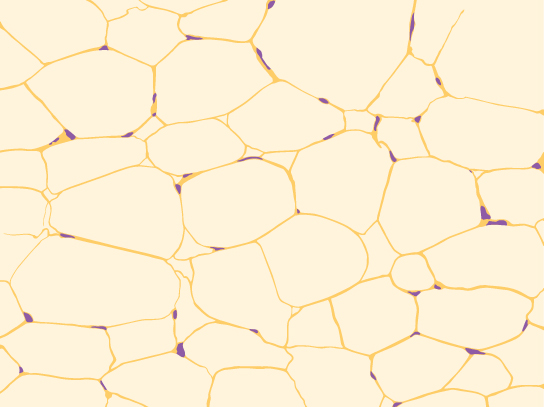 Blood
Blood is considered a connective tissue because it has a matrix, as shown in [link] . The living cell types are red blood cells (RBC), also called erythrocytes, and white blood cells (WBC), also called leukocytes. The fluid portion of whole blood, its matrix, is commonly called plasma.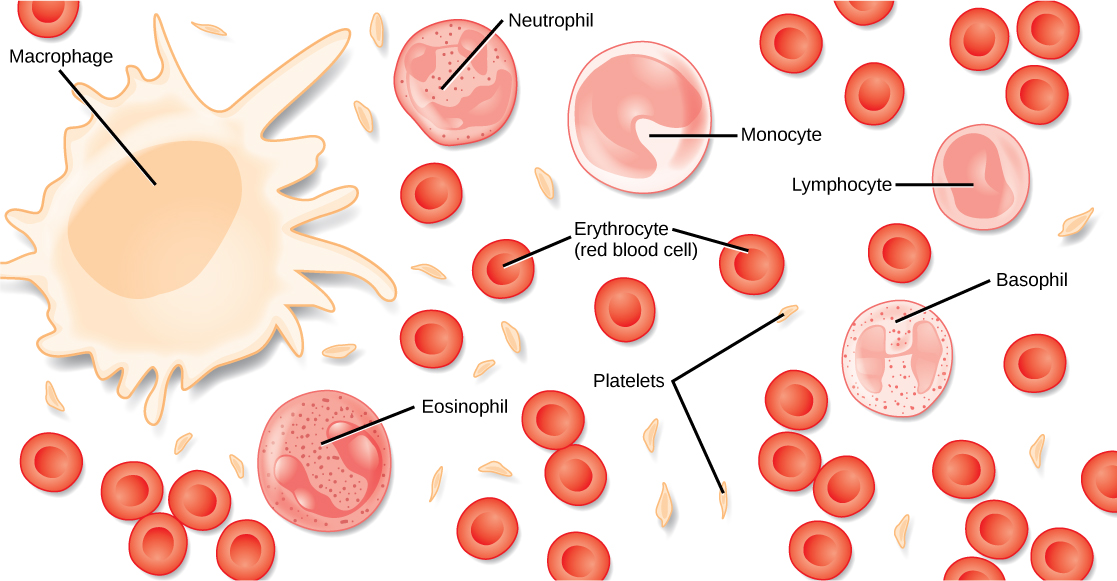 The cell found in greatest abundance in blood is the erythrocyte. Erythrocytes are counted in millions in a blood sample: the average number of red blood cells in primates is 4.7 to 5.5 million cells per microliter. Erythrocytes are consistently the same size in a species, but vary in size between species. For example, the average diameter of a primate red blood cell is 7.5 µl, a dog is close at 7.0 µl, but a cat's RBC diameter is 5.9 µl. Sheep erythrocytes are even smaller at 4.6 µl. Mammalian erythrocytes lose their nuclei and mitochondria when they are released from the bone marrow where they are made. Fish, amphibian, and avian red blood cells maintain their nuclei and mitochondria throughout the cell's life. The principal job of an erythrocyte is to carry and deliver oxygen to the tissues.