Natural sciences
Grade 8
Matter: classification
Module 22
Separation of mixtures
Different methods of separation are used for different mixtures.
The educator will explain and may demonstratethe METHODS that are listed:
Sorting by hand – sort according to size, form and colour
Filtration – one of the substances is soluble
Evaporation – dissolves in water and water evaporates leaving salts behind
Separating funnel – two liquids with different densities
Distillation – use a Liebig condenser to heat, evaporate and condense
APPARATUS:
Sketch of filtration and distillation apparatus and a separating funnel.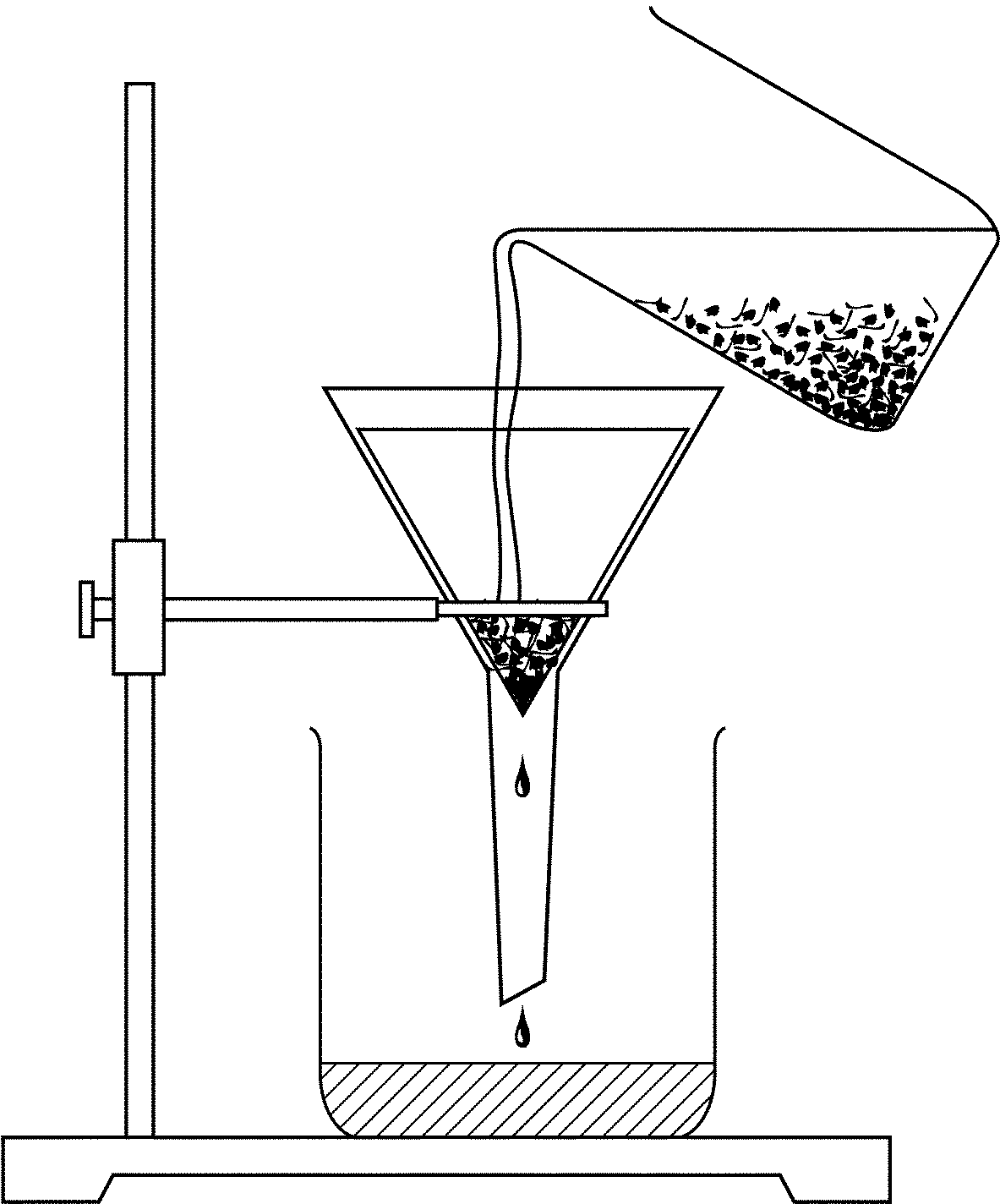 Activity: select a method of separation
Select and write down a method of separation for the following mixtures:
Sand and salt
Beans and peanuts
Squash syrup and water
Oil and water
Different coins
Assignment
Give a step by step explanation with sketches of the method you would follow to:
a) separate sand from salt.
b) separate squash syrup from water.
1. Which method would you use to obtain fresh water from sea water?
2. Why is this method not used to add to fresh water sources?
3. What is the difference between a distillate and a filtrate?
4. Explain what fractional distillation is and name two industries in which it is used.
Project
How would you separate water and alcohol?
Also find out something about fractional distillation .
Suggestion: use what you have found out about the boiling point of substances (learning unit 3).
Sketches form an important part of a project !
Submit the project on the date set by the educator.
Assessment of the project
Were you able to plan the project (AS 1.1), collect data (AS 1.2) and evaluate and communicate your findings (AS 1.3), as well as apply knowledge (AS 2.4)?
[LO 1.1; LO 1.2; LO 1.3; LO 2.4]
Assessment
Learning outcome 1: Scientific investigations
The learner will be able to act confidently on curiosity about natural phenomena, and to investigate relationships and solve problems in scientific, technological and environmental contexts.
ASSESSMENT STANDARDS: We know this when the learner
1.1 is able to plan investigations;
1.2 is able to execute an investigation and collect data;
is able to evaluate data and communicate findings
Learning outcomes 2: Constructing science knowledge
The learner will know and be able to interpret and apply scientific, technological and environmental knowledge.
ASSESSMENT STANDARD: We know this when the learner
2.4 is able to apply knowledge.
Memorandum
Mixture Method
Sand&salt Filter
Beans&peanuts Manual sorting
Squash syrup&water Distillation
Oil&water Separating funnel
Different coins Manual sorting
Sketches – the correct apparatus
Distillation
Cost
Distillate – fluid condenses after distillation
filtrate – fluid that is filtered
filtering at different boiling points, e.g. at oil refineries and in the spirtis (alcohol) idustry.
PROJECT
Alcohol boils at 79ºC – fractional distillation removes alcohol; water is left behind.
Regulation of temperature, using a thermometer is very important.
Sketch of how the Lieg condenser is set up is important.