………………………………………………………
Activity 3
To read non-fiction at an appropriate level [lo 3.5.1]
Of course, it is not only men who can be heroic. Throughout history there have been countless women who have been outstanding examples of heroism. One such a person was Joan of Arc. But let us look at the life of a twentieth-century heroine: Mother Teresa.
Agnes Gonxha Bojaxhiu (her real name) was born on August 26, 1910 in Skopje (which is now in Macedonia) as the younger of two sisters. Her father was a wealthy businessman and she had a privileged childhood. She was brought up in the Catholic faith and was always interested in books and religious matters. When she was 15, she told her mother that she wanted to become a nun, and that above all she wanted to help the poor in India.
Her mother was quite shocked to hear this, but sent her on her way with her blessings. When Gonxha arrived in India, she joined the Loreto convent in Calcutta and became Sister Teresa. She was an excellent teacher and by 1937 she was the Mother Superior. She worked very hard, was extremely compassionate and believed that she was fulfilling her calling. But one day a letter from her mother made her reflect on her life. Her mother reminded her that she had gone to India for the sake of the poor. She also referred in the letter to Filé, a poor lonely woman in Macedonia, who had been rejected by society because she was covered in sores. Her mother wrote: "What made her suffer much more was the knowledge that she was alone in the world. … The worst thing was not the sores, it was the fact that she had been forgotten by her family…"
This made Mother Teresa think. Although she was working very hard, she was living comfortably in the convent, where everything was clean and orderly and beautiful. Outside the walls of the convent there was illiteracy, poverty, filth and disease, but this did not really affect her life. Besides, she was not allowed to leave the convent. There just seemed to be nothing that she could do for the poor.
For many years her mother's letters kept reminding her of her calling to help the poor, but Mother Teresa insisted that she could do nothing. Then one day in 1946 – after 17 years in the convent – she believed that she heard God reminding her of her calling, and she decided to take the step and go out to help the poor.
In 1948 she left the convent and founded the Missionaries of Charity, which now operates in schools, hospitals, orphanages, and food centres in more than 90 countries.
Through her dedication she became known throughout the world as Mother Teresa of Calcutta, and she was awarded the Nobel Peace Prize in 1979.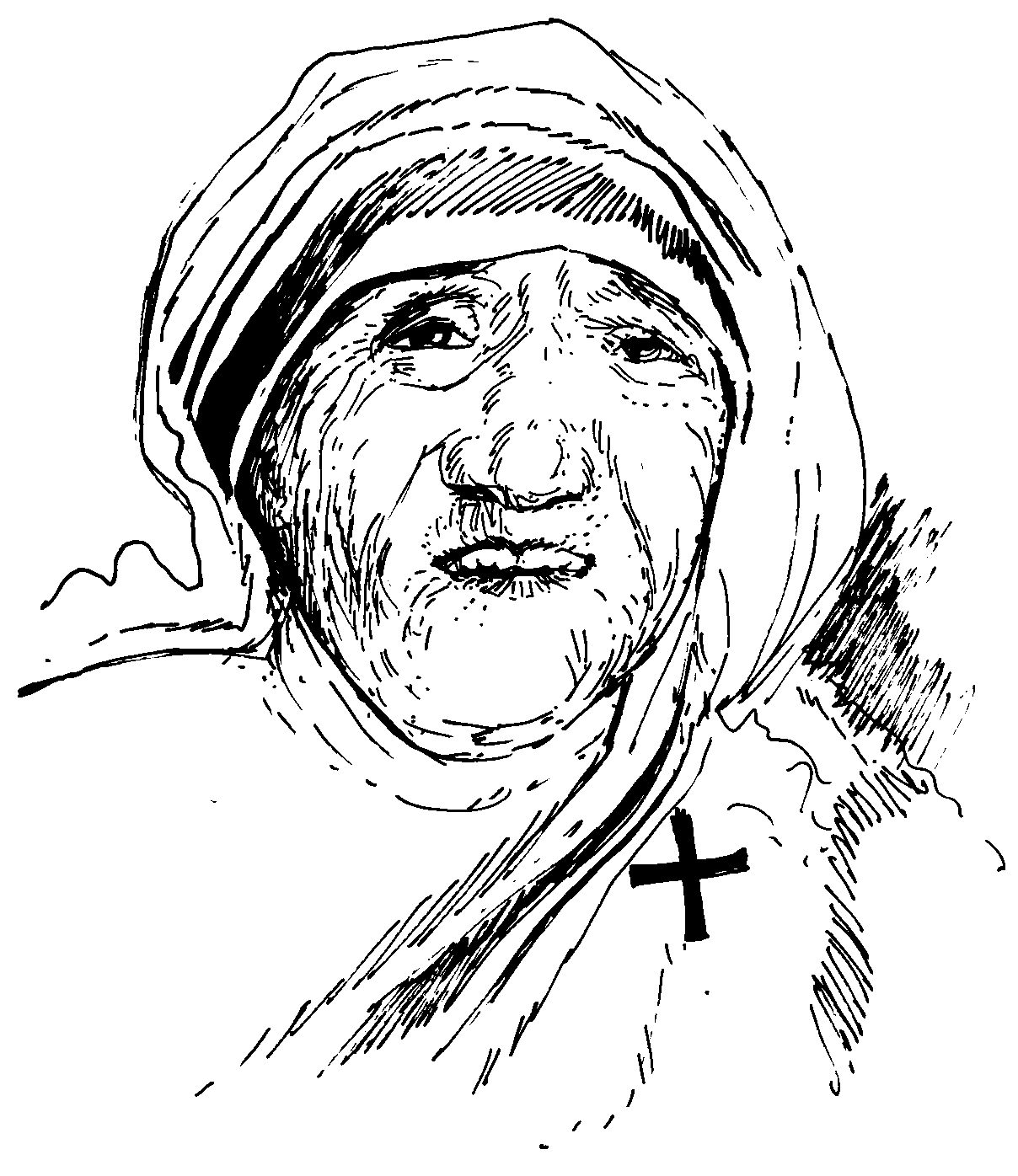 See if you can find Macedonia on the map of Greecethat you used earlier on.
Assessment
Learning outcome 3: reading and viewing
The learner will be able to read and view for information and enjoyment, and to respond critically to the aesthetic, cultural and emotional values in texts.
Assessment standard
We know this when the learner:
3.5 reads for pleasure and information:
3.5.1 reads fiction and non-fiction books at an appropriate reading and language level.
Learning outcome 4: writing
The learner will be able to write different kinds of factual and imaginative texts for a wide range of purposes.
Assessment standard
We know this when the learner:
4.5 uses developing knowledge of language structure:
4.5.1 writes paragraphs with the support of a 'frame' or structure.