Technology
Grade 4
My own pop-up card
Module 13
Sam's envelope (part 1)
SAM'S ENVELOPE
This is your last module of the year. First we are going to learn how to make the envelope. Then we are going to apply in a practical way everything that we have learnt during the year by making a pop-up card. In the last learning unit we are going to evaluate the year's work.
Activity 1
To determine the background of the problem [lo 1.1]
A Do the following case study and read the remarks afterwards.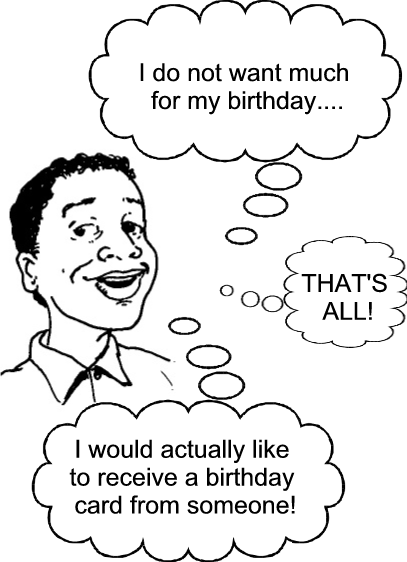 Poor Sam! He is satisfied with a little. He only asks for a birthday card. Some of you can really warm his heart by sending him a card.
In this study unit we will learn how to make birthday cards. There are in fact a variety of other cards that we can also make: thank you cards, invitation cards, and ordinary congratulatory and welcoming cards.
Why don't you visit a number of bookstores to see what kinds of cards are available?
Bring a variety of cards to class and discuss them.
Activity 1
To make an envelope for your invitation [lo 1.7, 1.8, 1.9]
While you are making the envelope you will learn how to:
 measure  mark  cut  paste  stick together
These processes are very important for making your final product. Practise them after your teacher has demonstrated them.
REMEMBER: Safety always comes first!
A Measure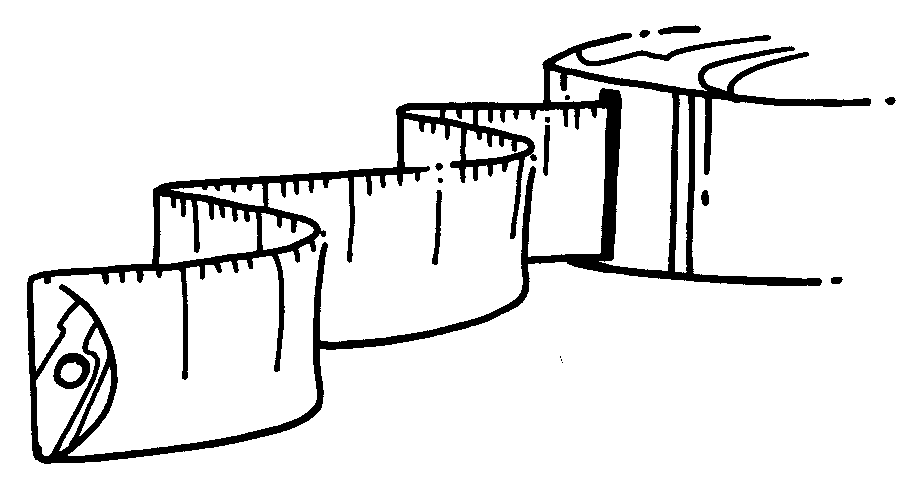 Measuring tape : It is usually marked in centimetres on both sides, in opposite directions.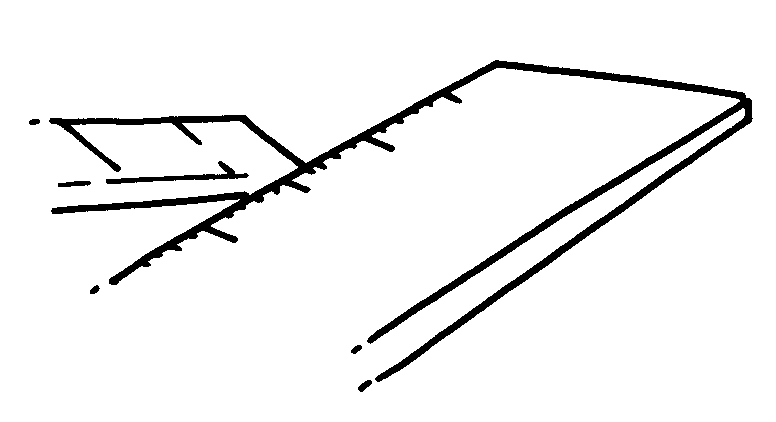 Ruler : A transparent ruler works best.
B Mark
Tailors' pencil : Used to mark out a pattern on dark materials. Chalk can also be used.

Tracing wheel : Used with carbon paper on materials on which markings do not show easily.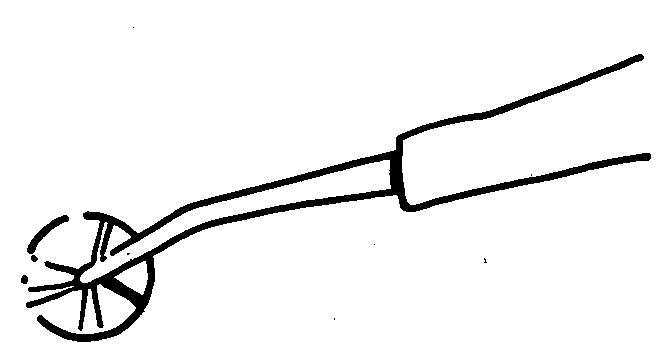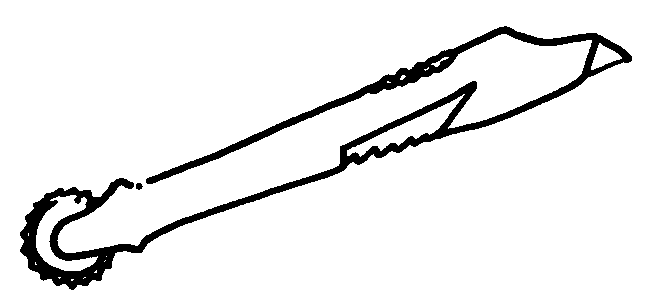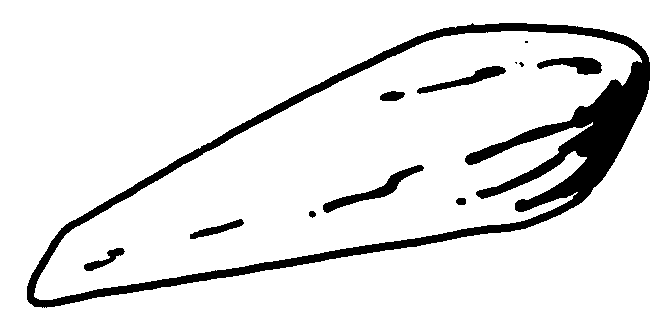 Folder : It is used to draw a clear, colourless line on cardboard so that the cardboard can be folded easily along the line. Use the folder together with a safety ruler to draw the folding lines.
C Cut
Use sharp scissors.
Cut with strong, regular movements
Turn the paper and not the scissors when cutting.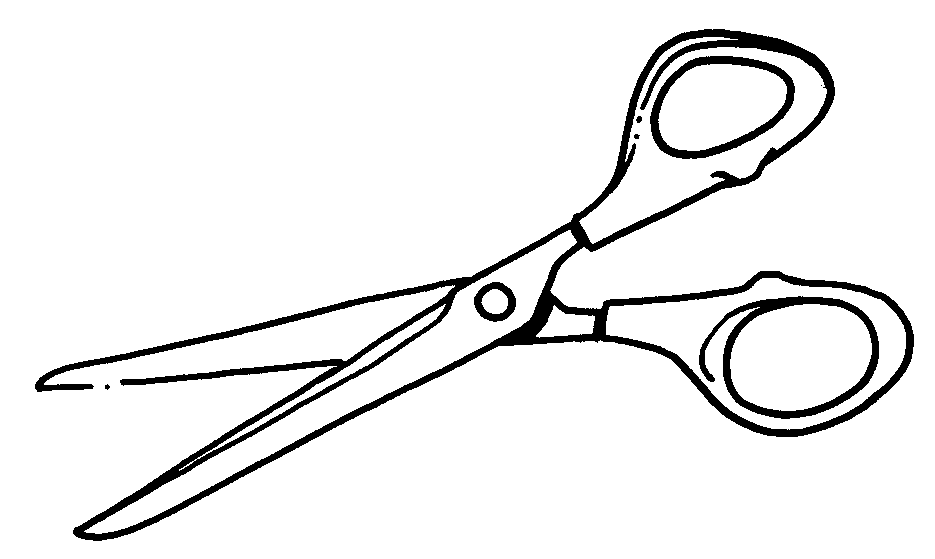 D Cut cardboard
The blade of the knife must be sharp.
Press evenly on the paper knife while you cut alongside the ruler.
Pull the knife lightly away from your hand towards your body on the line that you wish to cut.
Repeat a few times. Put more pressure on the knife every time until you have made a neat cut.
Always use a safety knife to cut along a straight line. You may use scissors where the line curves.
Safety ruler : Use a safety ruler to prevent cutting your fingers.
Metal plate : Use one underneath the cardboard to protect the desk.

E Paste
Glue : Choose the correct type for the work.
Use a plastic knife, a piece of hardboard or a small brush to apply the glue evenly.
Sticky tape : Double sided sticky tape can be used instead of glue.
Masking tape is handy to keep the cardboard in position while you're working with it.
F Paste together (cardboard or paper) - three possibilities
1. Fold one corner and paste the other one to it.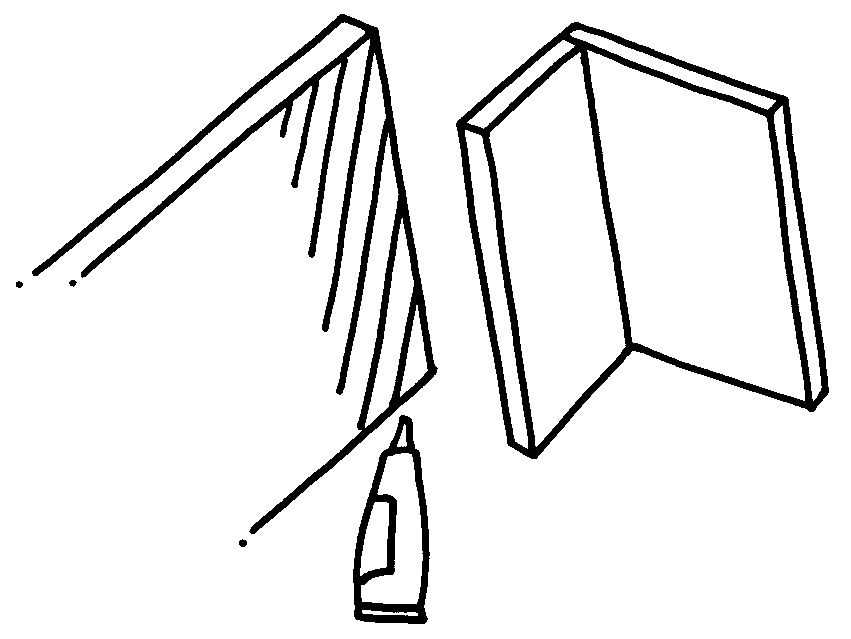 A slit/notch can be made on the opposite side of a thick cardboard to slot one side in.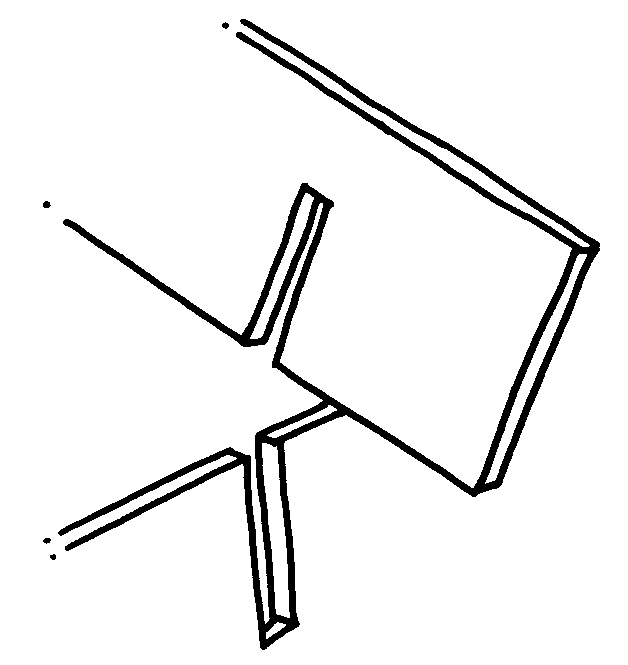 Cut grooves around a cylindrical carton (toilet roll).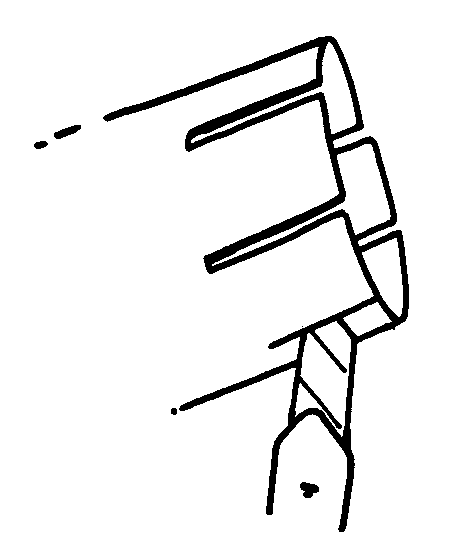 Push the roll through the hole in the paper.

Bend the cardboard back, glue and paste.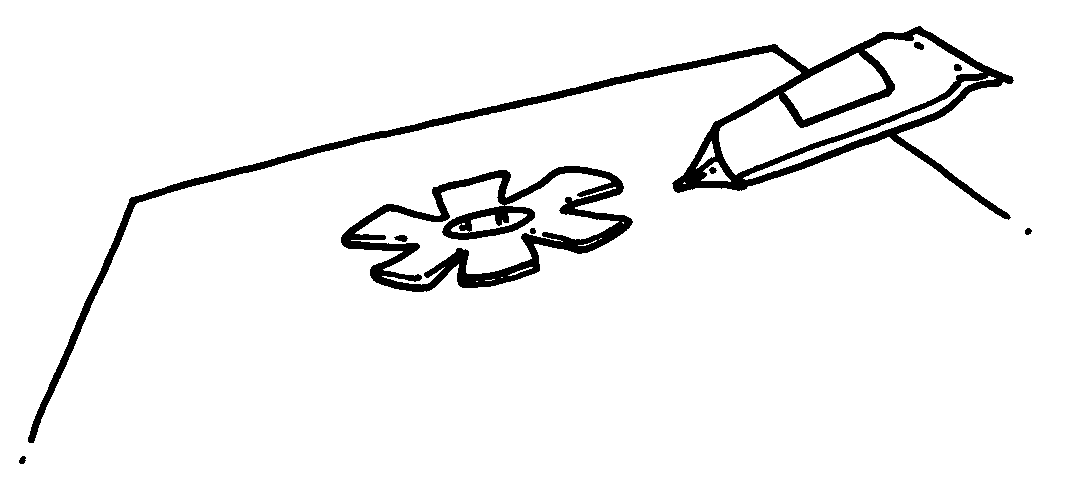 Assessment
Learning outcome 1: technological processes and skills
The learner will be able to apply technological processes and skills ethically and responsibly using appropriate information and communication technologies.
Assessment standard
We know this when the learner:
1.1 finds out, with assistance, about the background context (e.g. people, environment) when given a problem, need or opportunity;
briefly outlines a plan for making, listing the main steps;
1.8 uses suitable tools and materials to make products by measuring, marking out, cutting simple forms in a variety of materials, and joining them, using a range of techniques;
1.9 works neatly and safely.