Finally, the administration objected to a proposed new PSAC-like committee called the President's Committee on Science, Engineering, and Technology.
When finally signed into law, the OSTP Act was closer to the Senate than the House version. Provisions regarding the relationship between the director and the Domestic Council and National Security Council were eliminated, as was the provision of grants to the states. A federal-state advisory committee was established, as were FCCSET and a President's Committee on Science and Technology (PCST). PCST was temporary, extendable after two years at the president's pleasure, and assigned the specific task of carrying out the federal science and technology survey originally in the House bill.
Finally, the bill mandated that a five-year science and technology outlook and annual science and technology report be sent to Congress.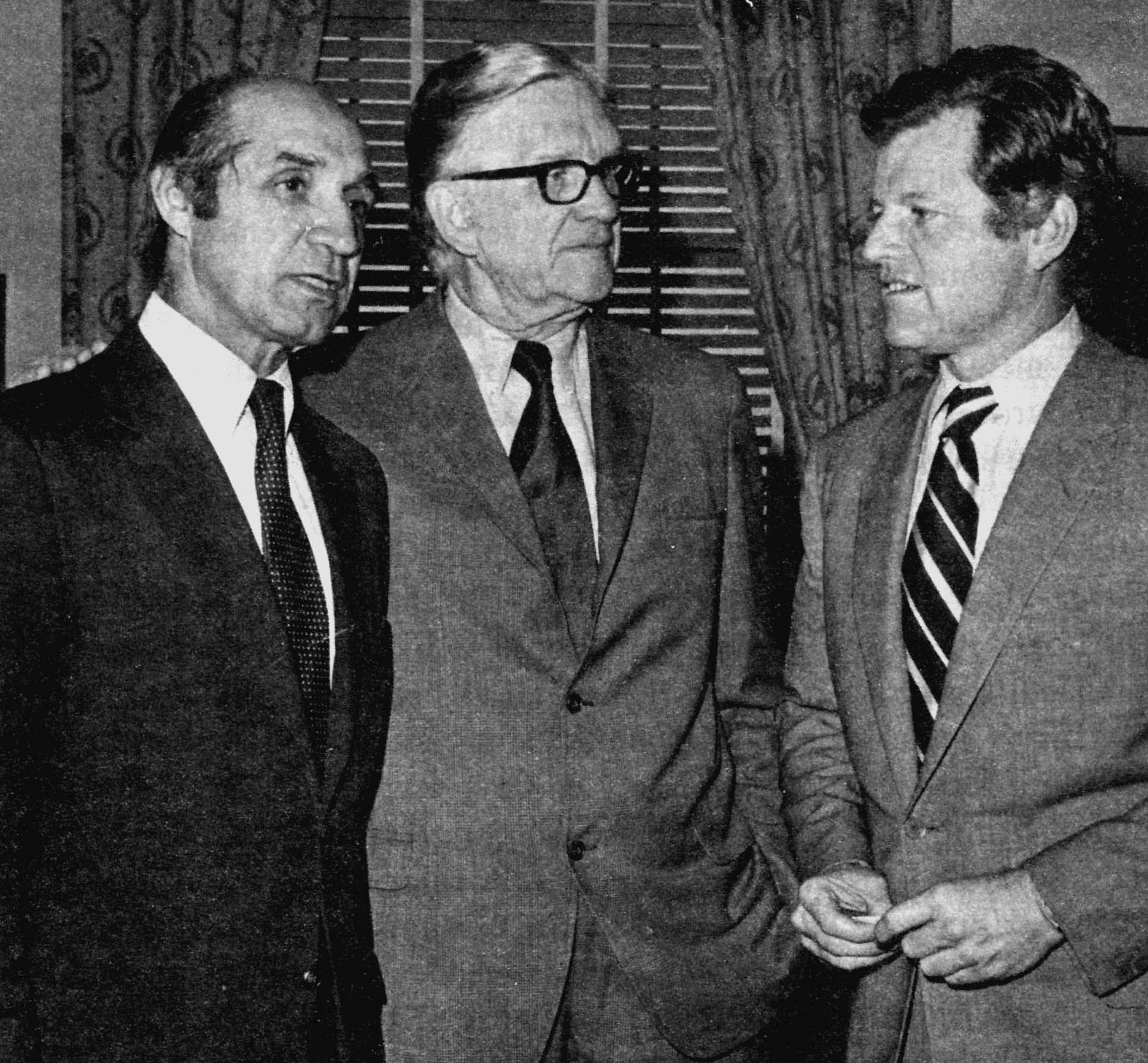 The bill was an attempt at accommodating a plethora of conflicting and overlapping interests, including those of the scientific establishment (exemplified by the National Academy of Sciences), with its insistence on special access to the president; federal line agencies (and their constituents) intent on preserving their turf; science-related interest groups and populist scientific organizations such as the AAAS; state and local governments; educational organizations; and groups concerned with equity for women and minorities. While the act accommodated most of these interests, at least on paper, it failed to resolve the perennial problem of unifying defense and non-defense science policy. It granted no explicit authority of the OSTP director over defense R&D, and included no statutory relationship between OSTP and the National Security Council.
Congressional fellows
During the interregnum between the Nixon administration's expulsion of the presidential science advisory system and its restoration, while the act was being debated in congress, professional scientific societies had moved more boldly into the political arena. In 1974, the American Association for the Advancement of Science (AAAS) obtained funding for seven Congressional Fellows; the American Physical Society (APS) obtained funding for two more. The fellows (generally junior university faculty members) were assigned to the staffs of congressmen or committees for a year. Within a few years, several other professional scientific societies were also sponsoring Congressional Fellows.
Aaas science policy forum
During deliberations over the bill, the AAAS undertook a pilot project analyzing presidential R&D budgets, culminating in a two-day meeting in June 1975. Scientists came from all over the country to participate. Speakers included Stever, several prominent congressmen and congressional committee staff, representatives of key federal agencies, and scholars expert in science policy. The AAAS decided to make the R&D Budget Colloquium an annual event, and within a few years it had grown into the annual AAAS Science Policy Forum. These annual colloquia were instrumental in introducing working scientists to the complex politics of science policy.