By the end of this section, you will be able to:
List the structures that make up the respiratory system
Describe how the respiratory system processes oxygen and CO 2
Compare and contrast the functions of upper respiratory tract with the lower respiratory tract
The major organs of the respiratory system function primarily to provide oxygen to body tissues for cellular respiration, remove the waste product carbon dioxide, and help to maintain acid-base balance. Portions of the respiratory system are also used for non-vital functions, such as sensing odors, speech production, and coughing ( [link] ).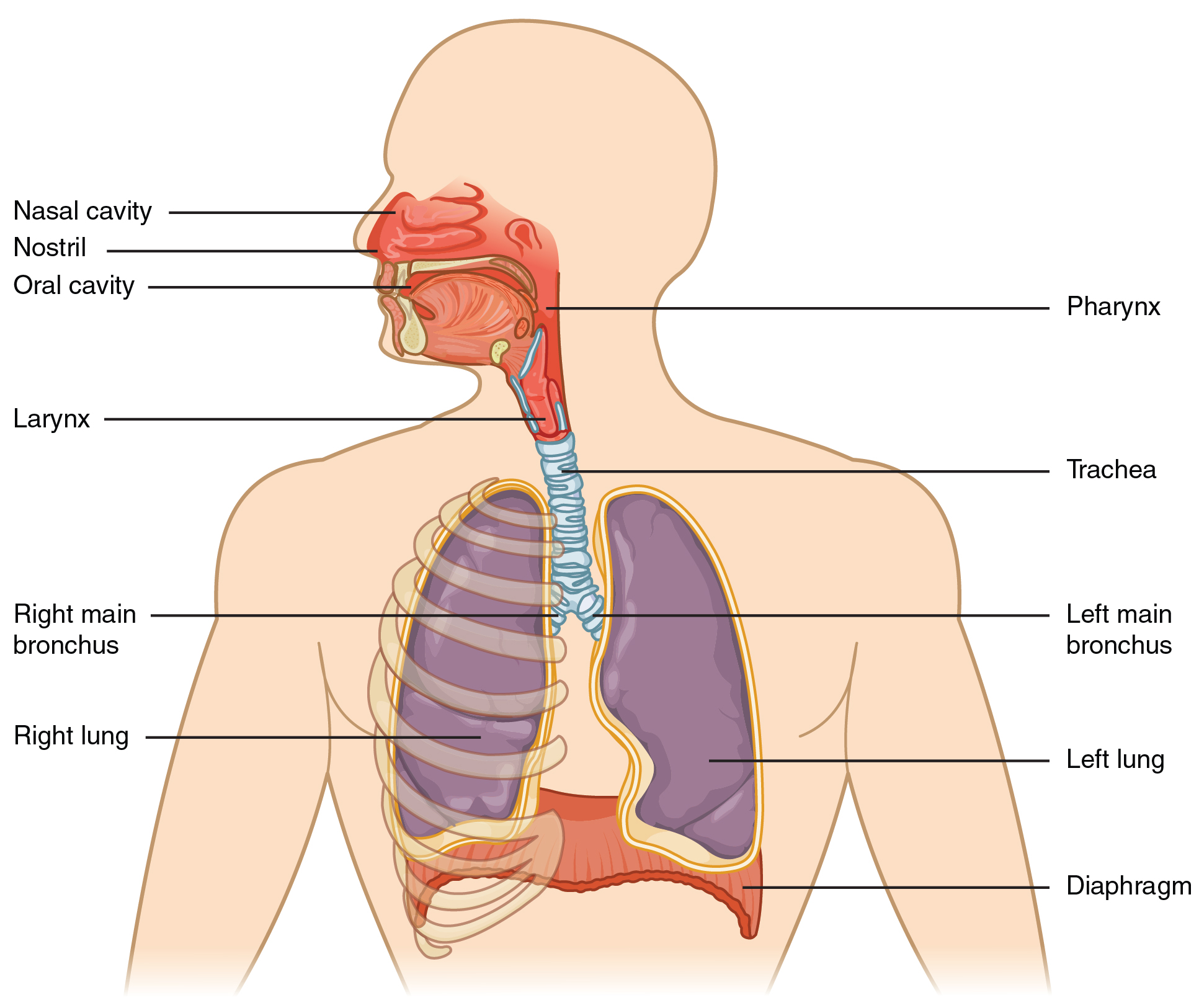 The nose and its adjacent structures
The major entrance and exit for the respiratory system is through the nose, via the nostrils. The inhaled air enters into the nasal cavity, which is separated into left and right sections by the nasal septum. The wall of the nasal cavity has three bony projections, called the superior, middle, and inferior nasal conchae. Conchae serve to increase the surface area of the nasal cavity and to disrupt the flow of air as it enters the nose, causing air to bounce along the epithelium, where it is filtered, warmed, and humidified. Air exits the nasal cavities and moves into the pharynx.
Several bones that help form the walls of the nasal cavity have air-containing spaces called the sinuses, which serve to warm and humidify incoming air. Sinuses are lined with a mucosa. Each sinus is named for its associated bone: frontal sinus, maxillary sinus, sphenoidal sinus, and ethmoidal sinus. The sinuses produce mucus and lighten the weight of the skull.
Portions of the nasal cavities are lined with mucous membranes, containing sebaceous glands and hair follicles that serve to prevent the passage of large debris, such as dirt, through the nasal cavity.
The conchae and sinuses are lined by respiratory epithelium composed of pseudostratified ciliated columnar epithelium ( [link] ). The epithelium contains goblet cells, one of the specialized, columnar epithelial cells that produce mucus to trap debris. The cilia of the respiratory epithelium help remove the mucus and debris from the nasal cavity with a constant beating motion, sweeping materials towards the throat to be swallowed. Interestingly, cold air slows the movement of the cilia, resulting in accumulation of mucus that may in turn lead to a runny nose during cold weather. This moist epithelium functions to warm and humidify incoming air. Capillaries located just beneath the nasal epithelium warm the incoming air.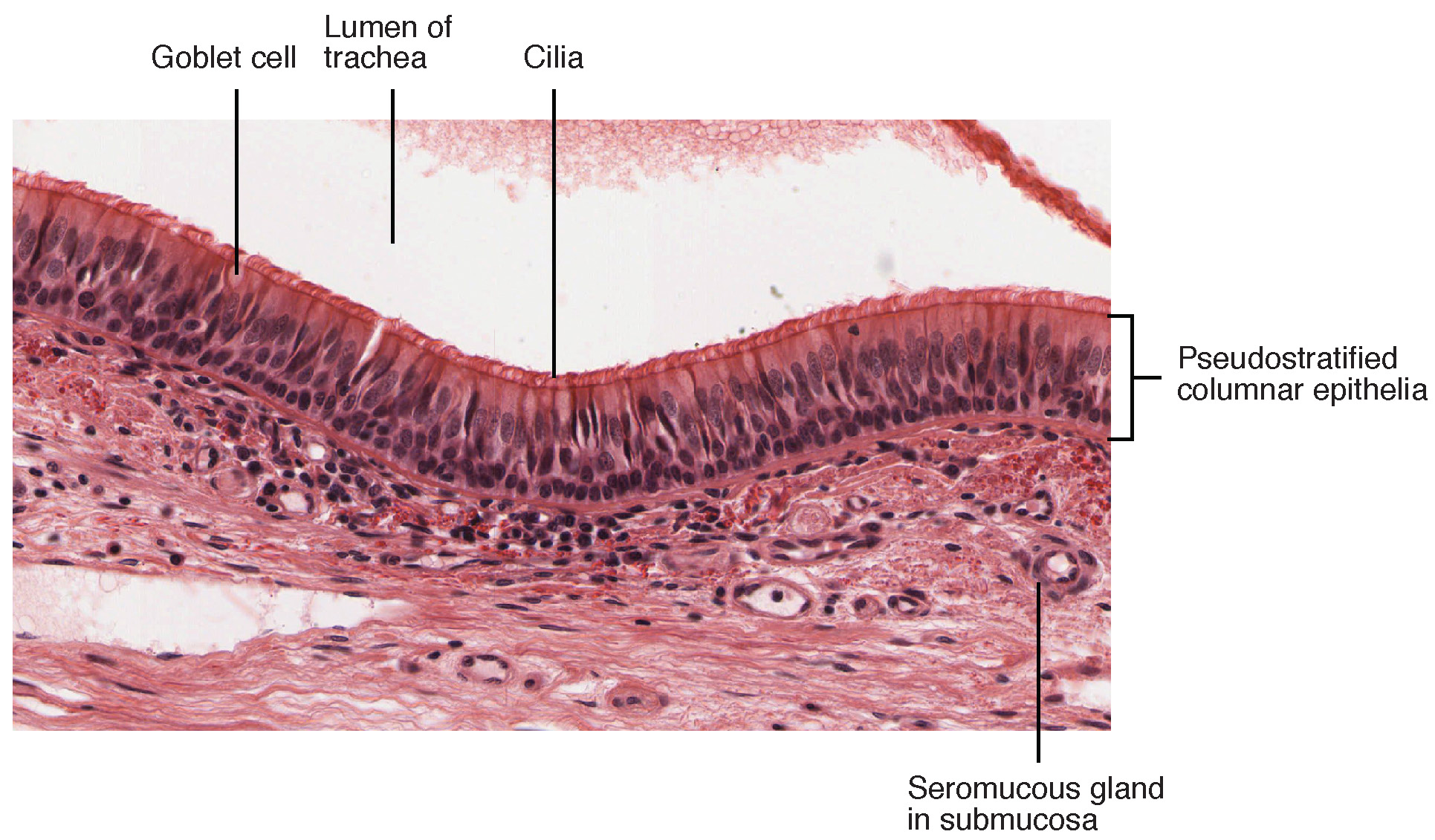 Pharynx
The pharynx is a tube formed by skeletal muscle and lined by mucous membrane that is continuous with that of the nasal cavities. The pharynx is divided into three major regions: the nasopharynx, the oropharynx, and the laryngopharynx ( [link] ).