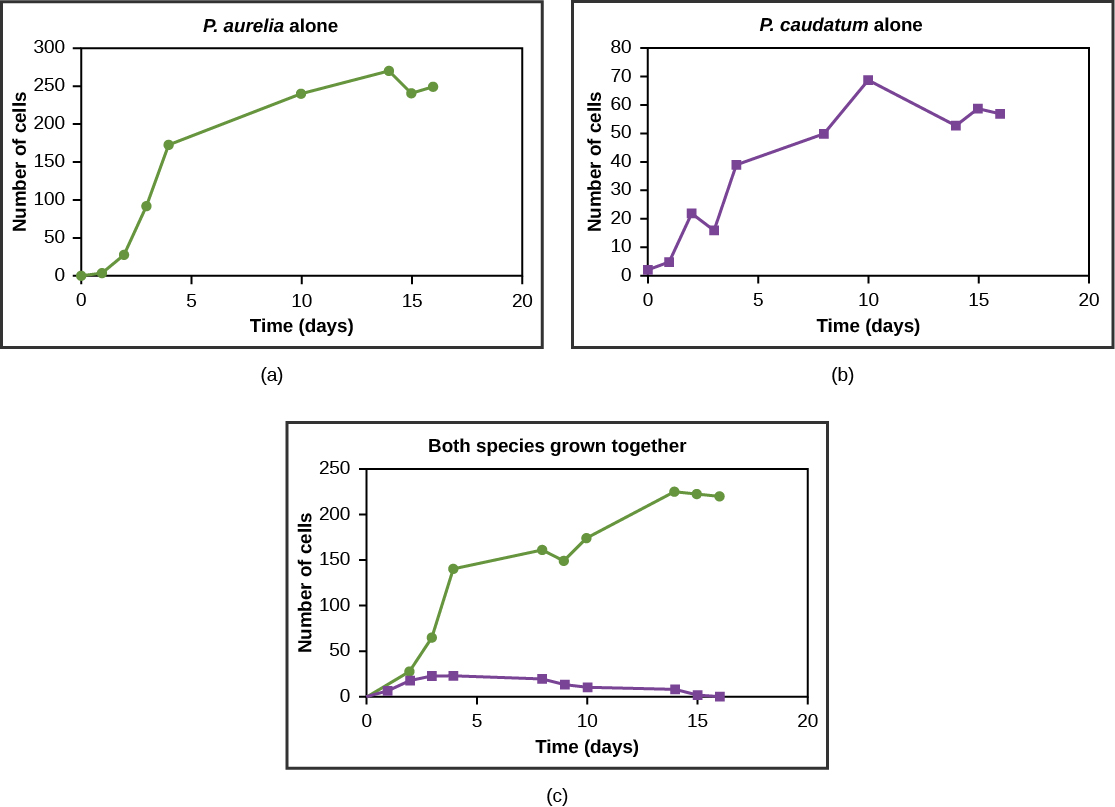 This exclusion may be avoided if a population evolves to make use of a different resource, a different area of the habitat, or feeds during a different time of day, called resource partitioning. The two organisms are then said to occupy different microniches. These organisms coexist by minimizing direct competition.
Symbiosis
Symbiotic relationships, or symbioses (plural), are close interactions between individuals of different species over an extended period of time which impact the abundance and distribution of the associating populations. Most scientists accept this definition, but some restrict the term to only those species that are mutualistic, where both individuals benefit from the interaction. In this discussion, the broader definition will be used.
Commensalism
A commensal relationship occurs when one species benefits from the close, prolonged interaction, while the other neither benefits nor is harmed. Birds nesting in trees provide an example of a commensal relationship ( [link] ). The tree is not harmed by the presence of the nest among its branches. The nests are light and produce little strain on the structural integrity of the branch, and most of the leaves, which the tree uses to get energy by photosynthesis, are above the nest so they are unaffected. The bird, on the other hand, benefits greatly. If the bird had to nest in the open, its eggs and young would be vulnerable to predators. Another example of a commensal relationship is the clown fish and the sea anemone. The sea anemone is not harmed by the fish, and the fish benefits with protection from predators who would be stung upon nearing the sea anemone.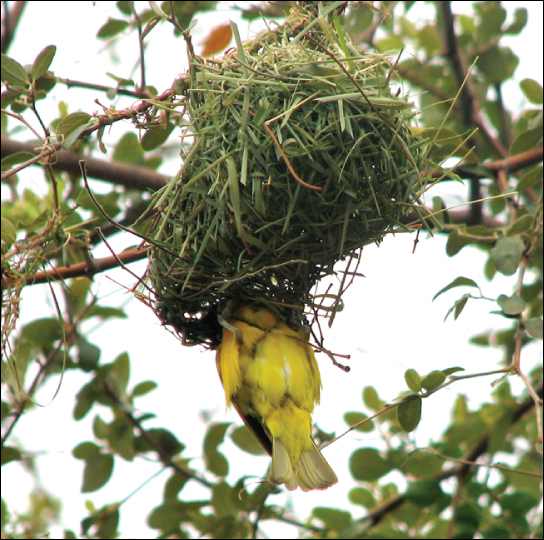 Mutualism
A second type of symbiotic relationship is called mutualism , where two species benefit from their interaction. Some scientists believe that these are the only true examples of symbiosis. For example, termites have a mutualistic relationship with protozoa that live in the insect's gut ( [link] a ). The termite benefits from the ability of bacterial symbionts within the protozoa to digest cellulose. The termite itself cannot do this, and without the protozoa, it would not be able to obtain energy from its food (cellulose from the wood it chews and eats). The protozoa and the bacterial symbionts benefit by having a protective environment and a constant supply of food from the wood chewing actions of the termite. Lichens have a mutualistic relationship between fungus and photosynthetic algae or bacteria ( [link] b ). As these symbionts grow together, the glucose produced by the algae provides nourishment for both organisms, whereas the physical structure of the lichen protects the algae from the elements and makes certain nutrients in the atmosphere more available to the algae.