While some predators learn to avoid eating certain potential prey because of their coloration, other species have evolved mechanisms to mimic this coloration to avoid being eaten, even though they themselves may not be unpleasant to eat or contain toxic chemicals. In Batesian mimicry , a harmless species imitates the warning coloration of a harmful one. Assuming they share the same predators, this coloration then protects the harmless ones, even though they do not have the same level of physical or chemical defenses against predation as the organism they mimic. Many insect species mimic the coloration of wasps or bees, which are stinging, venomous insects, thereby discouraging predation ( [link] ).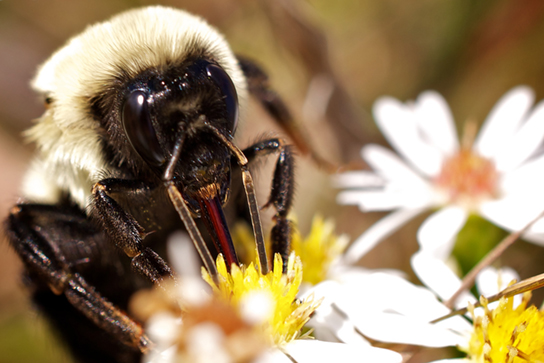 In Müllerian mimicry , multiple species share the same warning coloration, but all of them actually have defenses. [link] shows a variety of foul-tasting butterflies with similar coloration. In Emsleyan/Mertensian mimicry , a deadly prey mimics a less dangerous one, such as the venomous coral snake mimicking the non-venomous milk snake. This type of mimicry is extremely rare and more difficult to understand than the previous two types. For this type of mimicry to work, it is essential that eating the milk snake has unpleasant but not fatal consequences. Then, these predators learn not to eat snakes with this coloration, protecting the coral snake as well. If the snake were fatal to the predator, there would be no opportunity for the predator to learn not to eat it, and the benefit for the less toxic species would disappear.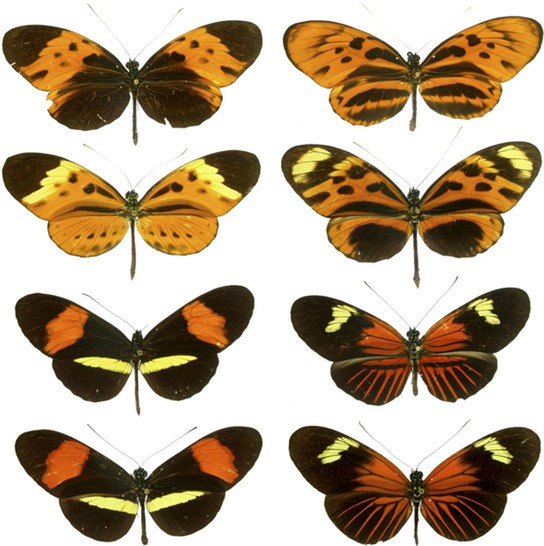 Link to learning
Go to this website to view stunning examples of mimicry.
Competitive exclusion principle
Resources are often limited within a habitat and multiple species may compete to obtain them. All species have an ecological niche in the ecosystem, which describes how they acquire the resources they need and how they interact with other species in the community. The competitive exclusion principle states that two species cannot occupy the same niche in a habitat. In other words, different species cannot coexist in a community if they are competing for all the same resources. An example of this principle is shown in [link] , with two protozoan species, Paramecium aurelia and Paramecium caudatum . When grown individually in the laboratory, they both thrive. But when they are placed together in the same test tube (habitat), P. aurelia outcompetes P. caudatum for food, leading to the latter's eventual extinction.