Evolution in action
Why does phylogeny matter?
In addition to enhancing our understanding of the evolutionary history of species, our own included, phylogenetic analysis has numerous practical applications. Two of those applications include understanding the evolution and transmission of disease and making decisions about conservation efforts. A 2010 study
of MRSA (methicillin-resistant
Staphylococcus aureus
), an antibiotic resistant pathogenic bacterium, traced the origin and spread of the strain throughout the past 40 years. The study uncovered the timing and patterns in which the resistant strain moved from its point of origin in Europe to centers of infection and evolution in South America, Asia, North America, and Australasia. The study suggested that introductions of the bacteria to new populations occurred very few times, perhaps only once, and then spread from that limited number of individuals. This is in contrast to the possibility that many individuals had carried the bacteria from one place to another. This result suggests that public health officials should concentrate on quickly identifying the contacts of individuals infected with a new strain of bacteria to control its spread.
A second area of usefulness for phylogenetic analysis is in conservation. Biologists have argued that it is important to protect species throughout a phylogenetic tree rather than just those from one branch of the tree. Doing this will preserve more of the variation produced by evolution. For example, conservation efforts should focus on a single species without sister species rather than another species that has a cluster of close sister species that recently evolved. If the single evolutionarily distinct species goes extinct a disproportionate amount of variation from the tree will be lost compared to one species in the cluster of closely related species. A study published in 2007 made recommendations for conservation of mammal species worldwide based on how evolutionarily distinct and at risk of extinction they are. The study found that their recommendations differed from priorities based on simply the level of extinction threat to the species. The study recommended protecting some threatened and valued large mammals such as the orangutans, the giant and lesser pandas, and the African and Asian elephants. But they also found that some much lesser known species should be protected based on how evolutionary distinct they are. These include a number of rodents, bats, shrews and hedgehogs. In addition there are some critically endangered species that did not rate as very important in evolutionary distinctiveness including species of deer mice and gerbils. While many criteria affect conservation decisions, preserving phylogenetic diversity provides an objective way to protect the full range of diversity generated by evolution.
Questions & Answers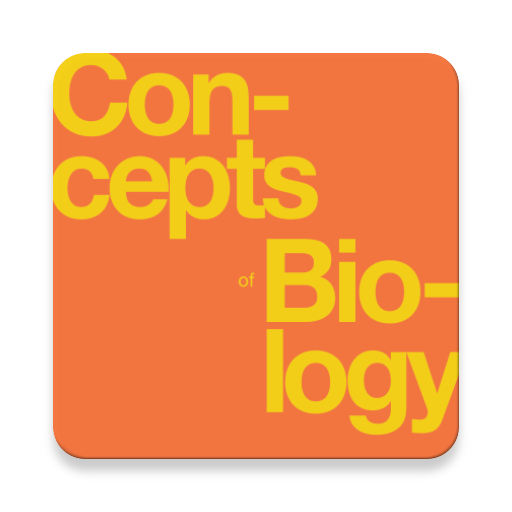 Complete Textbook by OpenStax
Multiple Choices Questions (MCQ)
Essay Questions Flash Cards
Key-Terms Flash Cards
Source:  OpenStax, Concepts of biology. OpenStax CNX. Feb 29, 2016 Download for free at http://cnx.org/content/col11487/1.9
Google Play and the Google Play logo are trademarks of Google Inc.
Notification Switch
Would you like to follow the 'Concepts of biology' conversation and receive update notifications?