A similar, but more directed version of kinesis is taxis : the directed movement towards or away from a stimulus. This movement can be in response to light (phototaxis), chemical signals (chemotaxis), or gravity (geotaxis) and can be directed toward (positive) or away (negative) from the source of the stimulus. An example of a positive chemotaxis is exhibited by the unicellular protozoan Tetrahymena thermophila . This organism swims using its cilia, at times moving in a straight line, and at other times making turns. The attracting chemotactic agent alters the frequency of turning as the organism moves directly toward the source, following the increasing concentration gradient.
Fixed action patterns
A fixed action pattern is a series of movements elicited by a stimulus such that even when the stimulus is removed, the pattern goes on to completion. An example of such a behavior occurs in the three-spined stickleback, a small freshwater fish ( [link] ). Males of this species develop a red belly during breeding season and show instinctual aggressiveness to other males during this time. In laboratory experiments, researchers exposed such fish to objects that in no way resemble a fish in their shape, but which were painted red on their lower halves. The male sticklebacks responded aggressively to the objects just as if they were real male sticklebacks.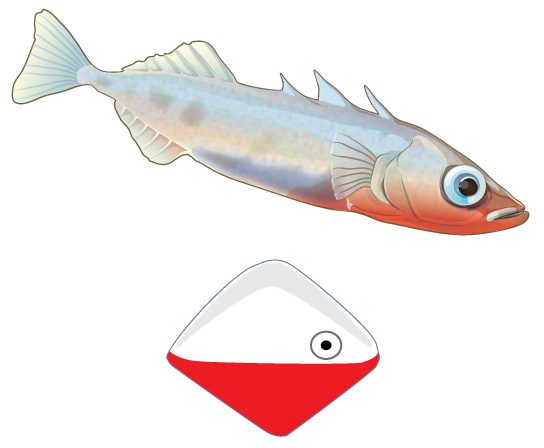 Migration
Migration is the long-range seasonal movement of animals. It is an evolved, adapted response to variation in resource availability, and it is a common phenomenon found in all major groups of animals. Birds fly south for the winter to get to warmer climates with sufficient food, and salmon migrate to their spawning grounds. The popular 2005 documentary March of the Penguins followed the 62-mile migration of emperor penguins through Antarctica to bring food back to their breeding site and to their young. Wildebeests ( [link] ) migrate over 1800 miles each year in search of new grasslands.
Although migration is thought of as innate behavior, only some migrating species always migrate (obligate migration). Animals that exhibit facultative migration can choose to migrate or not. Additionally, in some animals, only a portion of the population migrates, whereas the rest does not migrate (incomplete migration). For example, owls that live in the tundra may migrate in years when their food source, small rodents, is relatively scarce, but not migrate during the years when rodents are plentiful.
Foraging
Foraging is the act of searching for and exploiting food resources. Feeding behaviors that maximize energy gain and minimize energy expenditure are called optimal foraging behaviors, and these are favored by natural section. The painted stork, for example, uses its long beak to search the bottom of a freshwater marshland for crabs and other food ( [link] ).