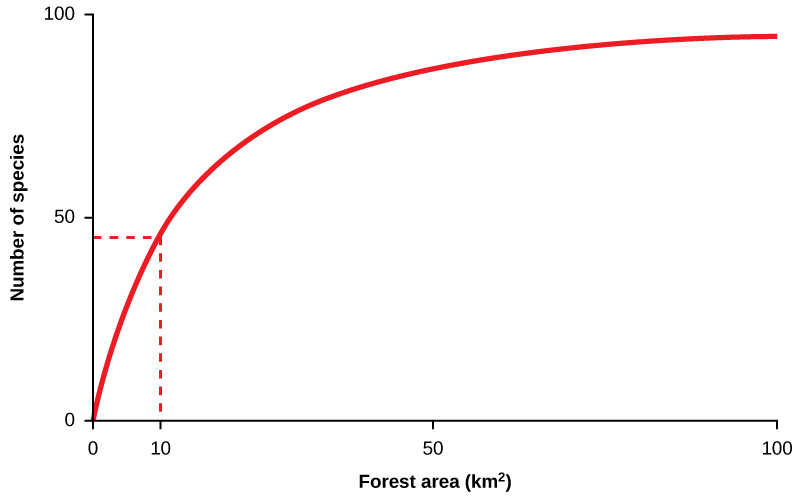 Concept in action
Go to this website for an interactive exploration of endangered and extinct species, their ecosystems, and the causes of their endangerment or extinction.
Conservation of biodiversity
The threats to biodiversity at the genetic, species, and ecosystem levels have been recognized for some time. In the United States, the first national park with land set aside to remain in a wilderness state was Yellowstone Park in 1890. However, attempts to preserve nature for various reasons have occurred for centuries. Today, the main efforts to preserve biodiversity involve legislative approaches to regulate human and corporate behavior, setting aside protected areas, and habitat restoration.
Changing human behavior
Legislation has been enacted to protect species throughout the world. The legislation includes international treaties as well as national and state laws. The Convention on International Trade in Endangered Species of Wild Fauna and Flora (CITES) treaty came into force in 1975. The treaty, and the national legislation that supports it, provides a legal framework for preventing "listed" species from being transported across nations' borders, thus protecting them from being caught or killed in the first place when the purpose involves international trade. The listed species that are protected to one degree or another by the treaty number some 33,000. The treaty is limited in its reach because it only deals with international movement of organisms or their parts. It is also limited by various countries' ability or willingness to enforce the treaty and supporting legislation. The illegal trade in organisms and their parts is probably a market in the hundreds of millions of dollars.
Within many countries there are laws that protect endangered species and that regulate hunting and fishing. In the United States, the Endangered Species Act was enacted in 1973. When an at-risk species is listed by the Act, the U.S. Fish&Wildlife Service is required by law to develop a management plan to protect the species and bring it back to sustainable numbers. The Act, and others like it in other countries, is a useful tool, but it suffers because it is often difficult to get a species listed, or to get an effective management plan in place once a species is listed. Additionally, species may be controversially taken off the list without necessarily having had a change in their situation. More fundamentally, the approach to protecting individual species rather than entire ecosystems (although the management plans commonly involve protection of the individual species' habitat) is both inefficient and focuses efforts on a few highly visible and often charismatic species, perhaps at the expense of other species that go unprotected.