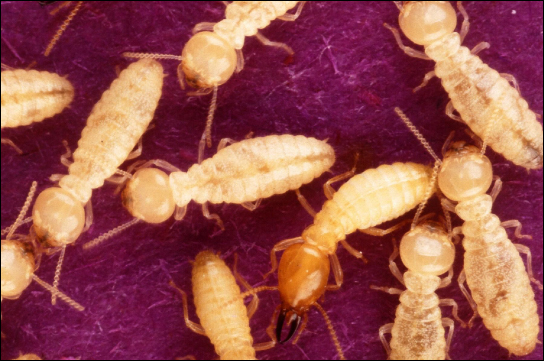 Parasitism
A parasite is an organism that lives in or on another living organism and derives nutrients from it. In this relationship, the parasite benefits, but the organism being fed upon, the host is harmed. The host is usually weakened by the parasite as it siphons resources the host would normally use to maintain itself. The parasite, however, is unlikely to kill the host, especially not quickly, because this would allow no time for the organism to complete its reproductive cycle by spreading to another host.
The reproductive cycles of parasites are often very complex, sometimes requiring more than one host species. A tapeworm is a parasite that causes disease in humans when contaminated, undercooked meat such as pork, fish, or beef is consumed ( [link] ). The tapeworm can live inside the intestine of the host for several years, benefiting from the food the host is bringing into its gut by eating, and may grow to be over 50 ft long by adding segments. The parasite moves from species to species in a cycle, making two hosts necessary to complete its life cycle. Another common parasite is Plasmodium falciparum , the protozoan cause of malaria, a significant disease in many parts of the world. Living in human liver and red blood cells, the organism reproduces asexually in the gut of blood-feeding mosquitoes to complete its life cycle. Thus malaria is spread from human to human by mosquitoes, one of many arthropod-borne infectious diseases.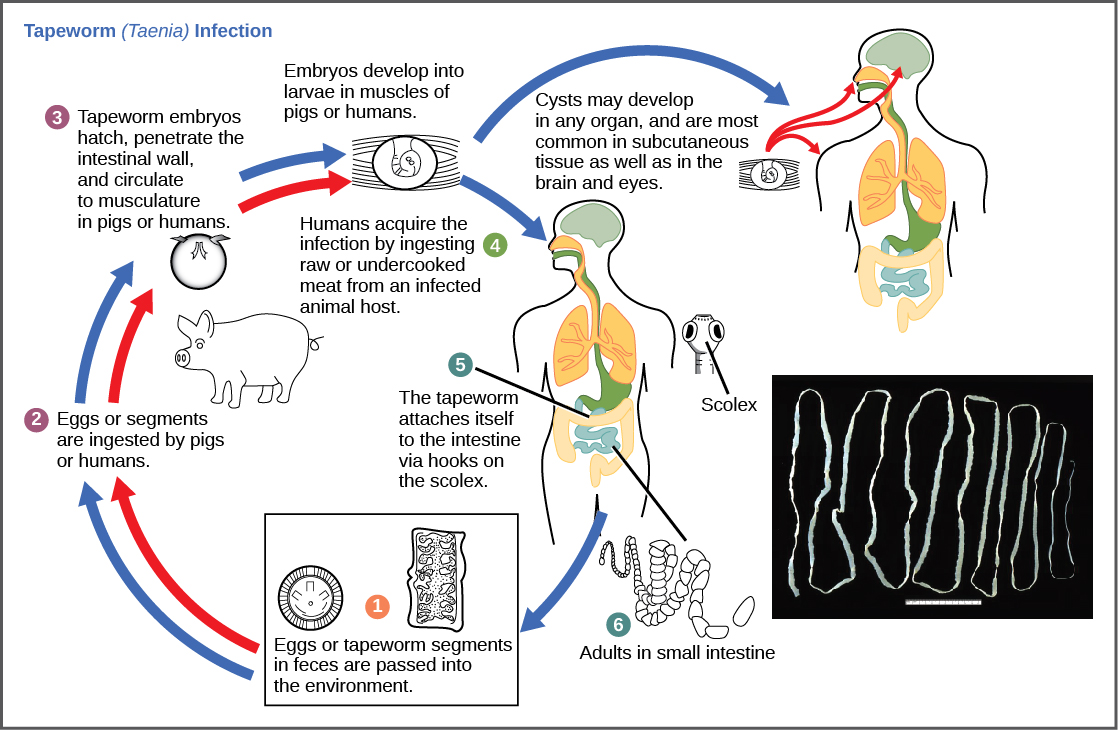 Characteristics of communities
Communities are complex entities that can be characterized by their structure (the types and numbers of species present) and dynamics (how communities change over time). Understanding community structure and dynamics enables community ecologists to manage ecosystems more effectively.
Foundation species
Foundation species are considered the "base" or "bedrock" of a community, having the greatest influence on its overall structure. They are usually the primary producers: organisms that bring most of the energy into the community. Kelp, brown algae, is a foundation species, forming the basis of the kelp forests off the coast of California.
Foundation species may physically modify the environment to produce and maintain habitats that benefit the other organisms that use them. An example is the photosynthetic corals of the coral reef ( [link] ). Corals themselves are not photosynthetic, but harbor symbionts within their body tissues (dinoflagellates called zooxanthellae) that perform photosynthesis; this is another example of a mutualism. The exoskeletons of living and dead coral make up most of the reef structure, which protects many other species from waves and ocean currents.