By the end of this section, you will be able to:
Describe gel electrophoresis
Explain molecular and reproductive cloning
Describe uses of biotechnology in medicine and agriculture
Biotechnology is the use of biological agents for technological advancement. Biotechnology was used for breeding livestock and crops long before the scientific basis of these techniques was understood. Since the discovery of the structure of DNA in 1953, the field of biotechnology has grown rapidly through both academic research and private companies. The primary applications of this technology are in medicine (production of vaccines and antibiotics) and agriculture (genetic modification of crops, such as to increase yields). Biotechnology also has many industrial applications, such as fermentation, the treatment of oil spills, and the production of biofuels ( [link] ).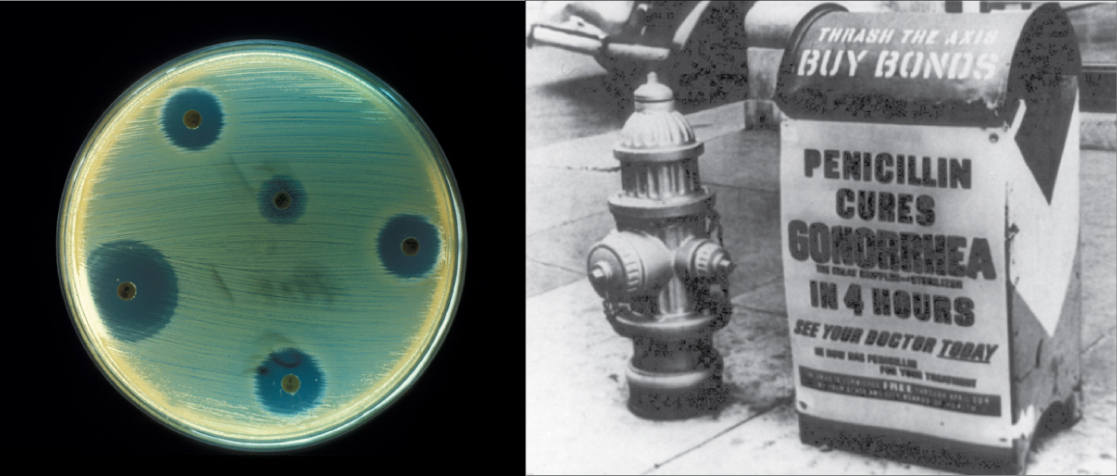 16.1a basic techniques to manipulate genetic material (dna and rna)
Dna and rna extraction
To study or manipulate nucleic acids, the DNA or RNA must first be isolated (extracted) from the cells. Various techniques are used to extract different types of DNA ( [link] ). Most nucleic acid extraction techniques involve steps to break open the cell and use enzymatic reactions to destroy all macromolecules that are not desired (such as degradation of unwanted molecules and separation from the DNA sample). Cells are broken using a lysis buffer (a solution which is mostly a detergent); lysis means "to split." These enzymes break apart lipid molecules in the cell membranes and nuclear membranes. Macromolecules are inactivated using enzymes such as proteases that break down proteins, and ribonucleases (RNAses) that break down RNA. The DNA is then precipitated using alcohol. Human genomic DNA is usually visible as a gelatinous, white mass. The DNA samples can be stored frozen at –80°C for several years.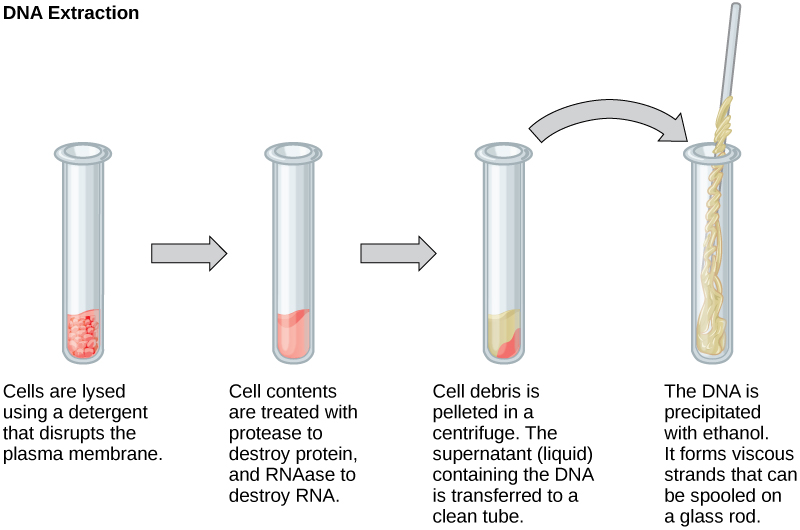 Amplification of nucleic acid fragments by polymerase chain reaction
Although genomic DNA is visible to the naked eye when it is extracted in bulk, DNA analysis often requires focusing on one or more specific regions of the genome. Polymerase chain reaction ( PCR ) is a technique used to amplify specific regions of DNA for further analysis ( [link] ). PCR is used for many purposes in laboratories, such as the cloning of gene fragments to analyze genetic diseases, identification of contaminant foreign DNA in a sample, and the amplification of DNA for sequencing. More practical applications include the determination of paternity and detection of genetic diseases.