Hubble's law
The profound implications of Slipher's work became apparent only during the 1920s. Georges Lemaître was a Belgian priest and a trained astronomer. In 1927, he published a paper in French in an obscure Belgian journal in which he suggested that we live in an expanding universe. The title of the paper (translated into English) is "A Homogenous Universe of Constant Mass and Growing Radius Accounting for the Radial Velocity of Extragalactic Nebulae." Lemaître had discovered that Einstein's equations of relativity were consistent with an expanding universe (as had the Russian scientist Alexander Friedmann independently in 1922). Lemaître then went on to use Slipher's data to support the hypothesis that the universe actually is expanding and to estimate the rate of expansion. Initially, scientists paid little attention to this paper, perhaps because the Belgian journal was not widely available.
In the meantime, Hubble was making observations of galaxies with the 2.5-meter telescope on Mt. Wilson, which was then the world's largest. Hubble carried out the key observations in collaboration with a remarkable man, Milton Humason , who dropped out of school in the eighth grade and began his astronomical career by driving a mule train up the trail on Mount Wilson to the observatory ( [link] ). In those early days, supplies had to be brought up that way; even astronomers hiked up to the mountaintop for their turns at the telescope. Humason became interested in the work of the astronomers and, after marrying the daughter of the observatory's electrician, took a job as janitor there. After a time, he became a night assistant, helping the astronomers run the telescope and record data. Eventually, he made such a mark that he became a full astronomer at the observatory.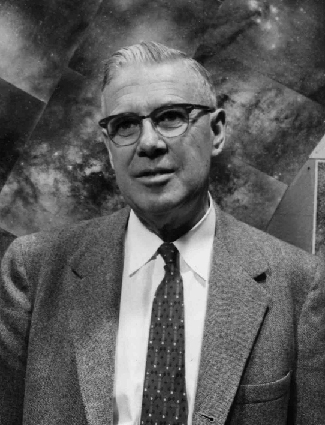 By the late 1920s, Humason was collaborating with Hubble by photographing the spectra of faint galaxies with the 2.5-meter telescope. (By then, there was no question that the spiral nebulae were in fact galaxies.) Hubble had found ways to improve the accuracy of the estimates of distances to spiral galaxies, and he was able to measure much fainter and more distant galaxies than Slipher could observe with his much-smaller telescope. When Hubble laid his own distance estimates next to measurements of the recession velocities (the speed with which the galaxies were moving away), he found something stunning: there was a relationship between distance and velocity for galaxies. The more distant the galaxy, the faster it was receding from us .
In 1931, Hubble and Humason jointly published the seminal paper where they compared distances and velocities of remote galaxies moving away from us at speeds as high as 20,000 kilometers per second and were able to show that the recession velocities of galaxies are directly proportional to their distances from us ( [link] ), just as Lemaître had suggested.