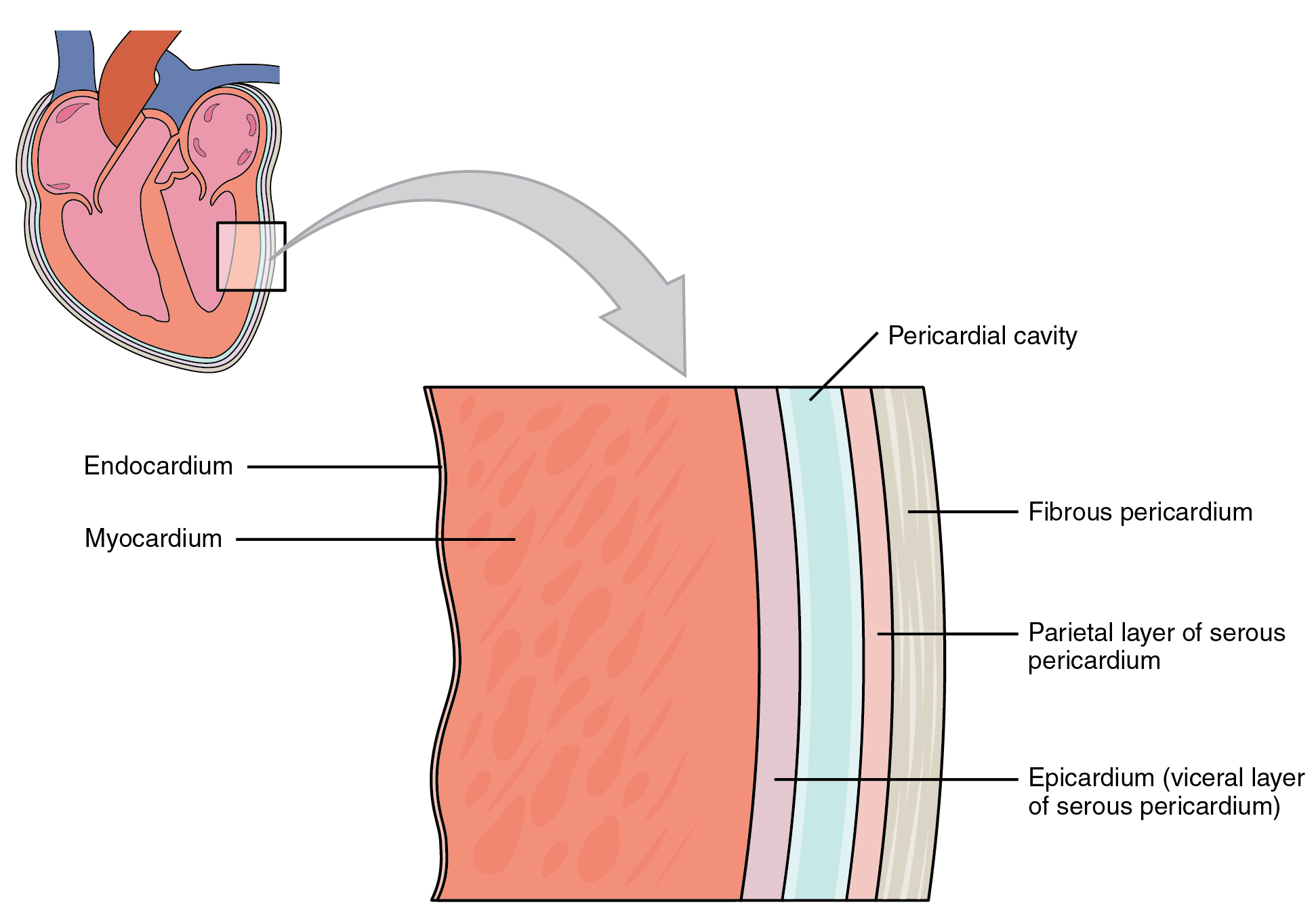 Disorders of the…
Heart: cardiac tamponade
If excess fluid builds within the pericardial space, it can lead to a condition called cardiac tamponade, or pericardial tamponade. With each contraction of the heart, more fluid—in most instances, blood—accumulates within the pericardial cavity. In order to fill with blood for the next contraction, the heart must relax. However, the excess fluid in the pericardial cavity puts pressure on the heart and prevents full relaxation, so the chambers within the heart contain slightly less blood as they begin each heart cycle. Over time, less and less blood is ejected from the heart. If the fluid builds up slowly, as in hypothyroidism, the pericardial cavity may be able to expand gradually to accommodate this extra volume. Some cases of fluid in excess of one liter within the pericardial cavity have been reported. Rapid accumulation of as little as 100 mL of fluid following trauma may trigger cardiac tamponade. Other common causes include myocardial rupture, pericarditis, cancer, or even cardiac surgery. Removal of this excess fluid requires insertion of drainage tubes into the pericardial cavity. Premature removal of these drainage tubes, for example, following cardiac surgery, or clot formation within these tubes are causes of this condition. Untreated, cardiac tamponade can lead to death.
Surface features of the heart
Inside the pericardium, the surface features of the heart are visible, including the four chambers. There is a superficial leaf-like extension of the atria near the superior surface of the heart, one on each side, called an auricle —a name that means "ear like"—because its shape resembles the external ear of a human ( [link] ). Auricles are relatively thin-walled structures that can fill with blood and empty into the atria or upper chambers of the heart. You may also hear them referred to as atrial appendages. Also prominent is a series of fat-filled grooves, each of which is known as a sulcus (plural = sulci), along the superior surfaces of the heart. Major coronary blood vessels are located in these sulci. The deep coronary sulcus is located between the atria and ventricles. Located between the left and right ventricles are two additional sulci that are not as deep as the coronary sulcus. The anterior interventricular sulcus is visible on the anterior surface of the heart, whereas the posterior interventricular sulcus is visible on the posterior surface of the heart. [link] illustrates anterior and posterior views of the surface of the heart.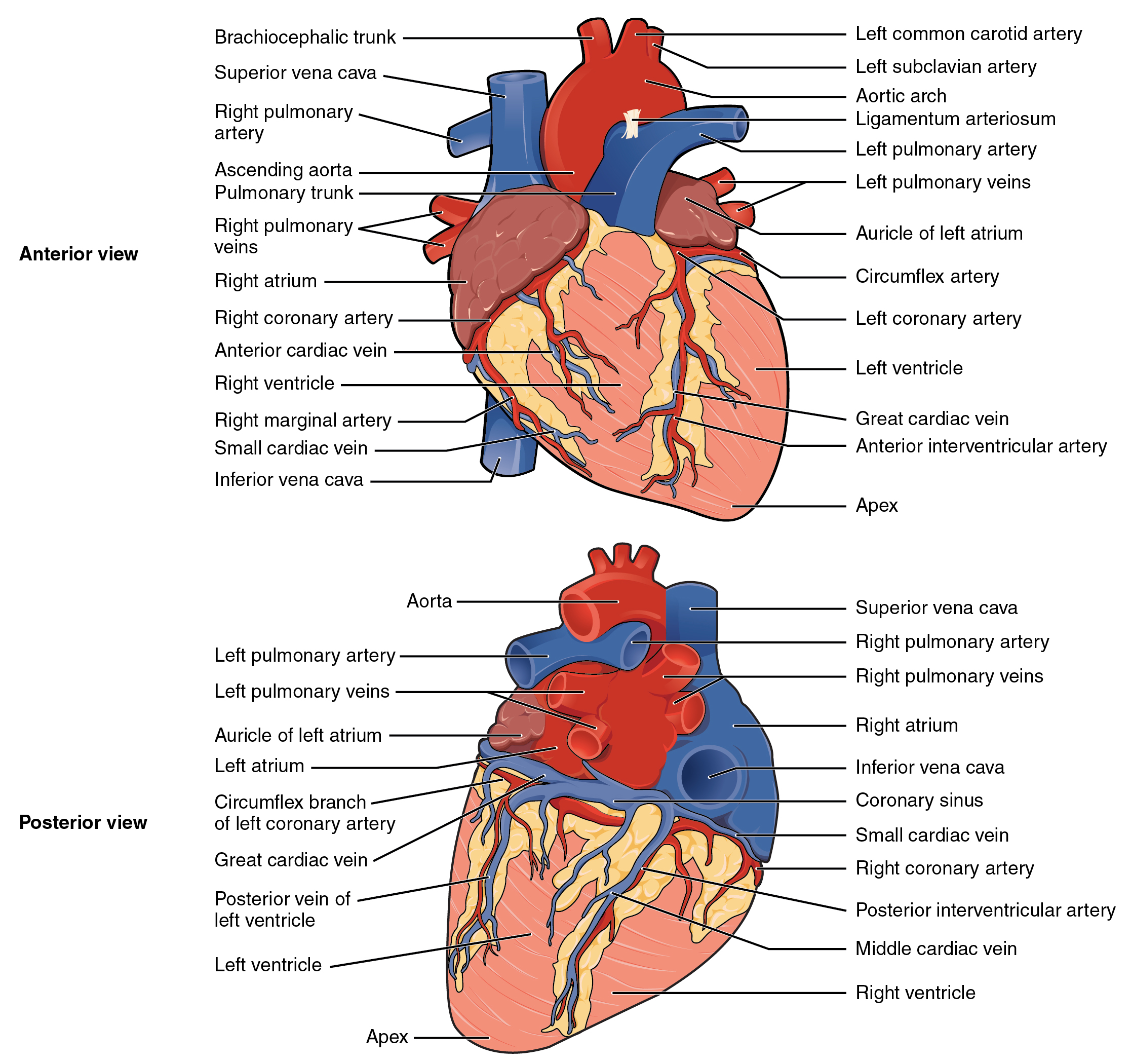 Layers
The wall of the heart is composed of three layers of unequal thickness. From superficial to deep, these are the epicardium, the myocardium, and the endocardium (see [link] ). The outermost layer of the wall of the heart is also the innermost layer of the pericardium, the epicardium, or the visceral pericardium discussed earlier.