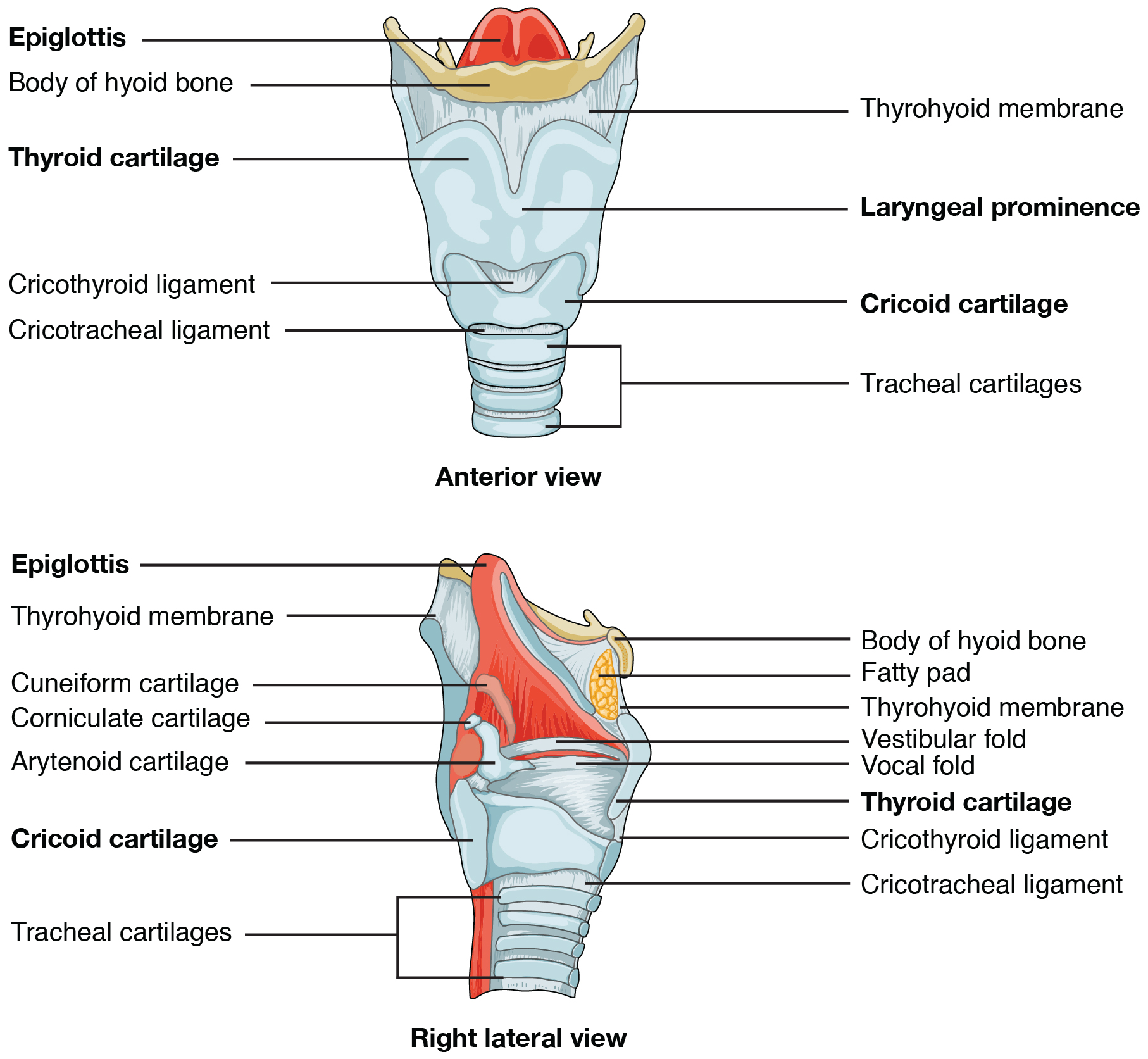 The epiglottis , attached to the thyroid cartilage, is a very flexible piece of elastic cartilage that covers the opening of the trachea (see [link] ). When in the "closed" position, the unattached end of the epiglottis rests on the glottis. The glottis is composed of the vestibular folds, the true vocal cords, and the space between these folds ( [link] ). A vestibular fold , or false vocal cord, is one of a pair of folded sections of mucous membrane. A true vocal cord is one of the white, membranous folds attached by muscle to the thyroid and arytenoid cartilages of the larynx on their outer edges. The inner edges of the true vocal cords are free, allowing oscillation to produce sound. The size of the membranous folds of the true vocal cords differs between individuals, producing voices with different pitch ranges. Folds in males tend to be larger than those in females, which create a deeper voice. The act of swallowing causes the pharynx and larynx to lift upward, allowing the pharynx to expand and the epiglottis of the larynx to swing downward, closing the opening to the trachea. These movements produce a larger area for food to pass through, while preventing food and beverages from entering the trachea.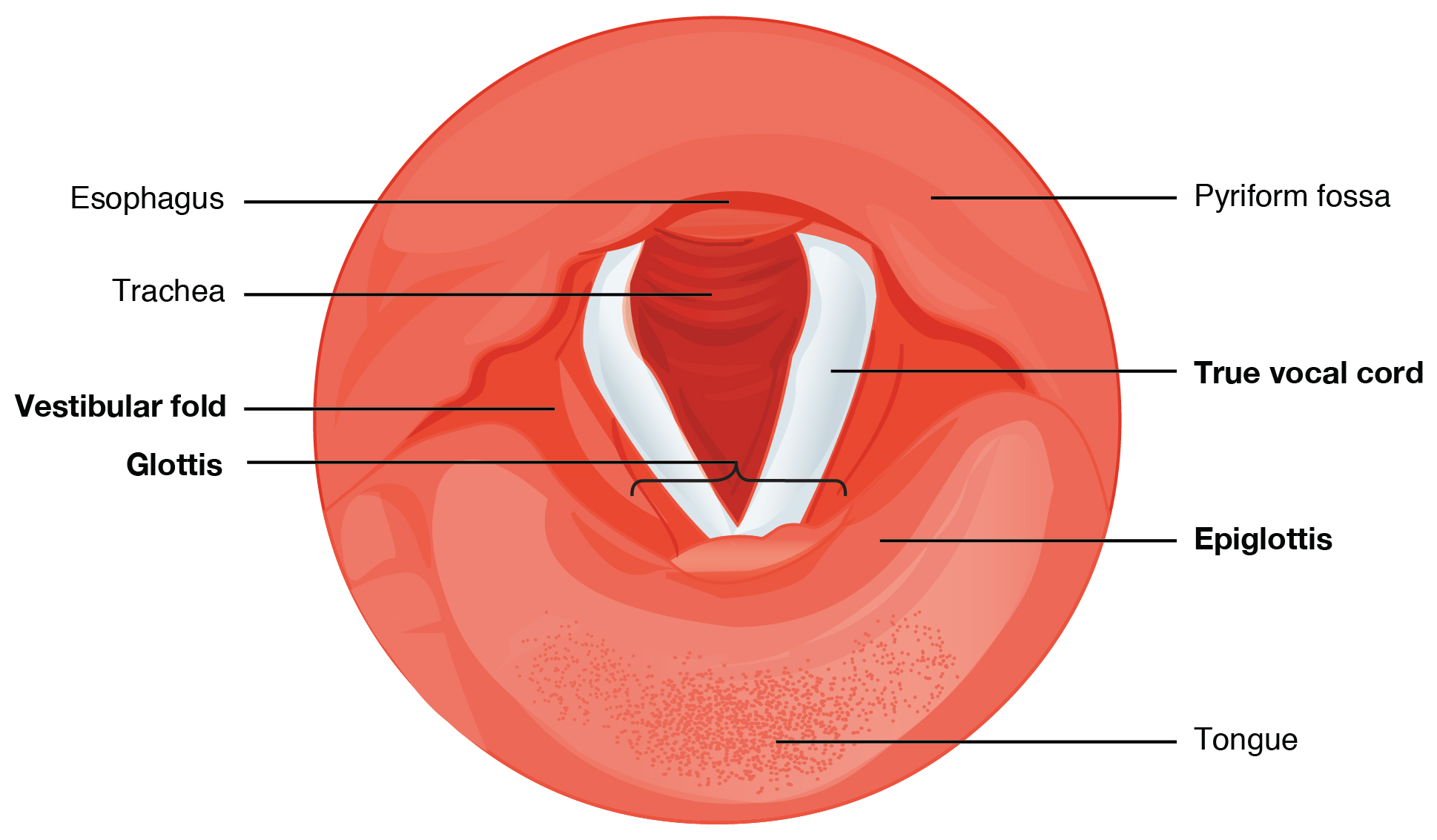 Continuous with the laryngopharynx, the superior portion of the larynx is lined with stratified squamous epithelium, transitioning into pseudostratified ciliated columnar epithelium that contains goblet cells. Similar to the nasal cavity and nasopharynx, this specialized epithelium produces mucus to trap debris and pathogens as they enter the trachea. The cilia beat the mucus upward towards the laryngopharynx, where it can be swallowed down the esophagus.
Trachea
The trachea (windpipe) extends from the larynx toward the lungs ( [link] a ). The trachea is formed by 16 to 20 stacked, C-shaped pieces of hyaline cartilage that are connected by dense connective tissue. The trachealis muscle and elastic connective tissue together form the fibroelastic membrane , a flexible membrane that closes the posterior surface of the trachea, connecting the C-shaped cartilages. The fibroelastic membrane allows the trachea to stretch and expand slightly during inhalation and exhalation, whereas the rings of cartilage provide structural support and prevent the trachea from collapsing. In addition, the trachealis muscle can be contracted to force air through the trachea during exhalation. The trachea is lined with pseudostratified ciliated columnar epithelium, which is continuous with the larynx. The esophagus borders the trachea posteriorly.