By the end of this section, you will be able to:
Describe the bones that form the pectoral girdle
List the functions of the pectoral girdle
The appendicular skeleton includes all of the limb bones, plus the bones that unite each limb with the axial skeleton ( [link] ). The bones that attach each upper limb to the axial skeleton form the pectoral girdle (shoulder girdle). This consists of two bones, the scapula and clavicle ( [link] ). The clavicle (collarbone) is an S-shaped bone located on the anterior side of the shoulder. It is attached on its medial end to the sternum of the thoracic cage, which is part of the axial skeleton. The lateral end of the clavicle articulates (joins) with the scapula just above the shoulder joint. You can easily palpate, or feel with your fingers, the entire length of your clavicle.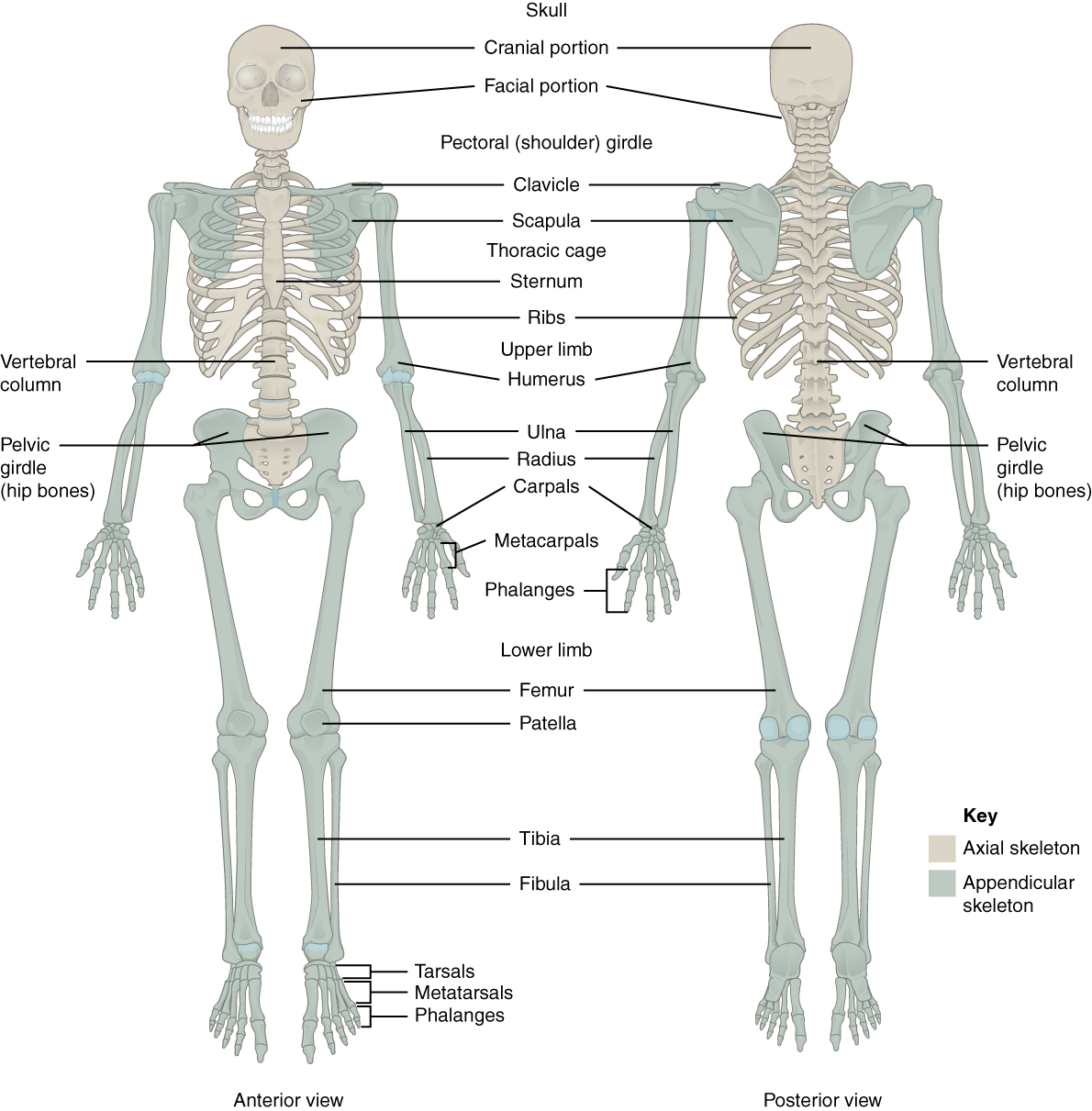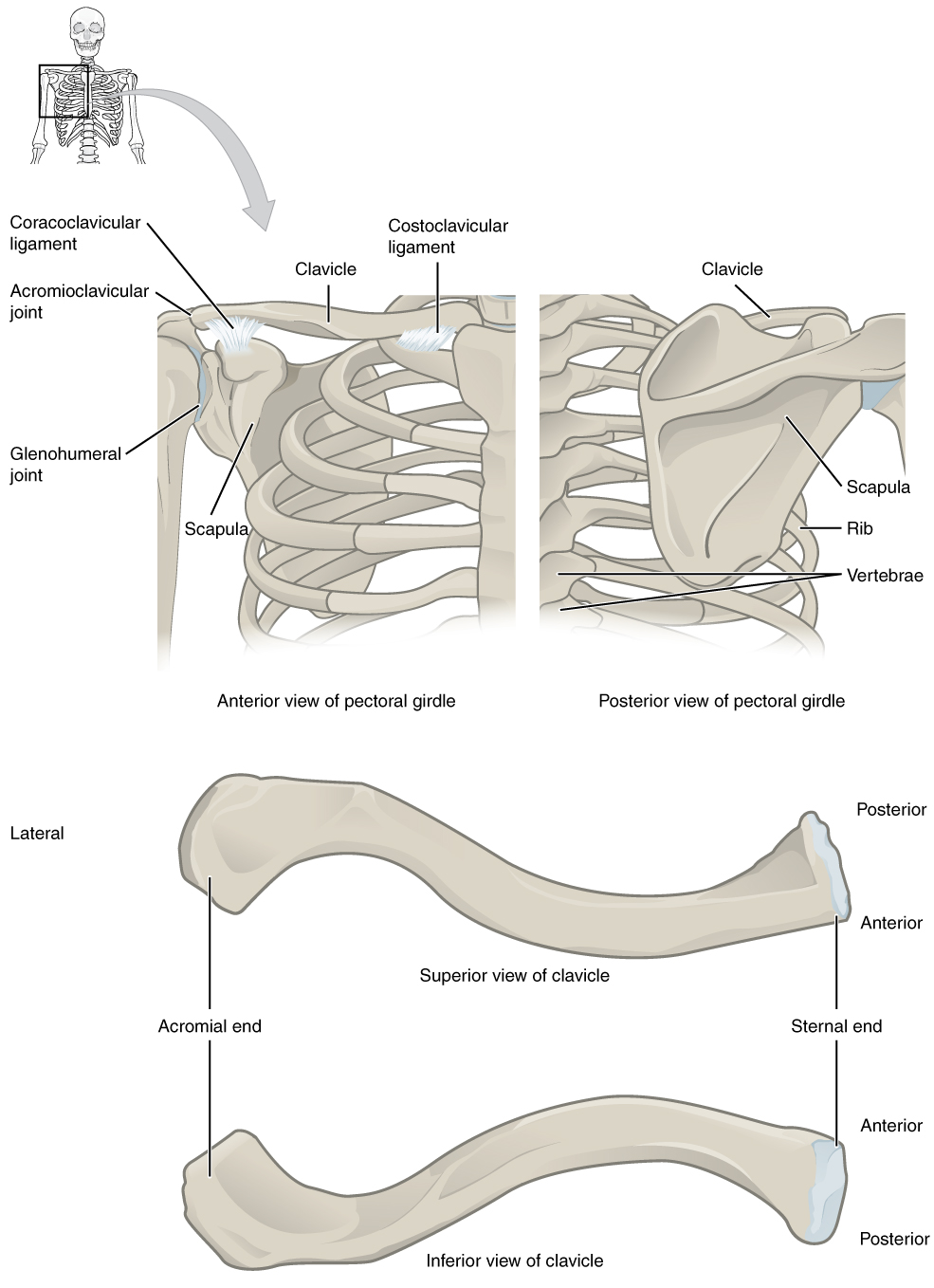 The scapula (shoulder blade) lies on the posterior aspect of the shoulder. It is supported by the clavicle , which also articulates with the humerus (arm bone) to form the shoulder joint. The scapula is a flat, triangular-shaped bone with a prominent ridge running across its posterior surface. This ridge extends out laterally, where it forms the bony tip of the shoulder and joins with the lateral end of the clavicle. By following along the clavicle, you can palpate out to the bony tip of the shoulder, and from there, you can move back across your posterior shoulder to follow the ridge of the scapula. Move your shoulder around and feel how the clavicle and scapula move together as a unit. Both of these bones serve as important attachment sites for muscles that aid with movements of the shoulder and arm.
The right and left pectoral girdles are not joined to each other, allowing each to operate independently. In addition, the clavicle of each pectoral girdle is anchored to the axial skeleton by a single, highly mobile joint. This allows for the extensive mobility of the entire pectoral girdle, which in turn enhances movements of the shoulder and upper limb.
Clavicle
The clavicle is the only long bone that lies in a horizontal position in the body (see [link] ). The clavicle has several important functions. First, anchored by muscles from above, it serves as a strut that extends laterally to support the scapula. This in turn holds the shoulder joint superiorly and laterally from the body trunk, allowing for maximal freedom of motion for the upper limb. The clavicle also transmits forces acting on the upper limb to the sternum and axial skeleton. Finally, it serves to protect the underlying nerves and blood vessels as they pass between the trunk of the body and the upper limb.