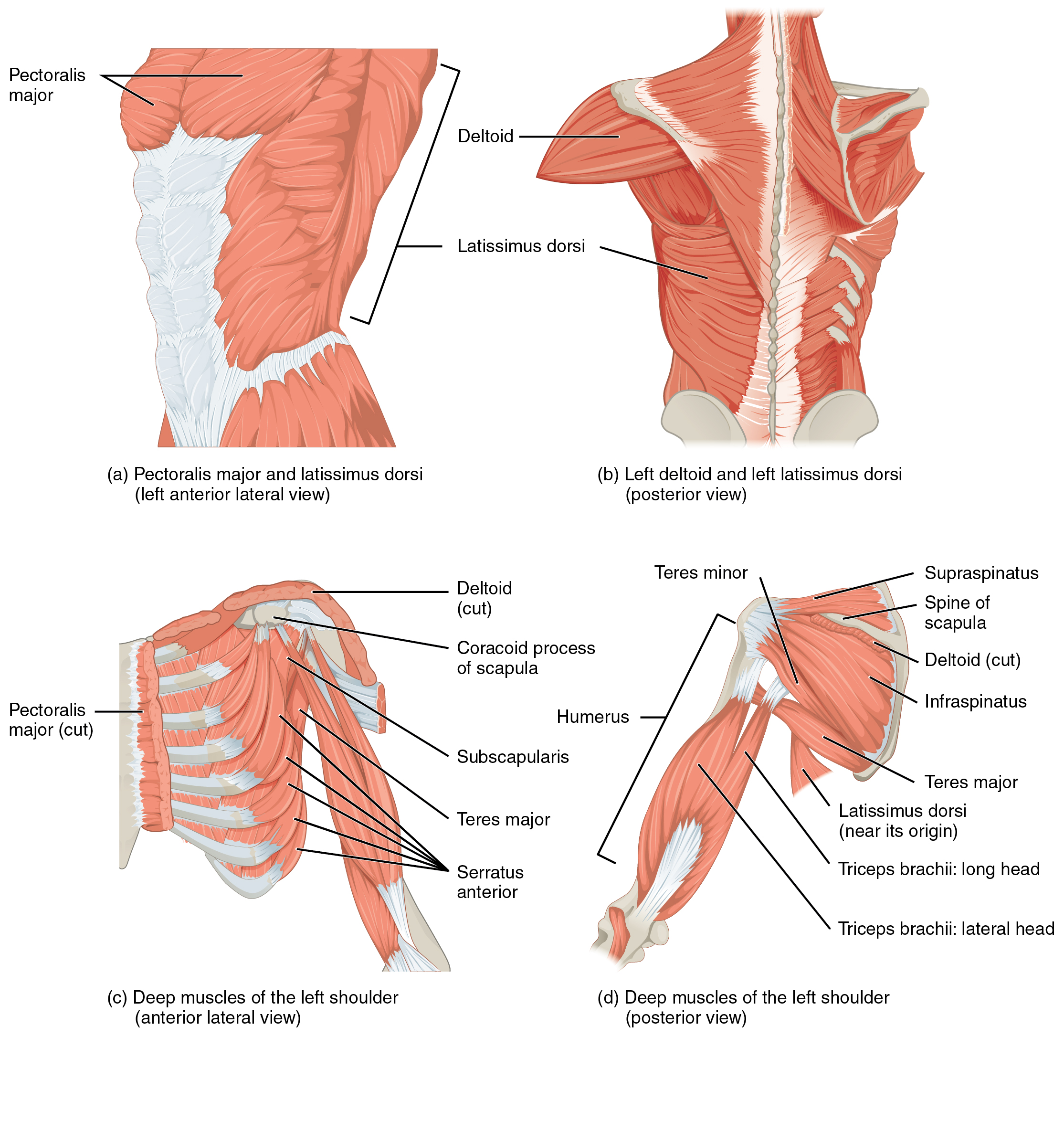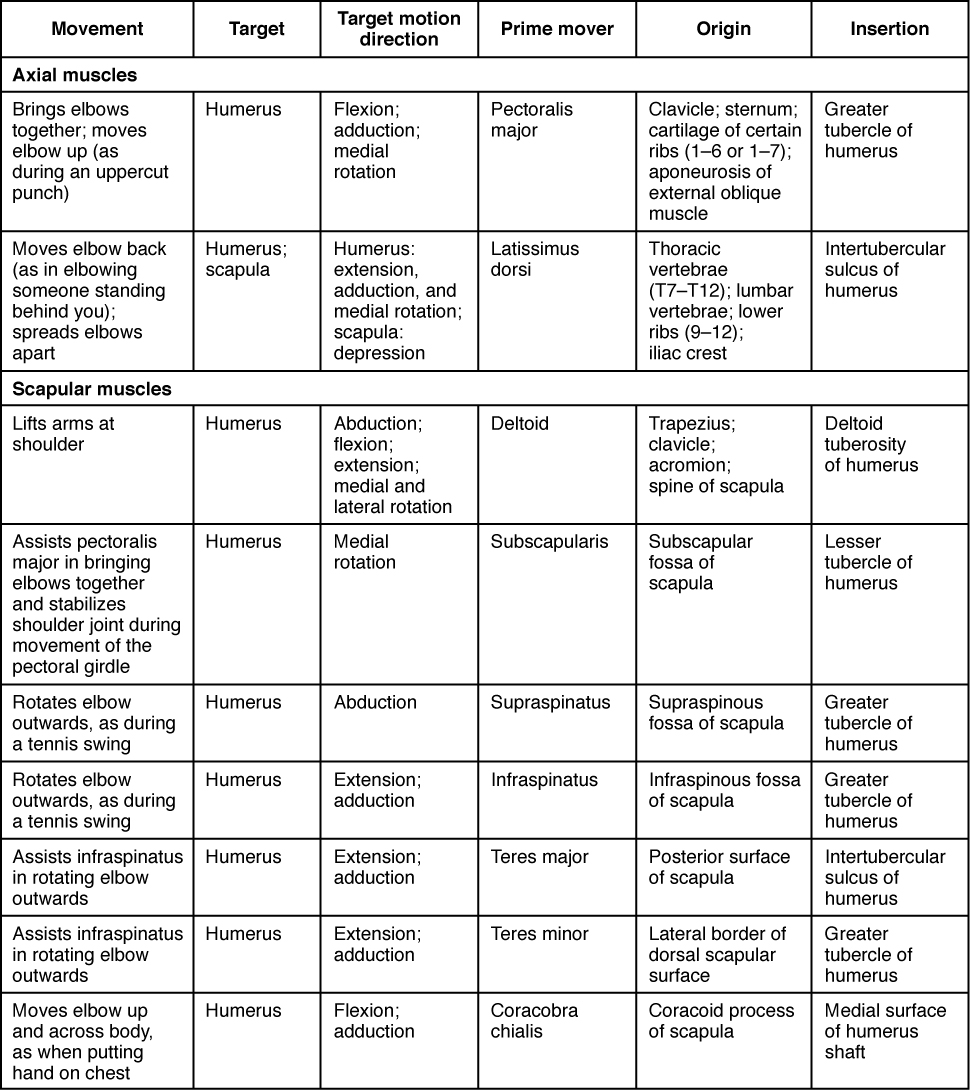 The rest of the shoulder muscles originate on the scapula. The anatomical and ligamental structure of the shoulder joint and the arrangements of the muscles covering it, allows the arm to carry out different types of movements. The deltoid , the thick muscle that creates the rounded lines of the shoulder is the major abductor of the arm, but it also facilitates flexing and medial rotation, as well as extension and lateral rotation. The subscapularis originates on the anterior scapula and medially rotates the arm. Named for their locations, the supraspinatus (superior to the spine of the scapula) and the infraspinatus (inferior to the spine of the scapula) abduct the arm, and laterally rotate the arm, respectively. The thick and flat teres major is inferior to the teres minor and extends the arm, and assists in adduction and medial rotation of it. The long teres minor laterally rotates and extends the arm. Finally, the coracobrachialis flexes and adducts the arm.
The tendons of the deep subscapularis, supraspinatus, infraspinatus, and teres minor connect the scapula to the humerus, forming the rotator cuff (musculotendinous cuff), the circle of tendons around the shoulder joint. When baseball pitchers undergo shoulder surgery it is usually on the rotator cuff, which becomes pinched and inflamed, and may tear away from the bone due to the repetitive motion of bring the arm overhead to throw a fast pitch.
Muscles that move the forearm
The forearm, made of the radius and ulna bones, has four main types of action at the hinge of the elbow joint: flexion, extension, pronation, and supination. The forearm flexors include the biceps brachii, brachialis, and brachioradialis. The extensors are the triceps brachii and anconeus . The pronators are the pronator teres and the pronator quadratus , and the supinator is the only one that turns the forearm anteriorly. When the forearm faces anteriorly, it is supinated. When the forearm faces posteriorly, it is pronated.
The biceps brachii, brachialis, and brachioradialis flex the forearm. The two-headed biceps brachii crosses the shoulder and elbow joints to flex the forearm, also taking part in supinating the forearm at the radioulnar joints and flexing the arm at the shoulder joint. Deep to the biceps brachii, the brachialis provides additional power in flexing the forearm. Finally, the brachioradialis can flex the forearm quickly or help lift a load slowly. These muscles and their associated blood vessels and nerves form the anterior compartment of the arm (anterior flexor compartment of the arm) ( [link] and [link] ).