Narrow range of temperature
You have probably seen news stories about athletes who died of heat stroke, or hikers who died of exposure to cold. Such deaths occur because the chemical reactions upon which the body depends can only take place within a narrow range of body temperature, from just below to just above 37°C (98.6°F). When body temperature rises well above or drops well below normal, certain proteins (enzymes) that facilitate chemical reactions lose their normal structure and their ability to function and the chemical reactions of metabolism cannot proceed.
That said, the body can respond effectively to short-term exposure to heat ( [link] ) or cold. One of the body's responses to heat is, of course, sweating. As sweat evaporates from skin, it removes some thermal energy from the body, cooling it. Adequate water (from the extracellular fluid in the body) is necessary to produce sweat, so adequate fluid intake is essential to balance that loss during the sweat response. Not surprisingly, the sweat response is much less effective in a humid environment because the air is already saturated with water. Thus, the sweat on the skin's surface is not able to evaporate, and internal body temperature can get dangerously high.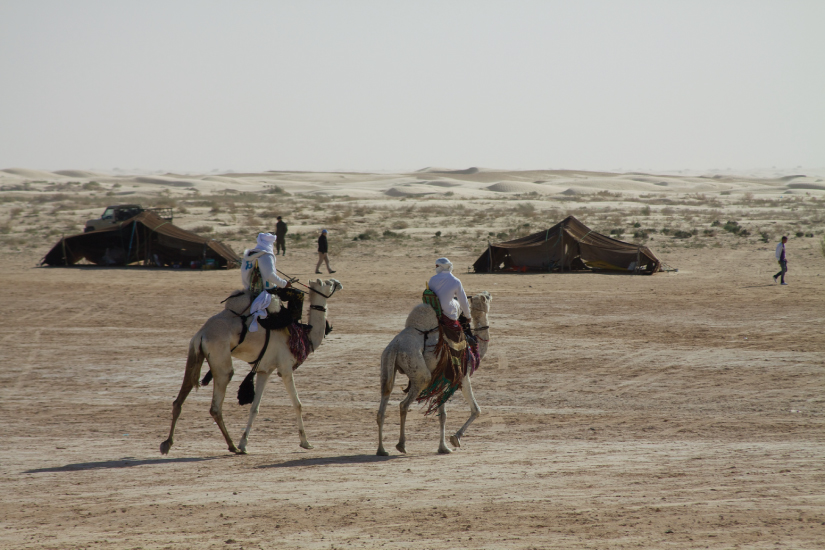 The body can also respond effectively to short-term exposure to cold. One response to cold is shivering, which is random muscle movement that generates heat. Another response is increased breakdown of stored energy to generate heat. When that energy reserve is depleted, however, and the core temperature begins to drop significantly, red blood cells will lose their ability to give up oxygen, denying the brain of this critical component of ATP production. This lack of oxygen can cause confusion, lethargy, and eventually loss of consciousness and death. The body responds to cold by reducing blood circulation to the extremities, the hands and feet, in order to prevent blood from cooling there and so that the body's core can stay warm. Even when core body temperature remains stable, however, tissues exposed to severe cold, especially the fingers and toes, can develop frostbite when blood flow to the extremities has been much reduced. This form of tissue damage can be permanent and lead to gangrene, requiring amputation of the affected region.
Everyday connection
Controlled hypothermia
As you have learned, the body continuously engages in coordinated physiological processes to maintain a stable temperature. In some cases, however, overriding this system can be useful, or even life-saving. Hypothermia is the clinical term for an abnormally low body temperature (hypo- = "below" or "under"). Controlled hypothermia is clinically induced hypothermia performed in order to reduce the metabolic rate of an organ or of a person's entire body.
Controlled hypothermia often is used, for example, during open-heart surgery because it decreases the metabolic needs of the brain, heart, and other organs, reducing the risk of damage to them. When controlled hypothermia is used clinically, the patient is given medication to prevent shivering. The body is then cooled to 25–32°C (79–89°F). The heart is stopped and an external heart-lung pump maintains circulation to the patient's body. The heart is cooled further and is maintained at a temperature below 15°C (60°F) for the duration of the surgery. This very cold temperature helps the heart muscle to tolerate its lack of blood supply during the surgery.
Some emergency department physicians use controlled hypothermia to reduce damage to the heart in patients who have suffered a cardiac arrest. In the emergency department, the physician induces coma and lowers the patient's body temperature to approximately 91 degrees. This condition, which is maintained for 24 hours, slows the patient's metabolic rate. Because the patient's organs require less blood to function, the heart's workload is reduced.