In the following exercises, find the slope of each line.
Use the Slope Formula to find the Slope of a Line between Two Points
In the following exercises, use the slope formula to find the slope of the line between each pair of points.
Graph a Line Given a Point and the Slope
In the following exercises, graph each line with the given point and slope.
Everyday math
Writing exercises
Self check
ⓐ After completing the exercises, use this checklist to evaluate your mastery of the objectives of this section.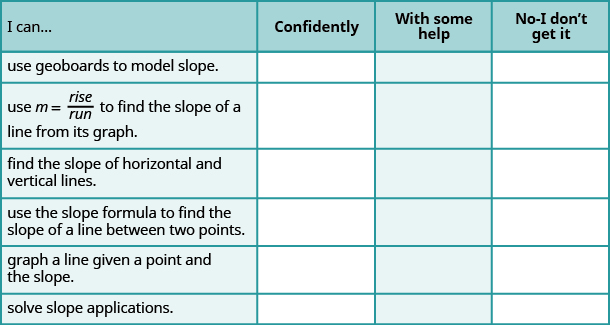 ⓑ On a scale of 1–10, how would you rate your mastery of this section in light of your responses on the checklist? How can you improve this?