The caste system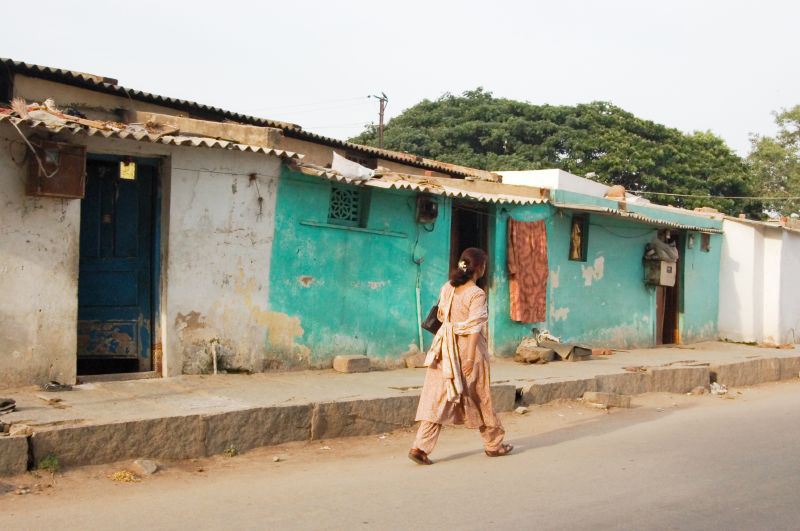 Caste systems are closed stratification systems in which people can do little or nothing to change their social standing. A caste system is one in which people are born into their social standing and will remain in it their whole lives. People are assigned occupations regardless of their talents, interests, or potential. There are virtually no opportunities to improve a person's social position.
In the Hindu caste tradition, people were expected to work in the occupation of their caste and to enter into marriage according to their caste. Accepting this social standing was considered a moral duty. Cultural values reinforced the system. Caste systems promote beliefs in fate, destiny, and the will of a higher power, rather than promoting individual freedom as a value. A person who lived in a caste society was socialized to accept his or her social standing.
Although the caste system in India has been officially dismantled, its residual presence in Indian society is deeply embedded. In rural areas, aspects of the tradition are more likely to remain, while urban centers show less evidence of this past. In India's larger cities, people now have more opportunities to choose their own career paths and marriage partners. As a global center of employment, corporations have introduced merit-based hiring and employment to the nation.
The class system
A class system is based on both social factors and individual achievement. A class consists of a set of people who share similar status with regard to factors like wealth, income, education, and occupation. Unlike caste systems, class systems are open. People are free to gain a different level of education or employment than their parents. They can also socialize with and marry members of other classes, which allows people to move from one class to another.
In a class system, occupation is not fixed at birth. Though family and other societal models help guide a person toward a career, personal choice plays a role.
In class systems, people have the option to form exogamous marriages , unions of spouses from different social categories. Marriage in these circumstances is based on values such as love and compatibility rather than on social standing or economics. Though social conformities still exist that encourage people to choose partners within their own class, people are not as pressured to choose marriage partners based solely on those elements. Marriage to a partner from the same social background is an endogamous union .
Meritocracy
Meritocracy is an ideal system based on the belief that social stratification is the result of personal effort—or merit—that determines social standing. High levels of effort will lead to a high social position, and vice versa. The concept of meritocracy is an ideal—because a society has never existed where social rank was based purely on merit. Because of the complex structure of societies, processes like socialization, and the realities of economic systems, social standing is influenced by multiple factors—not merit alone. Inheritance and pressure to conform to norms, for instance, disrupt the notion of a pure meritocracy. While a meritocracy has never existed, sociologists see aspects of meritocracies in modern societies when they study the role of academic and job performance and the systems in place for evaluating and rewarding achievement in these areas.