Kuns en kultuur
Graad 7
Skepping, interpretasie en aanbieding
Module 16
Om verskillende tromtegnieke en perkussie-patrone te kombineer
Musiek
Aktiwiteit 1:
Om verskillende tromtegnieke en perkussie-patrone te kombineer
[lu 1.6]
Wat 'n mondvol! Om hierdie opdrag beter te verstaan, gaan ons die aktiwiteit as volg onderverdeel:
Tromtegnieke
Ritmiese patrone:

liggaamsperkussie
trom
3. Ritmiese frases en sinne
1. TROMTEGNIEKE
Jy het reeds in Graad 6 kennis gemaak met enkele tromtegnieke gerig op die jembe – ons gaan dit hersien en daarop uitbrei. Uitspraak: djêm-bê
V oorbereiding
Eksperimenteer met die vashou van die trom: sittend of staande; tussen die knieë (verkieslik), onder die arm, ens. Die onderste gedeelte van die trom staan eenkant opgelig, anders word die klank gedemp. Die gemaklikste is wanneer die trom in 'n sittende posisie gespeel word.
Verskillende klanke kan verkry word deur die tromvel op verskillende maniere aan te raak of te "slaan". Eksperimenteer nou met verskillende houe en klanke.
Let daarop dat jy jou polsgewrigte gebruik en nie jou hele arm nie!
Skryf jou bevindings neer deur die volgende vrae te beantwoord:
Watter gedeeltes van die hand kan jy gebruik vir houe op die tromvel?
Vergelyk die klank wanneer die hand gerond is en wanneer die hand plat is.
Waar op die tromvel sal jy die hoogste klank verkry?
Waar op die tromvel sal jy die laagste klank verkry?
Beskryf die klank as jou hand onmiddellik terugbons. Watter term word hiervoor gebruik?
Beskryf die klank as jou hand op die tromvel bly. Watter term word hiervoor gebruik?
Hoe vinniger die hand die tromvel tref hoe harder / sagter sal die klank wees. Kies die regte term.
Watter hand sal die skerpste en hardste klank genereer?
Dink jy tromspelers beperk hulle tot die tromvel?
D rie H andtegnieke
Die tegnieke wat hier behandel word is, veral gerig op die djembe, maar kan op ander handtromme (Bv. doumbek, konga) toegepas word.
In Wes-Afrika (waar handtromme soos bv. die djembe sy oorsprong het) gebruik die verskillende streke verskillende terminologieë en uitsprake vir die onderskeie houe. Die terme bass , tone en slap word internasionaal gebruik en daarom sal ons daarby volstaan.
Die opvoeder sal hierdie drie handtegnieke aan julle verduidelik en demonstreer. Jy het dit tien teen een self ontdek terwyl jy eksperimenteer het met die klank en houe!
Oefen die drie tegnieke en voltooi die onderstaande t.o.v. van hierdie tegnieke: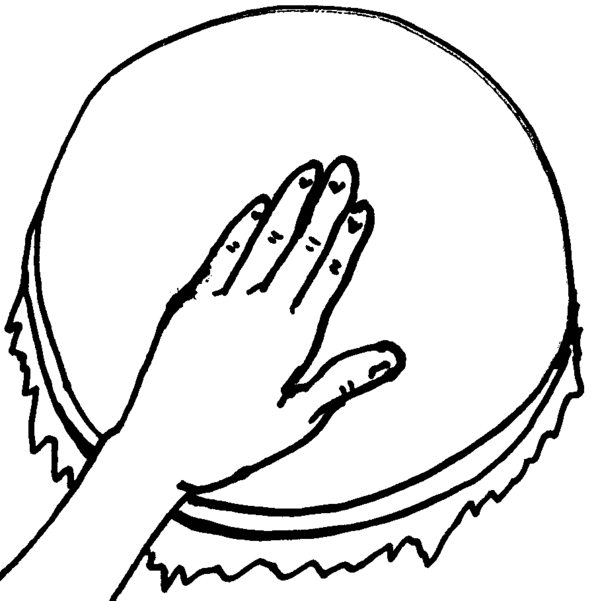 Beskrywing van hou op trom:
Toonhoogte: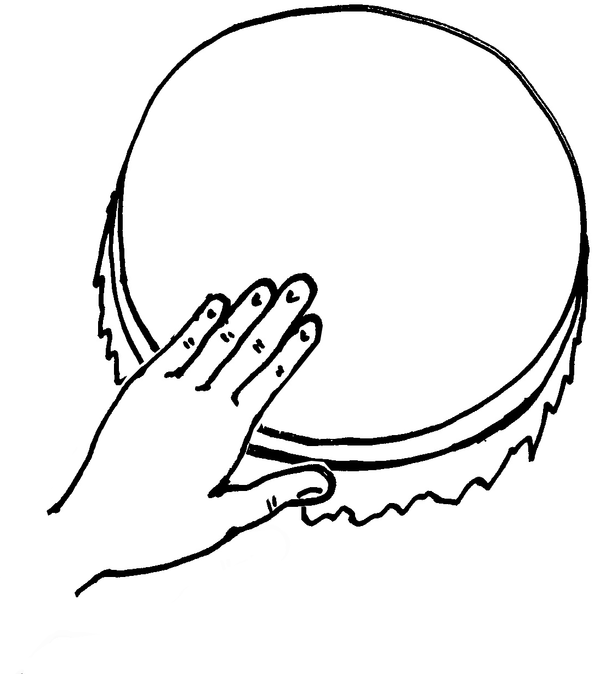 Beskrywing van hou op trom:
Toonhoogte: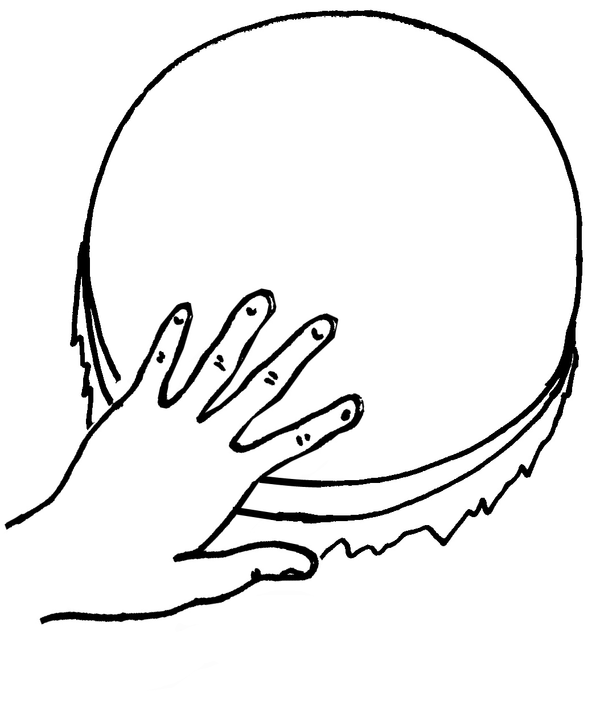 Beskrywing van hou op trom:
Toonhoogte:
Aangesien almal se fisiese bou verskil, moet jy self besluit wanneer 'n hou goed klink en voel. Jy moet jouself afvra waarom 'n spesifieke hou beter geklink het en wat jy gedoen het om dit beter te laat klink?
RITMIESE PATRONE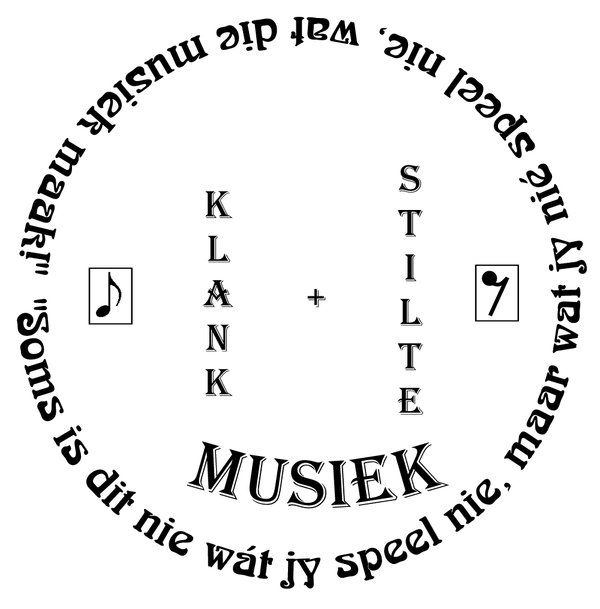 a) Ritmiese patrone: liggaamsperkussie
Die opvoeder gaan sekere patrone aan jou voorklap en jy moet dit naboots.
Let op hoe die patroon verander as daar stiltes ingevoeg word!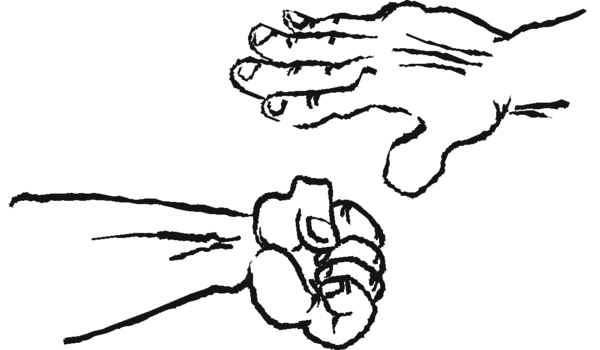 Hier volg 'n grafiese voorstelling van sommige van die patrone:
1
X
X
X
X
2
X
3
X
X
4
X
X
5
X
X
X
6
X
X
X
7
X
X