History
Grade 4
People who served mankind
Getting to know other people
Module 7
Activity 1
To acquire information from different sources [lo 1.2]
Ten written documents on the life of a soccer player from durban, joe green, are presented on the following pages.
You will find that certain documents are more usable than the others.
Therefore it will be necessary to compare the different sources with one another.
Ask your teacher if you do not understand or need more information.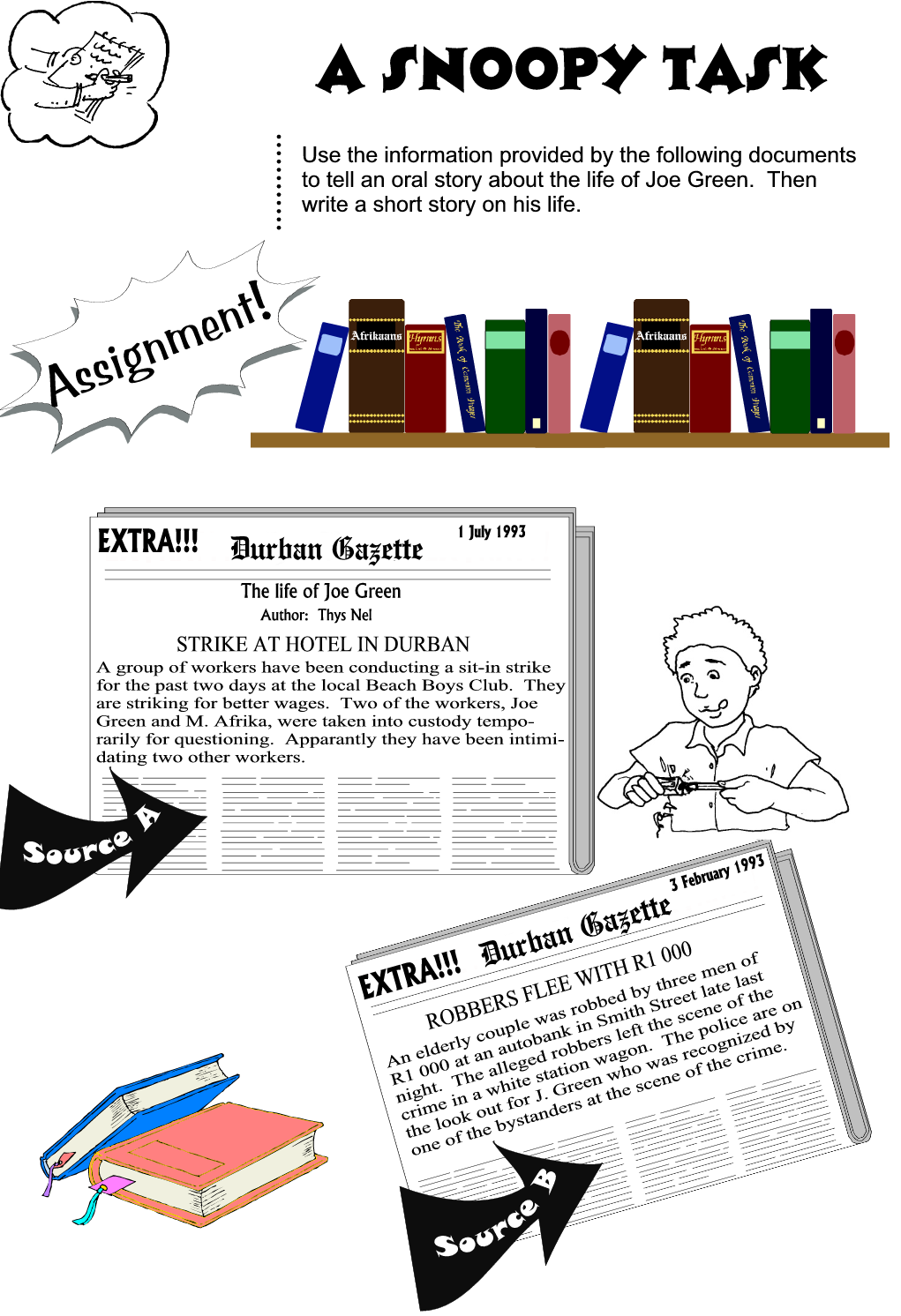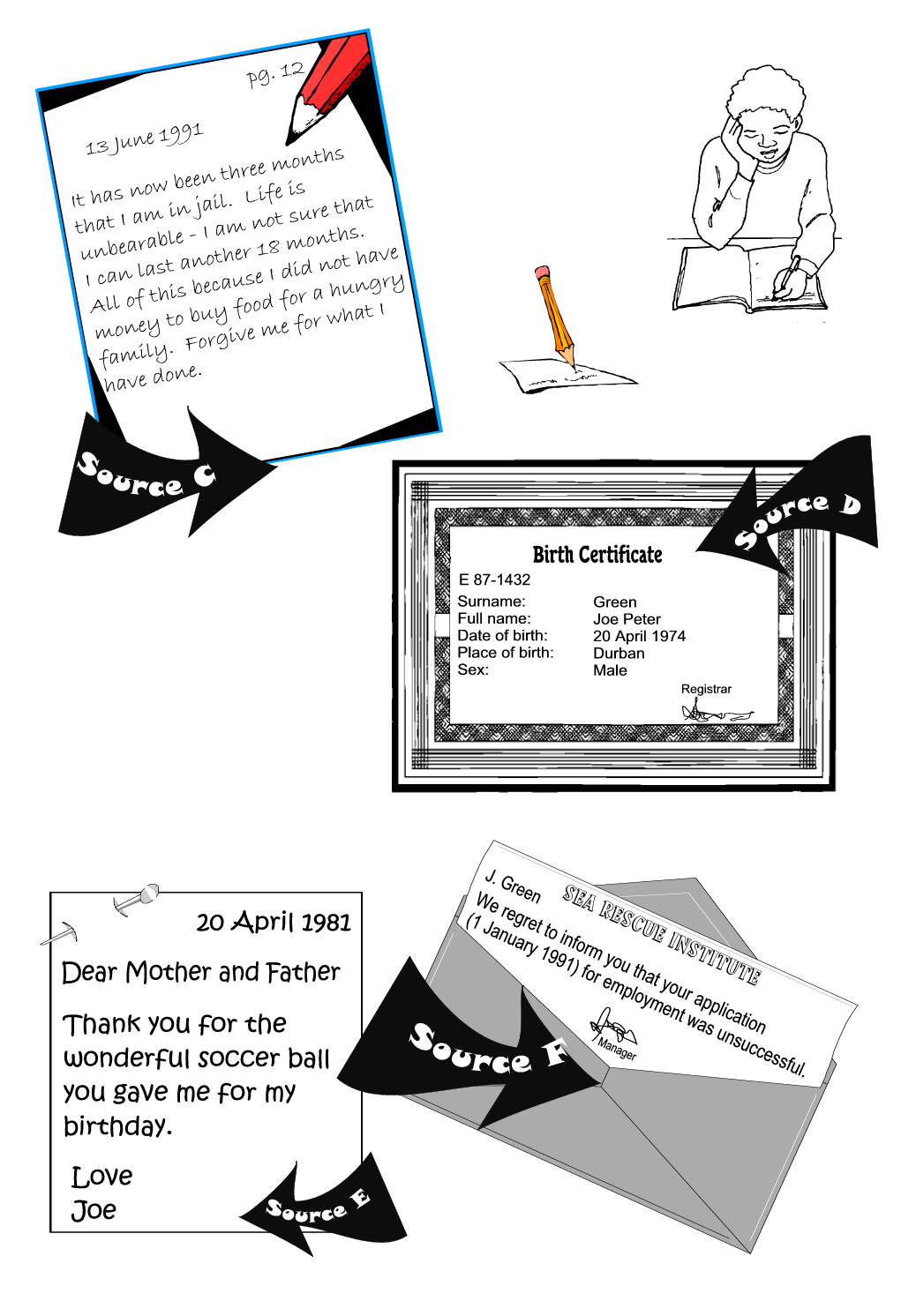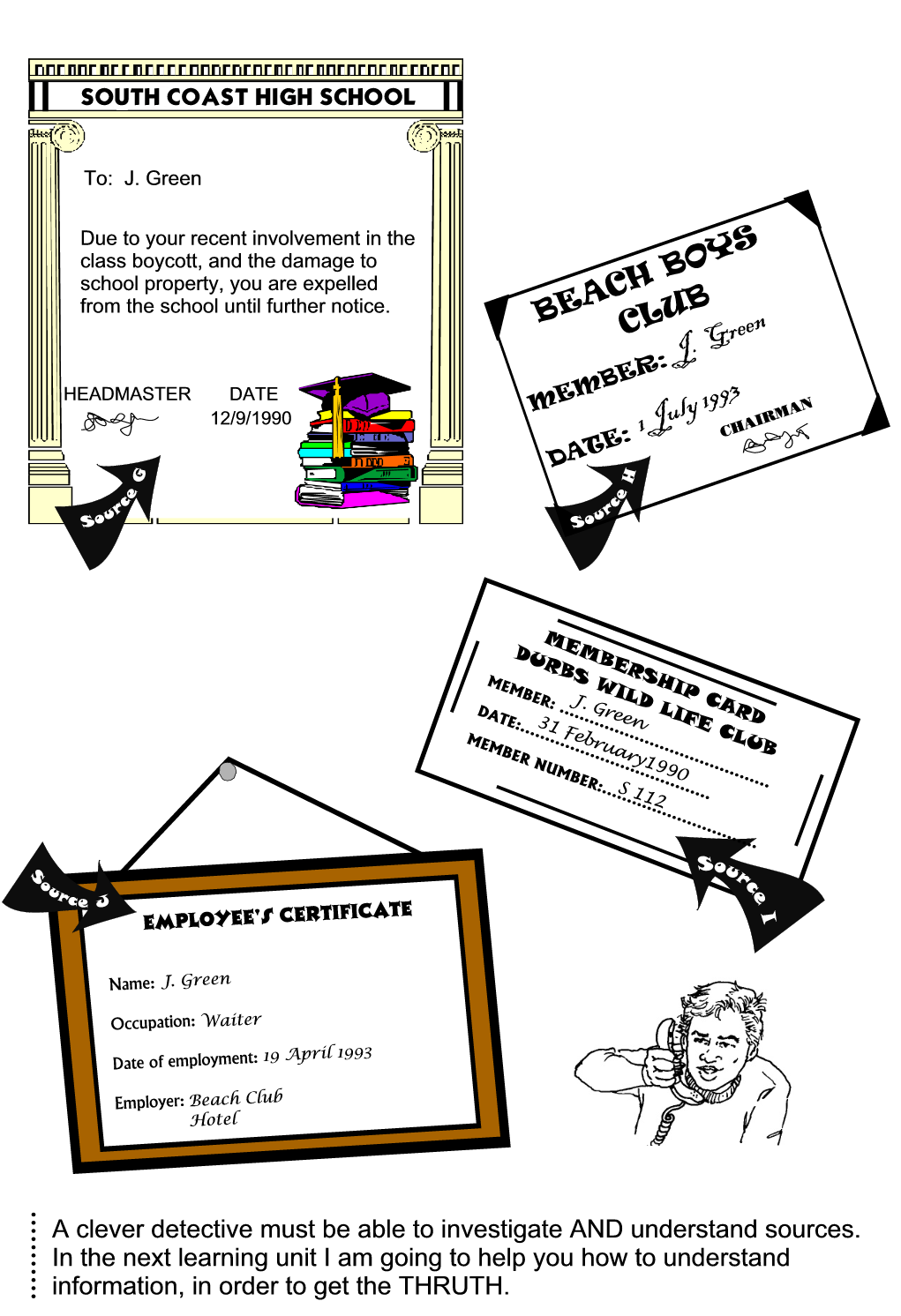 Assessment
LEARNING OUTCOME 1: HISTORICAL ENQUIRY The learner will be able to use enquiry skills to investigate the past and present.
Assessment standard
We know this when the learner:
1.2 answers questions: uses information from sources to answer questions.
Memorandum
The following facts can be used:
| | |
| --- | --- |
| Date | Event |
| 20-04-74 | Born in Durban. |
| 20-04-81 | Receives a soccer ball from parents when he went to primary school. |
| 31-02-90 | Becomes member of Durbs Wild Life Club in high school. |
| 12-09-90 | Expelled temporarily from high school after a class boycott and vandalizing property. |
| 01-01-91 | Applies unsuccessfully for a position at the Sea Rescue Institute after completing high school. |
| 01-04-91 | Jailed for theft (until end of 1992). |
| 03-02-93 | Eyewitness to autobank robbery in Durban. |
| 19-04-93 | Works as a waiter at the Beach Club Hotel. |
| 01-07-93 | Appointed chairman of the Beach Boys Club, Durban. |
Questions & Answers
Receive real-time job alerts and never miss the right job again
Source:  OpenStax, History grade 4. OpenStax CNX. Sep 17, 2009 Download for free at http://cnx.org/content/col11089/1.1
Google Play and the Google Play logo are trademarks of Google Inc.
Notification Switch
Would you like to follow the 'History grade 4' conversation and receive update notifications?