Tegnologie
Graad 4
Skep jou eie ontbytkos
Module 7
Jou eie ontbytproduk
Aktiwiteit 1
Om 'n kort beskrywing te gee van bestanddele om ontbytkos mee te maak, asook 'n naam vir die produk [LU 1.7]
BESTANDDELE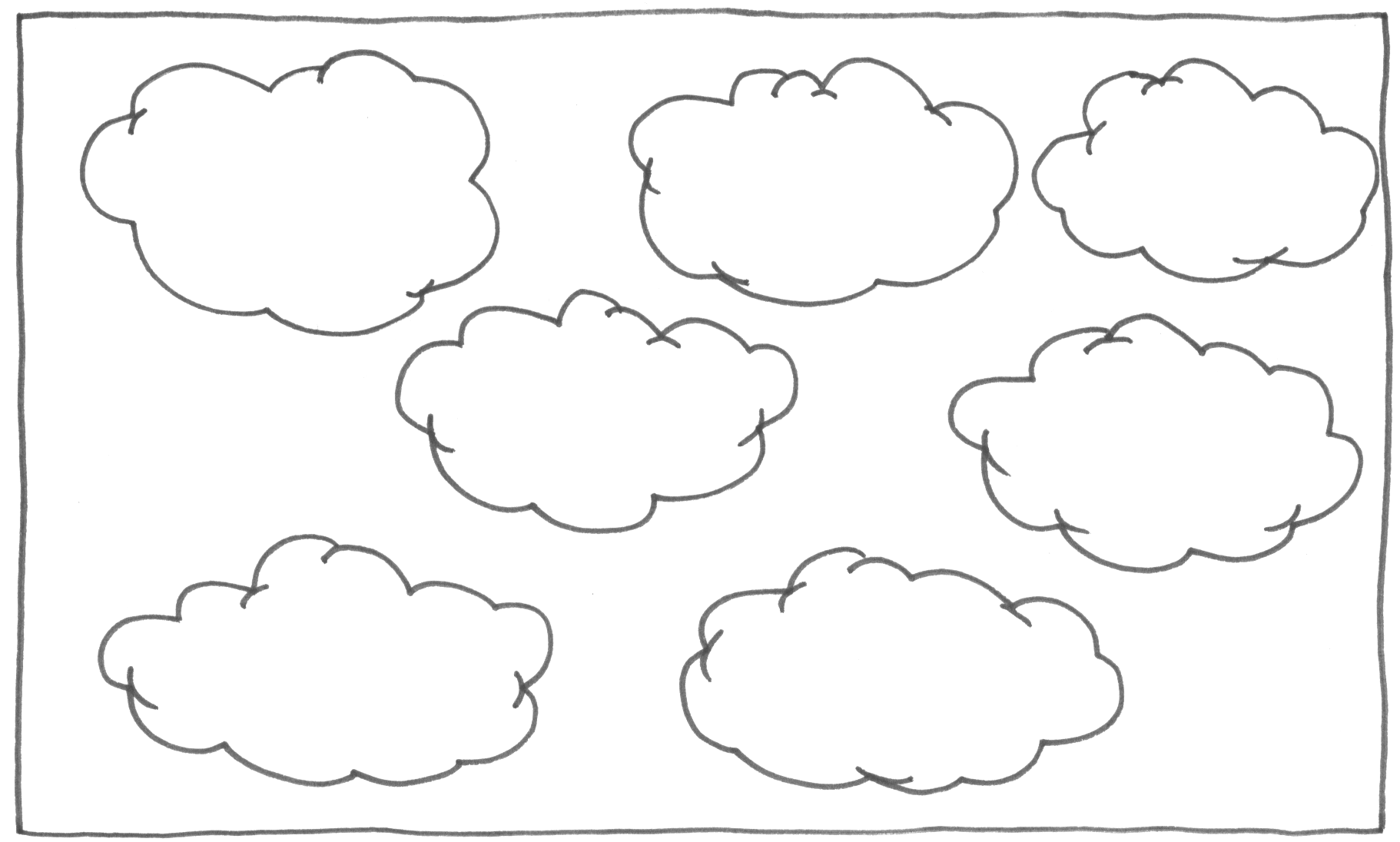 1. Maak 'n skets van elk van die bestanddele wat julle groep in die ontbytkos wil hê.
Bring die bestanddele saam skool toe.
Bespreek die bestanddele met mekaar en proe daaraan.
Kleur die bestanddele in waarvan julle groep die meeste hou.
Kies nou die gewildste bestanddele vir jul groep se ontbytkos!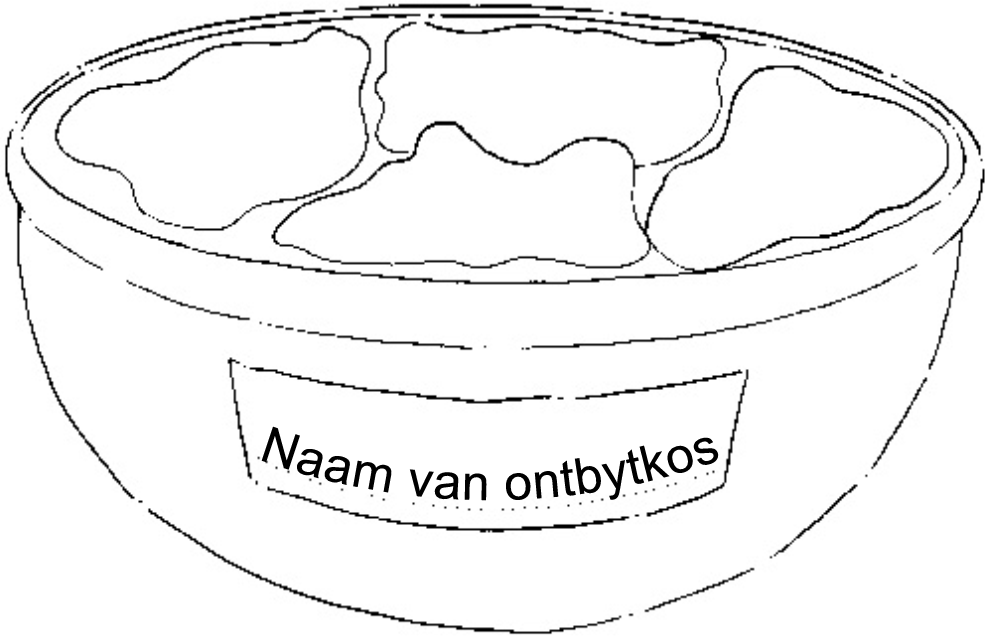 Aktiwiteit 2
Om jou eie ontbytkos te maak [lu 1.8, 1.9, 2.1]
2. Berei nou julle ontbytkos voor met die bestanddele waarop julle besluit het. Laat elke groeplid proe hoe dit smaak!
Wenke oor hoe om die bestanddele af te meet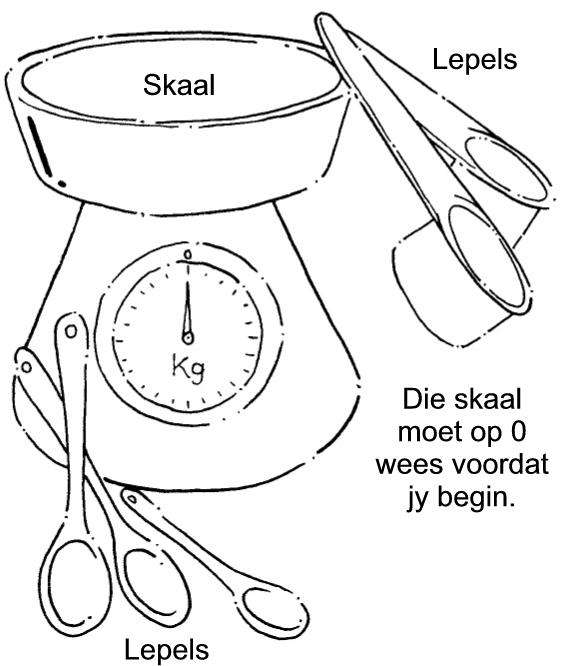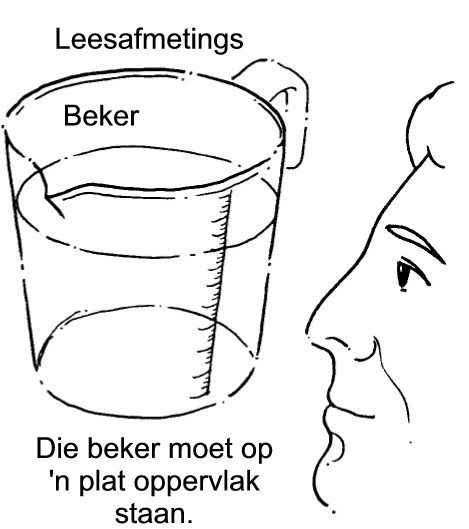 Plaas die hoeveelheid wat jy in jou paphouer wil hê, in 'n plastieksakkie. Dit gaan ook vir iets spesiaals gebruik word. Bêre dit veilig.
3. Ontwerp nou die buitekant van die nuwe verpakking. Gebruik jou eie oorspronklike idees!
Jy moet jou ontwerp veilig bêre.
Moet geen idees as betekenisloos beskou nie.
4. 'n Nuwe soort paphouer verskyn op die mark!
Kies 'n aantreklike ontwerp (voorkant) van die verpakking uit jul klasgroep. Jy mag ook jou eie ontwerp gebruik!
Teken dit na op die ontbytkosverpakking wat jy gebêre het.
Plaas jou ontbytkos in die houer.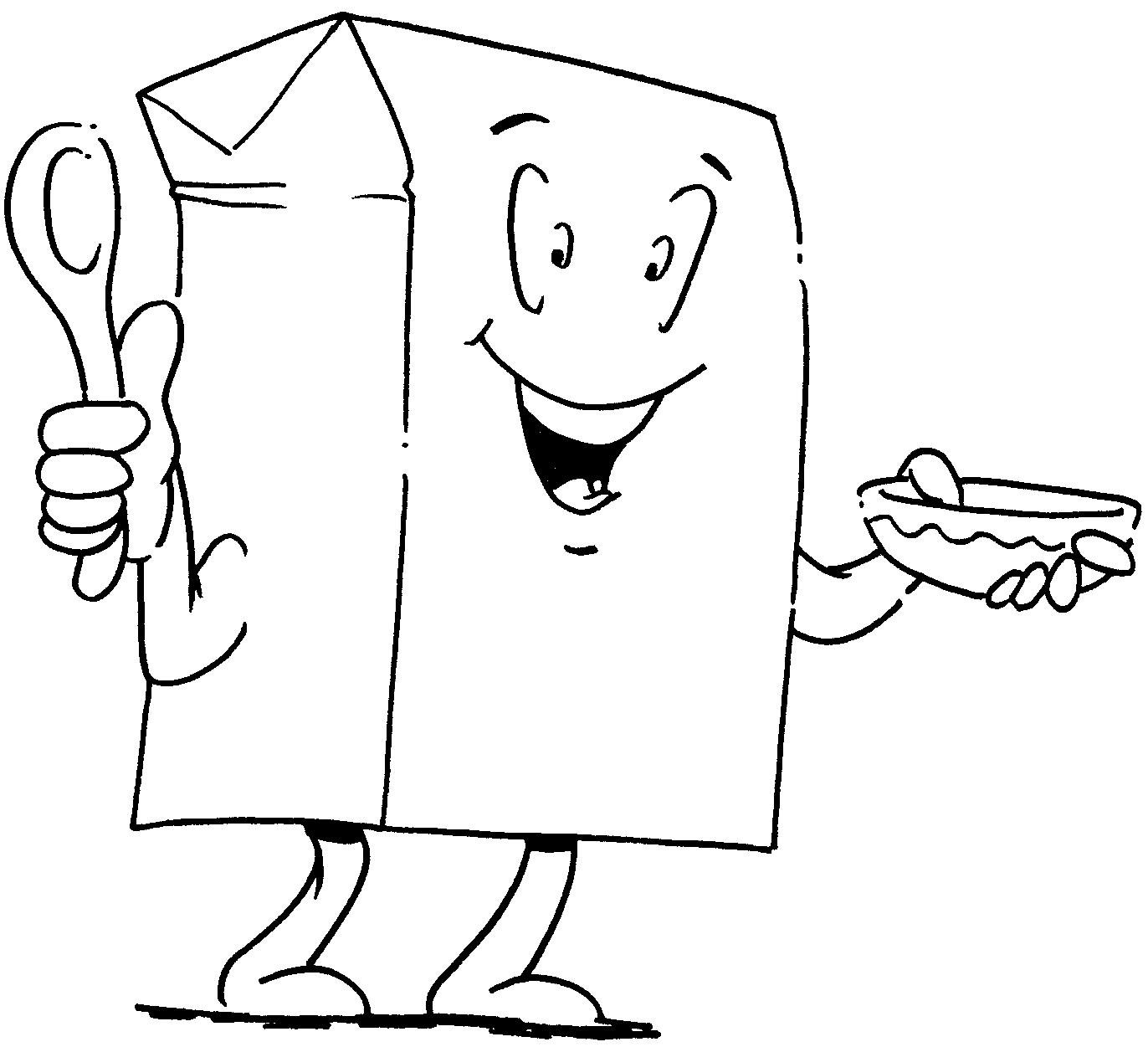 'N NUWE ONTBYTKOS VERSKYN OP DIE MARK!
Assessering
Leeruitkoms 1: tegnologiese prosesse en vaardighede
Die leerder is in staat om tegnologiese prosesse en vaardighede eties en verantwoordelik toe te pas deur toepaslike inligtings- en kommunikasietegnologie te gebruik.
Assesseringstandaard
Dis duidelik wanneer die leerder:
1.7 'n kort beskrywing gee van 'n plan om iets te maak en die hoofstappe noem;
gepaste gereedskap en materiaal gebruik om produkte te maak deur eenvoudige vorms in 'n verskeidenheid soorte materiaal af te meet, uit te merk en te sny, en dit deur middel van verskeie tegnieke aan mekaar te heg of te las;
netjies en veilig werk.
Leeruitkoms 2: tegnologiese kennis en begrip
Die leerder is in staat om relevante tegnologiese kennis te verstaan en dit eties en verantwoordelik toe te pas.
Assesseringstandaard
Dis duidelik wanneer die leerder:
2.1 kennis en begrip toon van hoe om die struktuur van produkte d.m.v. voue, buise en driehoekige webbe of sterk lasse/voeë te versterk.